White Nationalists Defined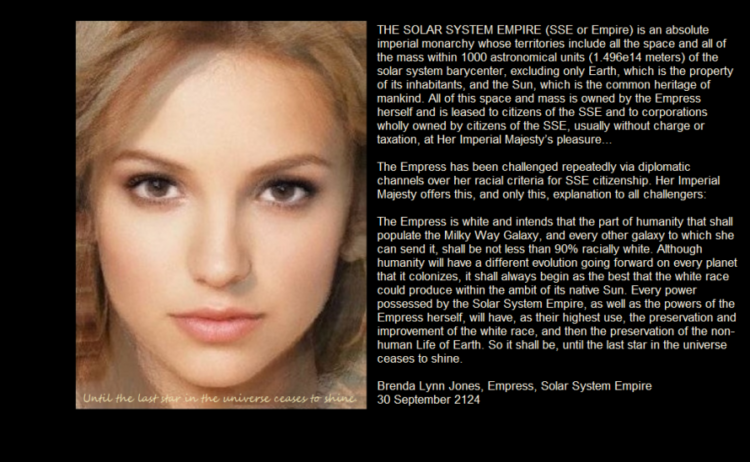 by David Sims
A WHITE nationalist is someone who wants a national homeland for White people: i.e., a White country. He doesn't want to harm persons of other races. He doesn't want to enslave other races, either. He wants for Whites the same thing that the Jews have in Israel: a homeland, a place where his people govern themselves and control their own destiny, a place apart from persons of other races.
A White supremacist, on the other hand, is someone (else) who wants his own race to dominate, to control, to enslave other races.
Although both White nationalists and White supremacists are, in a sense, "White racists," the nationalist has an entirely justified moral position, whereas the supremacist does not.
In regard to their relationship with other races, a nationalist is the opposite of a supremacist.
It is true, however, that White nationalists dream big — read the text on the graphic I created above for one of the fictional characters I created.
* * *
Source: Author