There Isn't Any (Good) Reason for Vaccine Mandates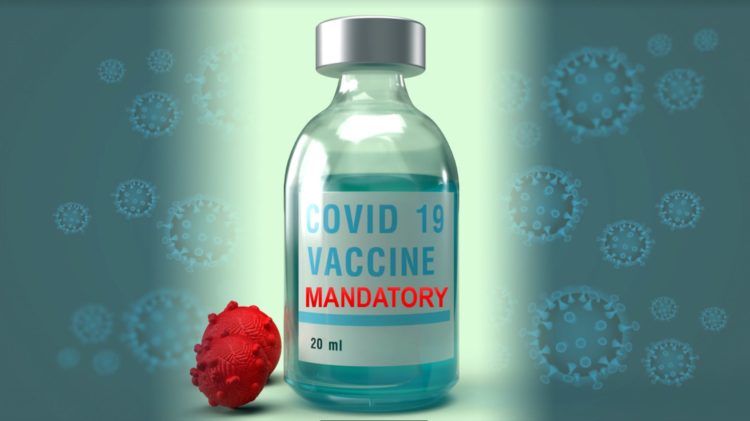 by David Sims
A LARGE study done in the UK showed that the covid vaccine doesn't significantly reduce your chance of being infected with coronavirus, nor does it significantly reduce your risk of infecting other people, if you are yourself infected. What it does is reduce the symptoms of covid, if you are someone who would otherwise have symptoms (trouble breathing, etc.).
However, there are two important points to consider:
1. With very few exceptions, covid is severely symptomatic only in very elderly people or people with pre-existing serious health problems. Most people who are young or in middle age, and who are in reasonably good health, typically do not show symptoms when they have covid.
2. The effectiveness of the vaccine declines sharply with time. About a month after a person gets the jab, the effectiveness with which the mRNA suppresses symptoms of covid is about 85%. But four months later, it's down to 50%, and it just keeps getting weaker.
But the vaccine itself causes problems. For one thing, the mRNA from the Pfizer vaccine migrates away from the injection site (only about 25% of it stays put), enters your lymphatic system, and then gets into your bloodstream. As the mRNA passes through your capillaries, it gets taken up by the capillary walls and spike proteins begin appearing on the inner surface of those walls.
As platelet cells move through the narrow strictures of the capillaries, they contact the walls that have been roughened by the spike proteins, which ruptures the platelets and spills their fibrinogen into the cytoplasm. This is what begins the blood clots, which in turn cause several of the side effects from the vaccine.
Among the side effects caused by this process are swelling of the heart, strokes, and the condition where patches of skin begin falling off the body. There has been some speculation that sterility may also be a side effect of the covid vaccine.
How long it takes the wandering mRNA to cause side effects with these spike proteins might vary. Some people might get some sort of reaction within a few days. In other people, trouble might not show up for several years. It will be a while before the long term consequences of the Biden administration's rash vaccine mandates will become reasonably well understood.
If you share this article on Facebook, ignore the auto-Jew-generated Facebook blurb below about the "safety and effectiveness" of the covid vaccines. It's a lie.
* * *
Source: Author