Austria: White American Nanny Who Hid Gambian "Migrant" from Deportation Found Naked, Murdered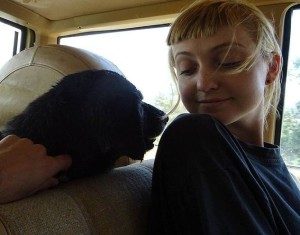 IT'S BEEN WEEKS since the pixie-ish blonde haired, blue eyed au pair was found half naked and dead in her apartment in Vienna, Austria. But as reported by Andy Eckardt of NBC News and also by Flemming Emil Hansen of The Daily Mail (of London, England), both on Feb. 8, 2016, an illegal immigrant identified so far only as Abdou I. has been arrested after being found hiding in a migrant asylum center in Bern, Switzerland.
Originally from Grand Junction, Colorado, 25-year-old Lauren Mann was found dead by Austrian authorities when the alarm was first raised on Monday, 25 January, when she failed to show up to her nanny job at the home of Michael Kuen, his wife Verena Jaschke-Kuen and their child, whose name has not been released to the public. What information the police did release was when they searched her apartment, the part-time University of Vienna student was found dead, "half naked" and face down on her bed's mattress.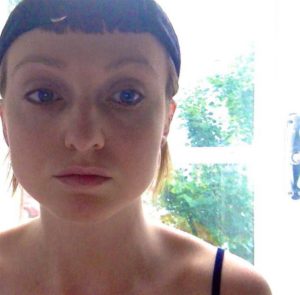 It was also released that her autopsy uncovered that Mann died from suffocation. Officials also stated that a "considerable" amount of blood was found at the scene.
The enigmatic Abdou I. was busted at a Swiss asylum center, which lead to speculation that since he skipped out of Austria, his taking up residence at the asylum center suggests "he was trying to use the immigration system to avoid being returned to his home country" of Gambia in West Equatorial Africa. Abdou I's native land recently made headlines when President Yahya Jammeh officially declared the 95 percent Muslim country to officially be known as the Islamic Republic of Gambia.
The Daily Mail is reporting that "local reports in Austria suggested that the Gambian had failed in his attempt to stay in the country but had been taken in out of compassion by Miss Mann to avoid him being deported. The arrest also meant that prosecutors confirmed that they believe Mann was murdered."
In the meantime, it turns out that the suspected killer isn't having legal trouble in only Austria and Switzerland. The Austrian newspaper Krone is reporting that the 24-year-old Gambian is also wanted in Germany for the rape of an underaged girl.
* * *
Source: Conservative Firing Line