Her Name is Carlie Beaudin: White Female Nurse (Found Trapped Under a Car and Frozen to Ground) Murdered by Black Man
SHE WAS A WIFE.

She was a daughter.

She was a friend.
She was a beloved nurse.

She was a gifted singer.
She was a White woman, murdered by a Black man. [Nurse killed at Froedtert was an accomplished singer who 'would come to Bel Canto to have her soul fed', Fox 6 Now ,1-28-19]:
Carlie Beaudin, the 33-year-old Greendale nurse practitioner who died at Froedtert Hospital Friday, Jan. 25 after she was found trapped under a vehicle in a parking structure at the hospital was a gifted singer with the Bel Canto Chorus. The director spoke out about the loss on Monday, Jan. 28.
Beaudin's death was ruled a homicide, and a 27-year-old man was arrested.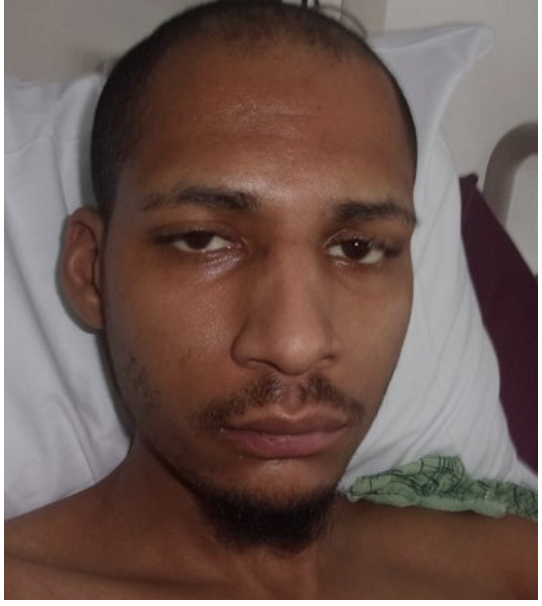 "Everybody that she touched in Bel Canto is stunned by this horrific event," said Rick Hynson.
While words might not bring solace after this tragic event, Hynson said there's music.
"Her legacy will be the music that she made with us. She was a coloratura soprano, and quite a fine singer. A high soprano. That's the part that usually carries the melodies, and so she'd be soaring up there with the angels, just as she is now," said Hynson.
That morning, Nick Beaudin said he woke up early.
"My dog was restless, because he doesn't sleep well unless we are both in bed. My morning was trying to find out where my wife was," said Nick Beaudin.
When deputies arrived on the scene, they found an unconscious woman trapped under a vehicle. She was bleeding from the head. Officials said the woman had a weak pulse and was frozen to the ground. The vehicle was crashed into a wall of the parking structure and had some damage. There were no occupants.
Carlie Beaudin lived an amazing life. She died a horrific death, murdered by a Black man. If White privilege actually existed, the name Carlie Beaudin would be spoken by every newscaster in America and her murder at the hands of a Black male would be the above-the-fold story of every major newspaper, too. 

But her name won't be spoken, save by those who knew her, nor will the macabre details of her murder be broadcast nationwide [thanks to Jewish control of the mass media — Ed.]. After all, we have a Black criminal to protect in this interracial murder. [Hospital spokeswoman: Suspect in attack that killed Froedtert nurse was former valet, fired in October, Fox 6 Now, 1-29-19]:
Charges have been filed in connection with the death of Carlie Beaudin, a Froedtert Hospital nurse practitioner who died at Froedtert Hospital Friday, Jan. 25 after she was found trapped under a vehicle in a parking structure at the hospital. Her death was ruled a homicide.
Kenneth Freeman, 27, of Milwaukee, faces one count of first degree intentional homicide.
Below is a statement from a Froedtert & the Medical College of Wisconsin spokeswoman:
"Today we learned additional details and the identity of the suspect in Carlie Beaudin's tragic death. This is very difficult news, and our hearts go out to Carlie's loved ones and colleagues.
The Milwaukee County District Attorney's Office has just filed first degree intentional homicide charges. We understand that Carlie was attacked in Froedtert Hospital Parking Area 5 and driven to Froedtert Hospital Parking Area 1, where she was found. The details included in the complaint are disturbing.
The suspect, Kenneth B. Freeman, has been identified as being formerly employed by a parking service provider as a valet on the Froedtert Hospital campus from January to October of 2018. Froedtert policies require that contracted employees from third-party vendors follow the same background checks required for direct employees. The parking service provider has confirmed that the suspect cleared the background check and that he was terminated for a non-violent infraction.
We remain vigilant about the emotional and physical safety of every person who works or studies at, is cared for by, or visits our campuses, clinics and hospitals.
Safety is our top priority. We have made security enhancements, and we will continue to make improvements.
We will continue to take direction from law enforcement, and the situation will follow due legal process."
Carlie Beaudin, rest in peace.
* * *
Source: Stuff Black People Don't Like