'No Room for Islam' Slovakian PM Sparks Brussels Upset — Weeks Before Taking EU Presidency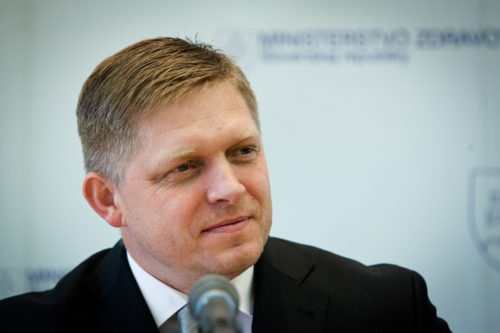 WORRY is spreading among Jewish oligarchs and Brussels bureaucrats after the Prime Minister of Slovakia again denounced Muslim migrants — weeks before his homeland takes over the EU presidency.
Tough talking Robert Fico (pictured) has begun his third term as political leader — and has already sparked anger and fear among anti-Whites by continuing his pre-election rhetoric about how Islam is not welcome in his country.
Mr. Fico has stepped up his anti-Muslim rhetoric, telling voters there is no room for multiculturalism.
In his first interview since his election this week he told the TASR newswire: "It may look strange but sorry… Islam has no place in Slovakia.
"I talked about it several times with the Maltese prime minister and he said the problem was not in migrants coming in, but rather in them changing the face of the country."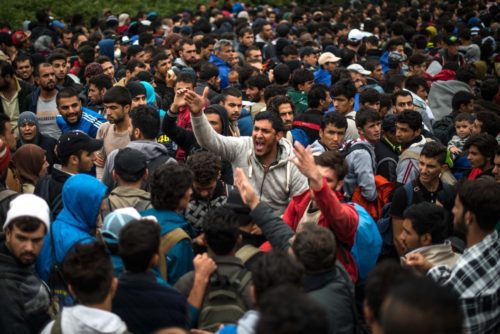 Mr. Fico fears that the arrival of thousands of Muslims "who will push through their case" would threaten the Cyrilo-Methodian traditions, on which Slovakia has been built.
The PM also said anyone who wants to be multi-cultural, "goes against the very essence" of the country and that it is "impossible" to integrate Muslims in Europe.
His comments could have big implications for the bloc's policy as Slovakia will take over the presidency of the European Commission in three weeks.
It will be the first time Slovakia has held the position, which rotates through countries every six months, since joining the EU in 2004.
During this six-month period, the country will have a bigger role in setting the agenda for meetings at every level of EU council, and its ministers will chair key decision-making meetings in the second half of 2016.
And Brussels is worried, especially since the country's refusal to participate in the EU's refugee relocation scheme.
One official said: "We are in the middle of a huge reform on migration, and we're almost over.
"How are we going to be led by a country which will torpedo any plan on migration?"
Slovakia's State Secretary for European Affairs said earlier this month the country would pursue a "sustainable" EU migration policy.
But Mr. Fico's comments have also sparked huge concern among the Muslims in his homeland.
The Islamic Foundation in Slovakia told the Slovak Spectator that Mr. Fico's comments "not only harm Slovak Muslims but also the country's interests as a sovereign country which is building its position on the international scene."
A spokesman said: "We ask with what have we deserved to become the target of hatred not just on the internet and in public space, but also from those who should protect us based on their essential role and function?"
Mr. Fico formed a coalition government following the March 5 parliamentary election in which his populist left-wing Smer party lost its outright majority. In April, he underwent heart surgery.Slovakia takes over the six-month EU presidency on July 1.

* * *

Source: Express