Professors Threaten Bad Grades For Saying 'illegal alien,' 'male,' 'female'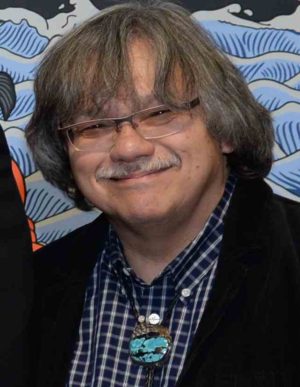 MULTIPLE PROFESSORS at Washington State University have explicitly told students their grades will suffer if they use terms such as "illegal alien," "male," and "female," or if they fail to "defer" to non-white students. (ILLUSTRATION: John Streamas)
According to the syllabus for Selena Lester Breikss' "Women & Popular Culture" class, students risk a failing grade if they use any common descriptors that Breikss considers "oppressive and hateful language."
The punishment for repeatedly using the banned words, Breikss warns, includes "but [is] not limited to removal from the class without attendance or participation points, failure of the assignment, and— in extreme cases— failure for the semester."
Breikss is not the only WSU faculty member implementing such policies.
Much like in Selena Breikss's classroom, students taking Professor Rebecca Fowler's "Introduction to Comparative Ethnic Studies" course will see their grades suffer if they use the term "illegal alien" in their assigned writing.
According to her syllabus, students will lose one point every time they use the words "illegal alien" or "illegals" rather than the preferred terms of "'undocumented' migrants/immigrants/persons." Throughout the course, Fowler says, students will "come to recognize how white privilege functions in everyday social structures and institutions."
In an email to Campus Reform, Fowler complained that "the term 'illegal alien' has permeated dominant discourses that circulate in the news to the extent that our society has come to associate ALL unauthorized border crossings with those immigrants originating from countries south of our border (and not with Asian immigrants, for example, many of whom are also in the country without legal documents and make up a considerable portion of undocumented immigrants living in the country)."
"The socio-legal production of migrant illegality works to systematically dehumanize and exploit these brown bodies for their labor," Fowler continued.
White students in Professor John Streamas's "Introduction to Multicultural Literature" class, are expected to "defer" to non-white students, among other community guidelines, if they want "to do well in this class."
In the guidelines in his syllabus, Streamas elaborates that he requires students to "reflect" on their grasp of history and social relations "by respecting shy and quiet classmates and by deferring to the experiences of people of color."
Streamas—who previously generated controversy by calling a student a "white shitbag" and declared that WSU should stand for "White Supremacist University"—also demands that students "understand and consider the rage of people who are victims of systematic injustice."
Later in the syllabus, Streamas goes even further and accuses Glenn Beck of being an "insensitive white."
Several other WSU professors require their students to "acknowledge that racism, classism, sexism, heterosexism, and other institutionalized forms of oppression exist" or that "we do not live in a post-racial world."
* * *
Source: Campus Reform