The Choice: Interstellar Pioneers — or Gibbering Apes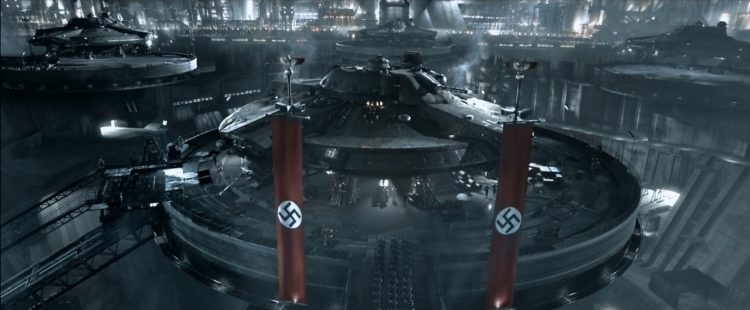 by David Sims
"WILL interstellar flight ever be possible?"
Sooner or later it would be. Many of mankind's limitations are self-imposed, the result of power being in the hands of people who prioritize goals incorrectly.
Unfortunately, the Universe's natural laws, particularly the laws of evolution, were not made for our benefit or with our inevitable gloriousness in mind. Rather we evolved, imperfectly, under the laws that pre-existed us. We're here, but we are barely good enough to get by. And even the quality we have is slipping away as the result of our dependence on fossil fuels and our politically leftist trend in cultural values.
In other words, at this point in our own evolution, when we must transition from man either into something better, or else into something worse, we are choosing the easy, "feel good" road that leads to worse. Just when we should be improving ourselves so that we are more effective organisms, we are instead focused on comfort and on sentimentalism.
Most species that once lived are now extinct, having failed to overcome any one of the challenges Nature threw at them. Mankind might become extinct simply because we dithered about with wars on the one hand, and "humanitarianism" on the other hand, and failed to put our capital where it would lead to a greater and more secure existence as a star-spanning race.
* * *
Source: Author