Why Did Humans Evolve into Such Different Races?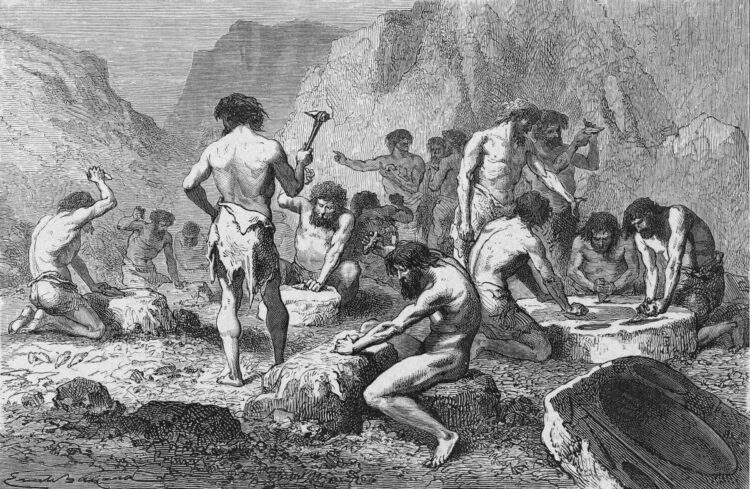 by David Sims
HUMANOIDS SPLIT FROM THE Great Apes in Africa about five million years ago. Migrations of humanoids out of Africa probably happened many times, and most of those migrations left no trace that we have been able to find in our era. Anatomically modern humans, or approximately such, probably originated in Africa, too, about 100,000 years ago. Some of these also migrated out of Africa at intervals and went off in one direction or another to conquer a homeland for themselves as best as they could.
These geographically separated populations of (approximately) anatomically modern humans, including those remaining in Africa, had several hundred generations of separate evolution. Different environmental conditions (jungle here, tundra there, etc.) sifted the frequencies of alleles (variants of a gene) for all sorts of physical characters — of which the color of skin was merely one of many.
These separated populations discovered each other when one of them, the White race, explored all the world with ships and established trade between them all.
A problem arose after a poisonous philosophy, Marxism, was invented as a means to convey political empowerment to certain people, most of whom were Jews. The idea of multiculturalism, the idea that racial social mixing and racial marriage were such good things that they should be made mandatory, resulted in the proliferation of racial animosity, racial jealousy, and racial violence. The leftist ideology has a lot of sugar-coating on it that inspires people of modest IQ to become "social justice warriors," not realizing that they are facilitating the rise of the very totalitarianism that they loudly claim to be fighting.
* * *
Source: Author