A Russian Nationalist on the Ukrainian Dilemma, part 5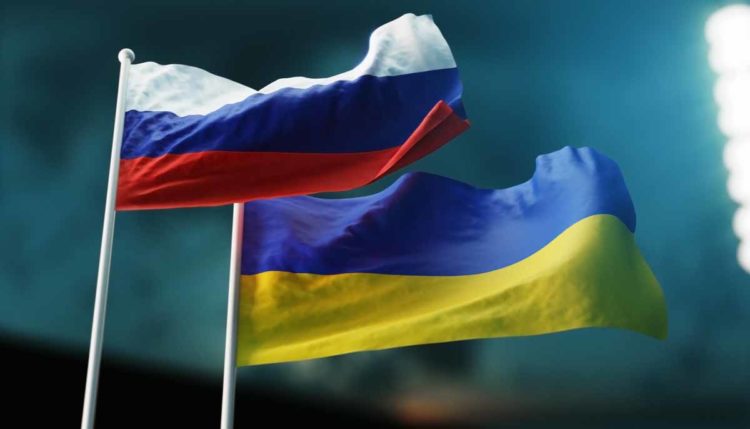 by Wolf Stoner
A FEW WORDS SHOULD be said about the supposed revival of morals and spiritual values in Russia under Putin's rule. This idea has the same double-faceted nature as almost everything in Putin's Russia. I can't say that Putin's state didn't try to improve the sharply deteriorating public morals. It did, but, as was the case with almost everything else, it failed. I suppose that the whole crusade to restore public morals and spiritual values was likely a sham from the very beginning. The system needed to create an impression that it tried its utmost to do the best for society in order to produce the most favorable image of itself, and it succeeded in this, at least for a time.
But the real results are less than impressive. There were widely advertised laws against LGBT propaganda, against pornography in the media, additional laws to safeguard minors from sexual predators, and so on. But after a few years, we can see that all of it was a smokescreen behind which everything remained as it was under Yeltsin. Perverts of all stripes can freely operate in Russia, provided they do so quietly and out of the public eye. Pornography is widely available for any child with a smartphone, and the wealthy perverts indulge their sick fancies with children of any age. The Russian youth is as morally depraved as American or European youth, with the same rampant spread of tattoos, piercings, and insane fashion styles. The system does nothing to stop the destructive proliferation of Hollywood poison. The local "Russian" pop culture is parroting American pop culture in all its dirty aspects. Here we have our own set of rappers who promote drug use, promiscuity, anti-social behavior, and criminality. But the system doesn't care as long as those perverts and degenerates remain out of politics (most of these "pop stars" even actively support the governing party, and the party returns the favor).
David Duke likes to point out that the Russian Orthodox Church has been revived and flourishes under Putin, and that this is confirmation that Putin cares about restoring Russian national identity. This question has two aspects. First of all, we need to differentiate between the Christian religion and ethnic identity (the big problem is that David Duke frequently confuses these different things). The Putininst system was instrumental in restoring the power of the Orthodox Church, but is this really a good thing for Russian ethnic interests? I doubt this greatly. The Kremlin is using the Orthodox Church as an additional ideological buttress of its power. The current high priest of the Church, Metropolitan Kirill, is a notorious scoundrel and opportunist. Metropolitan Kirill is involved in all sorts of shadow commercial activities and has a personal fortune amounting to hundreds of millions of dollars. He is universally despised among Russians of all political persuasions, and even many hard-core Christian believers hate him for his all too unholy lifestyle. Kirill uses each opportunity to flatter his masters in the Kremlin, but he does it so crudely that it evokes revulsion and anger among wide sections of society.
Even though the Orthodox Church had experienced a meteoric rise in popularity in the early 2000s, now it is rapidly losing its influence. There were many high-profile cases of corruption, child molestation, drunkenness, and immoral behavior on the part of Orthodox priests that led to the overall disillusionment among the population in relation to Orthodoxy. The state system too has shifted its initial unconditional support, and prefers to distance itself from all this mess that Kirill and his gang have created.
Since around 2014, the system more and more has preferred to promote crude Stalinism instead of soft Orthodoxy. The Orthodox Church was relegated to a second-row seat.
To sum up the whole question about the myth of "the spiritual and moral revival of Russian society under Putin," I will say this: Here in Russia, we have the same set of problems as American and European societies. Hollywood devastates the minds of Russian youth in the same way as it does in all other parts of the world. Abortions on demand are widely available and even encouraged by the media and state officials ("we don't need to multiply paupers"; certainly, this rule applies only in relation to ethnic Russians). But at the same time, state television constantly transmits Orthodox Church liturgies, the reporters speak passionately about saints and their holy lives, and church-going is encouraged. Yet again the system successfully creates a good appearance, but you can see the reality remains as it was, and this whole "spiritual revival" matter should be declared to be what it is: yet another Putinist sham.
Yes, Mr. David Duke, there is nothing in Putin that you have imagined or wanted there to be. It is nothing more than a figment of your imagination, which is a forgivable blunder for a foreigner, even for a foreigner who knows Russia well. Putin is the continuation of the same story that your book The Secret Behind Communism narrates.
I don't want to blame David Duke, but I want to warn other people from falling into the same trap of delusion. Yes, people want to believe that there is some bright spot on the other side of the globe, and that is understandable when taking into account how the situation in the United States has deteriorated in the last few years. People have always been inclined in difficult times to imagine some non-existent happy place where everything is as it should be, and where truth and honesty triumph above evil and falsehood.
The funny thing is that the same phenomenon is apparent here in Russia. Many people up to the present day believe that the USA and other Western countries are the "free world," where people can live as they want and everyone can say and think whatever he likes. Russians tend to believe that America is something that they have seen in old movies. They too want to believe that there is some bright and happy place on the other side of the globe where they can go from this cursed land of rampant Putinism, total dishonesty, and corruption. But the harsh truth is that there is no such place in the world where we can escape and enjoy a happy life. If we want positive changes, we should create them ourselves. Only we can do it, and it should be done here where we live. It is our duty and our destiny.
Yes, there are some places from which White people should flee for the simple reason that those places are bound to be untenable in the middle-term future, namely South Africa. The sooner White people get out of there the better. Those who remain will most likely perish in the ethnic cleansing spree by Negro savages, supplied and incited by the Chinese, Arabs, Persians, and, certainly, Jews. We should understand that all non-White peoples hate the White race (consciously or subconsciously) for the simple fact of its genetic superiority. Superiority is always hated, and the moment the superior being exhibits some weakness and inability to defend itself, it is jumped upon by all subhuman creatures and destroyed. We can see how this biological mechanism works in real time. The savages of the world crave the seemingly inevitable final reckoning with "evil whitey." We are evil in their eyes because we are superior, in the same way that a shepherd dog is the epitome of evil in the eyes of a lap dog. Therefore, their hatred is a biologically determined reaction; nothing can change it. The only way to pacify such hostile feelings is to beat said savages into submission, such that they will not even be able to think about any hostile actions against Whites.
The greatest sin of Russians was their instrumental role (under Jewish tutelage and governance, certainly) in releasing this animalistic hatred of non-Whites toward White people. And this fact is not even concealed in official Russian historiography. On the contrary, all Soviet/Russian textbooks on modern history proudly proclaim the important role played by the Soviet Union in "supporting the national liberation struggle against colonialism and racial oppression." What else does anyone need to know about this state and about those who are in charge here? They are proud that their special services organized the killings of White people in Rhodesia and South Africa, and that they supplied weapons to subhuman creatures in all parts of the world to kill Frenchmen, Englishmen, Belgians, and Americans, and they justify this criminal assistance by the hollow meaningless notion of "the struggle against imperialism."
Some may think that this is a digression on my part, but it is not, because what is happening around Ukraine is the product of the same warped mentality that caused all the above-mentioned atrocities against the White race, and it would be utter folly to believe otherwise. The Putinist system has nothing to do with White racial interests. It is as hostile to our interests as any other "Western democracy." It is a branch of the same poisonous tree that has flourished on the ruins of destroyed Europe since 1945, and the only way to restore Europe and to save the White race is to cut down the whole tree, instead of choosing which of its branches are less poisonous.
We should be neutral in this whole criminal struggle of the Western and Eastern gangs. It is their business, not ours. The only matter that we should concern ourselves with is how to survive in the event of a big war. Any possible war involving any modern state fighting against another in any geopolitical configuration and under any banner or pretext should be considered as an essentially anti-White vs. anti-White event, because there is no pro-White state in the modern world; and we should not fall into the trap of believing that there is some state that is somehow more friendly to our worldview than other states. Even if some of them are less openly hostile to our worldview (and to Natural Law as such), it doesn't mean that we should consider them as our allies. If mice are less dangerous than rats, it doesn't mean that mice should be welcomed into the house. Let mice, rats, and vipers fight amongst themselves for the time being; our business is to stay as far from this fight as possible.
I write this article exclusively for the people who understand the racial reality of life, because only they can see the underlying mechanisms and causes of global events. These people, although relatively few in number, are more valuable in terms of our evolution than the millions of mainstream dupes watching CNN and MTV, whose opinions and delusions are of absolutely no concern to me (as they are the dead weight of civilization and of zero value to evolution). Therefore, the main task for me is to provide the clearest possible perspective on what is going on in Russia and neighboring countries. Our people (the few with real understanding) should have the deepest insight into what is going on, and we should avoid all the widespread delusions.
To sum up the main ideas of this series:
The confrontation between Putin's Russia and the "liberal" West is real and based on conflicting and competing globalist visions.
Both sides are anti-national and anti-traditional. Both sides incorporate delusional globalist ideas and insane beliefs in a universalist deracinated society. The only disagreement between them is over which faction should command the globalist world.
Both sides are offshoots of the post-WW2 world order based on the negation of traditional European values and false "humanist" ideals. Both sides perceive our racial/ethnic identity as a great threat to their agenda.
Ukraine (like other east European countries) is caught between those two competing monsters, and is compelled by circumstances to choose sides between them.
Ukrainian nationalists struggle against the real threat of hostile power from the east (they are not puppets, as Russian propaganda and its conservative Western parrots depict them). In essence, this is a continuation of the wars fought in 1918-1920 and 1941-1955 (guerilla warfare against the Soviet terror state), with the same actors and the same ideals. In this particular case, Russia represents a globalist force and Ukraine is the side that fights for its national identity.
There is a global dimension to this Russian-Ukrainian war. If viewed from this perspective where Ukraine is an ally of NATO and the USA, Russia looks more like a righteous defender of identity that struggles against the globalist system. Therefore, this whole question is multifaceted and can't be evaluated as a simple phenomenon.
Putin's regime is a successor to the Soviet state in all its aspects. It has the same core internationalist ideology (with the only tangible difference being that it allows private economic activities), and the same people (and their descendants) in power. Modern Russia has nothing in common with Tsarist Russia, except for some state symbols borrowed from the Russian empire
This state inherited all the anti-Russian characteristics of its Soviet predecessor. It would not be an exaggeration to assert that Putin's state is systemically anti-Russian because it is built on the assumption that the main threat against the state emanates from any awakening of Russian identity. Therefore, it does everything in its power to suppress Russian ethnic identity. The ongoing ethnic replacement policy is the logical outcome of this systemic mindset. In this way, both systems (Russian and American) are strikingly similar. Both systems consider their own native populations to be the main threat facing them.
In evaluating all events (both local and global) we should free our minds from the chains of public opinion and prevalent media trends. The first qualifier should be: How does this relate to White racial identity? Is it good or bad for the White race? Who is the main enemy of our race, and who is the temporary ally?
This is the key axiom for the White race: We have no friends, because evolution is a competition and the most successful competitor is the most hated by all others. We are bound to be hated because we are better. It is a folly on the part of White people to strive to be liked by all kinds of aliens.
Goering once said (or at least these words are attributed to him), "We don't expect to be liked; it is enough if we are feared." He was talking about attitudes toward the National Socialist movement, but what he said holds true regarding the whole racial question.
White people should become much tougher than they are, much more unforgiving and intolerant. The inherent White tendency to kindness has mutated into a self-destructive tendency of preference toward aliens and rejection of our own kin. This harmful mutation should be cured by the most uncompromising methods. All remaining White people should be as intolerant to outsiders as possible. Tolerance of anything non-White should be considered an unforgivable capital crime.
How do these existential laws relate to the topic of Ukraine? The relationship is straightforward. We should always remember who is who in any conflict. Ukrainians in the last century fought on the side of European identity, but the Kremlin's army of Russian-speaking slaves was the main weapon of the most brutal and insane globalist project. This key fact should be the main gauge in evaluating the current conflict.
(finis)
* * *
Source: Author