Never Mind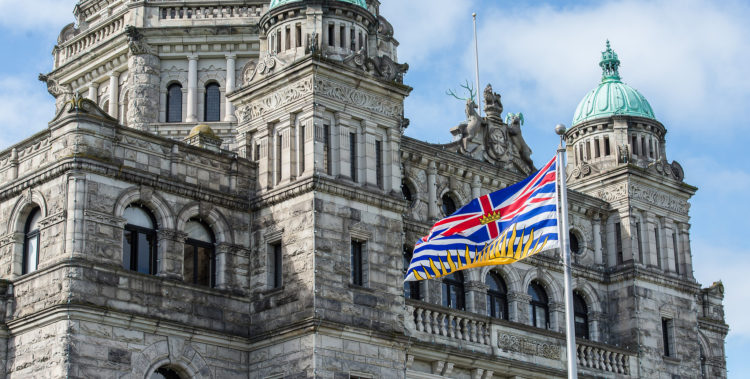 by Douglas Mercer
IT WAS A HATE hoax on an industrial scale; they pulled out all the stops. Aside from sane and sober racialists, the whole world fell for it and fell for it hard. The whole world fell for it because they wanted to fall for it. What better story, after all, than a bunch of dead Brown kids killed and buried by a bunch of old White colonial racists. That's a story in their mutant wheelhouse; that's a story that gets their perverted enthusiasm going. Somewhere behind it was a load of vile Jews pushing the charade and cackling uncontrollably as they watched the grisly specter of goy gullibility.
A little less than a year ago, Canada had to repudiate its entire history (not that they hadn't started long before). Apparently in some school from way back they found the inevitable "unmarked graves" of some tiny Brown children who were brutally butchered by some berserker White people who wanted nothing more than to taste Brown blood. Much wailing ensued, and much rending of shirts, and many fingers were pointed at the White race, and many calls for this race to be reduced, restricted, reviled, or wiped from the face of the Earth were emitted by the Jew media. Dead Brown tots! Why, they never!
Fast forward to reality: It was all lies. Never happened. Under only a moderate amount of inspection the story unraveled faster than a cheap suit on a bed of nails.
Who could have seen that one coming?
Us, that's who. These things are like clockwork. A story of "White evil" blasts out over the Jew airwaves, turns out to be a mendacious slander, followed by a keenly observed radio silence. It's as predictable as White decline whenever Jews are around.
* * *
We're all old enough to remember when the baleful story came down to us from the Great White North like a torrential squall. A screaming story about dark-hued indigenous kids who got tossed in lime pits by hate-filled White Canadians (is there any other kind?) and were left to rot and mold and go unrecorded by history. How could anyone sentient not remember the high-pitched shrieking and wailing and lamenting, the hand wringing, and the rending of the national garments? It was all over the Jews' news; it was on every media platform; dignitaries solemnly weighed in; "leaders" regaled us with "dark lessons"; it was everywhere and all-consuming, the "murdered Amerinds" became superstars of the world. So bad was it that it was demanded that an entire civilization be irrevocably altered — not that the Kikes hadn't been demanding that for a long time.
In July of 2021, a statue of a White man named Edgar Ryerson was covered with the by now tedious and clichéd red paint; two publications deleted references to Ryerson in their names, presumably replacing them with the words "sordid capitulation"; Black Lives Matter Toronto claimed "credit" for putting red paint on another statue claiming that police were not protecting Black people, in an example of the pigs piggybacking on the alleged plight of Brown primitives to serve their own interests; weak-kneed and sniveling communist maggots at the Vancouver Art Gallery took a page from the Jews and Shoes meme and displayed piles of tiny shoes representing the allegedly exterminated Injuns; some naïve and brainwashed young White girls walked from Begbie Elementary school and carefully traced the outlines of their own White feet in honor of the "victims" and lovingly added hearts and the "sacred" number 215 to the mawkish display; flags were flown at half-mast all across a once-proud White nation to celebrate its demise; "walk-ins" were organized in which many White people proposed eradicating their own kind; pegs (each symbolizing a "possible" spot of a "possible" victim's remains) were staked in the ground of the former school, where stupid White people once tried to educate and assimilate what should never be assimilated; a grim pall began to hang over the country; Tk'emlúps te Secwépemc (what?) Chief Rosanne Casimir arrived at the site and cried a bloody river; the Pope expressed his inexpressible sorrow; Justin Trudeau reflected on the darkness of the White soul.
But fast forward to stark reality:
Not one body has been found where Miss Beaulieu said they were. No one has dared to look. It now appears that the radar findings were of tree roots and other soil disturbances.
Oops!
Never mind.
Of course no apologies are forthcoming for these vile lies and degrading displays of obsequiousness and sycophancy and unwarranted guilt. Rather we have crickets. Blowing tumbleweeds. Radio silence.
Jew lies propagate in an instant around the world. But the always-harried truth goes humbly begging with its begging bowl.
And so the myth of Kamloops takes its place in the long parade of lies that includes Leo Frank, Tulsa, "the Holocaust," and the wonders and marvels of Black history.
If the current madness is not overthrown with extreme prejudice, the White race will be the first race in recorded history to toss away its life and civilization in a fit of moral panic, guilt, credulousness, and stupidity.
But we will overthrow it. And we will shut their lying mouths.
* * *
Source: Author