National Association of Chiefs of Police: Arm Yourself Against Influx of Islamic Refugees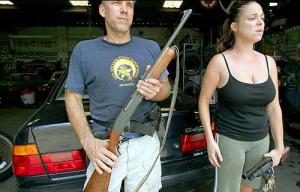 Over 100 million guns have been sold in the United States since Barack Obama became president, with nearly 20 million purchased this year alone. Meanwhile European TV reports that gun shops in Austria have been virtually cleaned out of shotguns and other long barreled firearms because of fears of the Muslim "refugee" invasion. It is noteworthy that most of the gun purchasers have been women.
PRESIDENT BARACK OBAMA is in the process of calculating how many "refugees" fleeing the Islamic State of Iraq and Syria (ISIS) will be brought to U.S. communities. The United Nations and the European Union are pushing for the United States to help relieve the European "refugee" crisis and how to expedite a massive resettlement of mostly Muslim "refugees" within the U.S., according to a Monday report from the Gatestone Institute's International Policy Council, headed by former U.S. Ambassador John Bolton and former Harvard Law Professor Alan Dershowitz. Meanwhile, U.S. law enforcement and public safety experts, such as John Snyder, are urging American citizens to ignore the "gun-grabbing" Obama administration and arm themselves to protect their lives, families and property.
Most of the "refugees" are fleeing the war in Syria and Iraq while U.N. data shows that many of the so-called "refugees" are not "refugees" at all. In addition, for every Christian fleeing Syria and Iraq to come to the U.S., six Muslims are expected to arrive. According to data from the U.N., 75 percent of the immigrants who were given asylum in European nations are men, while only 13 percent are children and a mere 12 percent are women.
Surprisingly, only 51 percent of the "refugees" are actually Syrians. The others come from Islamic countries in the Middle East and North Africa. It's believed that many have purchased the passports of dead Syrians. Despite Obama promises that "refugees" will be vetted before allowed to live in the U.S., no one really believes his statements. "Analysis of current reports on domestic jihadist terrorism indicates Americans need firearms for self-defense now more than ever," gun rights expert John M. Snyder said.
Snyder, who is an adviser for law enforcement organizations, said, "Last month's Terror Threat Snapshot by the majority staff of the Homeland Security Committee in the U.S. House of Representatives says the terror threat level in the United States is high and 'getting steadily worse.' It states there have been 'more U.S. based jihadist terror cases in 2015 than in any full year since 9/11.'"
The fact that the Obama administration and the left-wing Democrats — including the well-protected Hillary Clinton — are seeking the disarming of Americans as the jihadist terror threat increases, is proof of the need for law-abiding American citizens to be able to acquire guns for the protection of one's own life and the lives of loved ones and the community in general, according to Snyder and other law enforcement officials.
"Far from being simply a throwback to an earlier time in our history, the individual Second Amendment civil right to keep and bear arms is an undeniable present necessity," said Snyder, who worked as an editor for magazines published by the National Rifle Association (NRA).
The Terror Threat Snapshot also "reported that the Islamic State 'is fueling the Islamist terror' globally; that Islamist terrorists 'are intent on killing law enforcement' officers and U.S. troops, as well as civilians; and that 25,000 fighters from 100 countries have traveled to Syria and Iraq to join the Islamic State. In addition, more than 250 Americans have traveled, or attempted to travel to Syria to fight with the Islamists."
According to the Snapshot, "The number of U.S. terrorist cases involving homegrown violent jihadists has gone from 38 in July 2010 to 122 today — a three-fold increase in just five years." The Snapshot related that since early 2014, "there have been 55 planned or executed ISIS-linked terror plots against Western targets, including 14 inside the United States."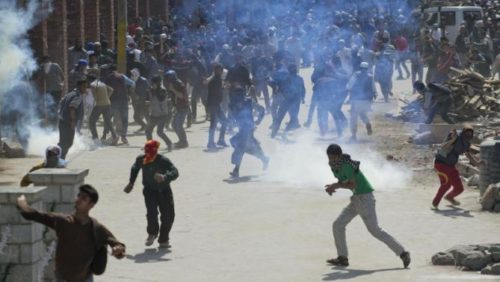 "This news is bad, very bad. Worse are attempts by insane politicians, media personnel, entertainers and church officials to impose gun control generally on American citizens. Jihadists are out to get Americans. People need guns now more than ever. Jihad terrorism is increasing in the US. Individual citizens need guns for protection. Jihadists behead, rape and pillage. Armed Americans must be ready, willing and able to stop them anytime, anyplace," notes Snyder who serves on boards of the National Association of Chiefs of Police, Council for America and American Federation of Police & Concerned Citizens.
* * *
Source: Western Voices World News