Hey Con-vid 19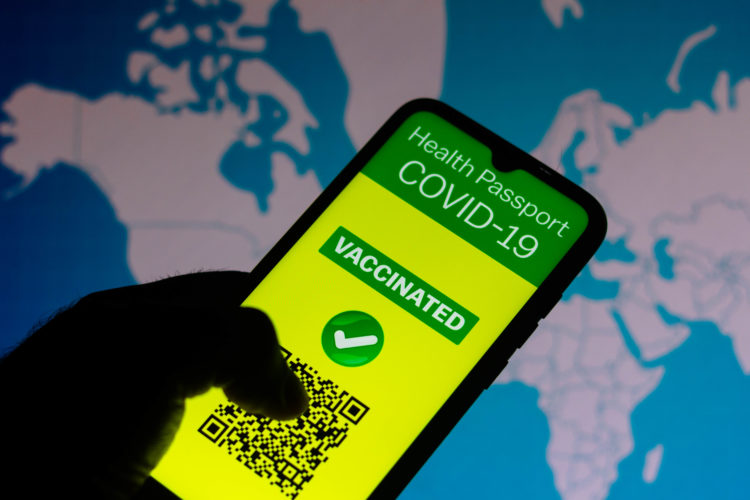 by David Sims
THE "vaccine passport" is meaningless as a health measure, and it can be understood only as a power grab by the elite.
Basically, it comes down to this: Either the vaccine works, or it does not work. And, either way, the vaccine passport idea is total nonsense.
If the vaccine works, then the only people who can be threatened by an unvaccinated person are… (drum roll…) other unvaccinated persons. All of the vaccinated people have, we are told anyway, gained immunity by taking the vaccine and can't get sick.
If the vaccine does not work, then there's no point for anyone to get vaccinated.
The power-crazed politicians and the profit-minded pharma spokespeople keep blathering double-think at us, hoping that we will become confused and regard a worthless vaccine as possibly, maybe, being the same thing as a worthwhile one.
It is very easy to become confused upon hearing what the government and the medical authorities are saying about the efficacy of the covid vaccines and what must be done as a consequence.
In order to justify continuing the mask mandates and bringing back lockdowns, these authorities acknowledge that the vaccines aren't working.
And then they justify continuing to administer the vaccines by saying that the vaccines do work.
Obviously, the vaccines cannot both work and not work. Which is it?
But when people are confused, they are easily manipulated by the voice of authority. They just go along with what they're told. And if they are told, by a malevolent, corrupt authority, to cooperate in their own destruction, then they probably will.
That's what's going on.
In Australia, these evil authorities have called out the military to enforce lockdown- and vaccine-related laws. They're going to track people down, and then hold them down, and inject them with whatever mess they're calling a "covid vaccine" by force.
The risk of dying from covid is about the same as that of dying from a bad case of influenza. For young people, getting covid is much less risky than flu is. For old people, getting covid is probably more risky than flu is. The only real difference is that the public is accustomed to influenza, but we aren't as accustomed, yet, to covid.

The predatory elite that hopes to use the Covid Scare as a way of getting our money and gaining control over our lives are striking while the iron is hot. Which is before we get accustomed to yet another endemic disease as one of many, and nothing special.

The vaccines have been proved not to work as claimed — in the important sense that you can still get infected, can still infect others, and can still get sick whether you have been vaccinated or not.

But the rich pharmaceutical companies have political clout, and they want your money. The vaccines they sell are their way of getting your money. They've paid off political office holders and probably have some kind of blackmail on them, so that the politicians must obey the vaccine peddlers. Or else.

So you have a lot of doublethink and gas-lighting in current political speech.

Don't get any of the covid vaccines. Despite what the false Facebook blurb Zuckerberg adds at the bottom of all my posts on this topic might tell you, the vaccines aren't safe. They've killed thousands of people, and they've crippled thousands more. The vaccines have injured people's hearts, made other people's blood clot up, and they've caused still other people's skin to fall off. Among other things. So it isn't merely that the vaccines don't work. They actually cause damage in some people.
* * *
Source: Author