Stalin's Eager, and Still Untouchable, Executioners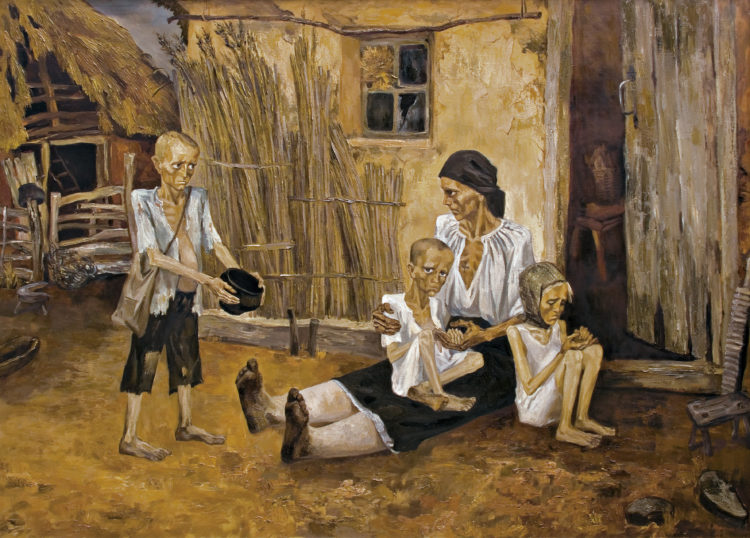 by Douglas Mercer
WHEN JEWS first came to America they quickly rose to the elite level in academia, and soon the prestigious east coast schools were swarming with them. At that time the leaders of those schools were sane and, so, in the 1920s they sensibly put quotas on the number of Jews they were willing to admit.
Jews of course screamed bloody hell over this. To them it was another "Shoah" — even before the so-called "Shoah."
Jews are always screaming bloody hell about something.
In this case they did so in the name of "American ideals," of equality, of justice.
But notice now that Asians are experiencing the same discrimination in schools, Jews are conspicuously silent. It's not in their interests to promote another model minority that might some day compete with them. They'd rather have Blacks and browns admitted so they can manipulate them for their nefarious purposes.
So much for the American Creed.
Jews don't believe in the American Creed, despite their many protestations.
Jews believe in one thing and one thing only: Jews.
So now they sing a different tune.
A Jewish tune.
Same as it always is.
Similarly whenever White people commit a supposed historical wrong Jews are the first to clamor for "justice." First it was Nuremberg for the Germans and then "Truth and Reconciliation" for the Whites of South Africa.
When the White man is down they want to stick the knife in deep.
But when it comes to their own actual crimes they sing a different tune.
A Jewish one.
In 2009 Ukraine's security service released a document naming those who were responsible for the Holodomor. There were 136 names on this list. They did a thorough job. Most of the names on the list were Jewish.
The list was overflowing with Jewish names as a matter of fact; crawling with them, you could say.
The Holodomor was the intentional famine carried out against Ukrainian peasants in 1931 and 1932.
It was a Jewish genocide against people of European descent.
Plain and simple.
The Ukrainian government sought to bring a case against these Jewish criminals.
In the name of justice, in the name of truth.
As a result of this attempt, International Jewry screamed bloody hell. They said that the ominously large number of Jewish names on the list of perpetrators was proof that the case was "anti-Semitic."
So much for ideals, so much for justice. Jews care about none of this. They care about Jews.
At the time one of Ukraine's lawmakers, Aleksandr Feldman (Jewish), leader of the Ukrainian Jewish Committee, said that it was "a farce" to press the case: "All organizers of the Great Famine are dead," he said.
Feldman said he believed that the "Holodomor Affair" materials were being used for political purposes.
This was pure projection; everything Jews do is for political purposes.
But in the end justice was not served.
In the end the fake outrage of World Jewry proved too much for Ukraine. In a ruling of January 2010, a Ukrainian Court of Appeals recognized only the "Bolshevik Regime," Stalin, and a few of his henchman as the guilty parties.
It was a whitewash.
The list of 136 names which was rife with Jewish names was dropped, the cases quashed, history forgotten.
Ukraine after all is not completely free of the need of international finance.
The dropping of these cases is ironic, because if any German even once drew a breath within 200 miles of a World War 2 concentration camp, the Jews would hunt that person down like a mad dog. They'd kidnap you in Argentina in violation of International Law; they'd pluck and extradite you from the American Midwest even if you were 100 years old if they so much as suspected you even looked like someone who once worked at a camp.
Their search for victims is merciless and never-ending — and it is always celebrated.
But when it came to the long list of actual Jewish criminals in the forced famine of the Holodomor, when it came to a detailed examination of Jewish blood-lust, that was a bridge too far.
Because they knew if people saw that list they would say "man, that's a lot of Jews."
And so it was. It was Jews all the way down.
Jews who went scot-free.
And so the truth, the important truth that the Holodomor was a Jewish crime, a Jewish genocide, a Jewish pogrom against White people, this great and important truth was never registered in the official record of the law — or in the consciousness of those who most need to know it.
It was not broadcast clear and true to the world in unmistakable terms.
Jewish guilt was buried.
Just like those Ukrainian peasants, if they were lucky.
* * *
Source: Author