Is this the 'New Normal'? Swedish Girl Decapitated by 23-Year-Old Iraqi Ex-Boyfriend
Is there a better example of a country gone mad? Just consider it: Twenty-three year old Iraqi-born immigrant decapitates seventeen-year-old Swedish girl he'd been dating. In real life. As in, this actually happened.
Some disturbing questions that need to be asked here: First off, why are these Arabs in Sweden? Secondly, why do these Arabs have access to Swedish girls? And thirdly, what were this girl's parents thinking?
There are two key lessons that need to be drawn from this: 1.) White girls should absolutely not be granted indiscriminate latitude in their choice of sexual decisions, "women's rights" be damned; and 2.) Ethnic, racial and biological health should always take precedence over liberal ideology when determining a country's immigration policy.
The hard truth: If modern Westerners refuse to heed these lessons then we deserve the grisly fate multiculturalism has in store for us.
Tishko Ahmed Shabaz should have never been allowed into Sweden to begin with, and the thought of allowing third worlders like him romantic access to Swedish girls ought to be 100% off the table. It's unfortunate that these things have to be spelled out. — Dissident Millennial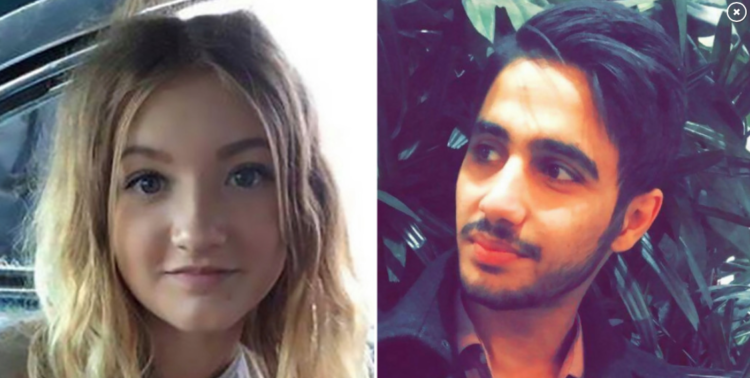 Swedish girl, 17, was decapitated 'by Iraqi-born boyfriend, 23, who wrapped her head in aluminium foil' after she broke up with him in case that has shocked the country
by Tim Stickings | May 18, 2020
Wilma Andersson's head was found last November two weeks after she vanished
Ex-boyfriend Tishko Ahmed Shabaz is charged with her murder, which he denies
Relatives say Wilma had gone to his house to pick up belongings after break-up
A 17-YEAR-OLD GIRL was beheaded by her ex-boyfriend after breaking up with him in Sweden, it is alleged.
Wilma Andersson vanished on November 14 last year and police found a 'body part' two weeks later – which was later revealed to be her head.
Her ex-boyfriend Tishko Ahmed Shabaz was arrested at the time and has now been charged with her murder, which he denies.
Shabaz is accused of decapitating Wilma when she went to collect her belongings before wrapping her head in foil and hiding it at his home.
Charges against the 23-year-old suspect were announced last week in a case that has shocked Sweden, which has long held a reputation as one of the world's safest countries.
According to human rights monitor HRS, the suspect was born in Iraq and took up Swedish citizenship in 2014.
Hundreds of volunteers had joined the search for Wilma after she was reported missing in Uddevalla on November 17, three days after she was last seen.
The 'body part' was found on November 28 in a grim discovery which was announced the following day, bringing the search to an end.
Wilma's boyfriend had already been arrested by then, and has been in custody ever since.
The indictment claims that Wilma was killed on November 14, the day she went missing, and alleges that her ex-boyfriend cut up her body.
According to Expressen, Shabaz is accused of hiding Wilma's head in a travel bag where it was wrapped in tape and aluminium foil.
Police also found blood on the floor of his apartment and 'traces of Wilma' on a large kitchen knife, it is alleged.
'The suspect has retained a body part for an unknown reason and got rid of the rest of the body,' the police chief said.
Prosecutors claim that he murdered Wilma by subjecting her to 'repeated violence' . . .
* * *
Source: The U.K.'s Daily Mail