We All Lost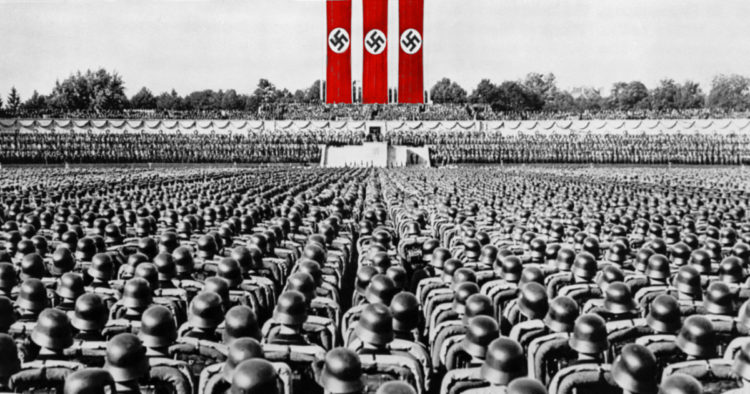 THE STUDY of history by truth-seekers (sometimes called revisionists) has may aspects besides going back to check the "official" version of events presented by the victors in a war to see if they are accurate. Another form of revisionist history is counterfactual historical analysis: Trying to understand what would have happened if certain things had been different. This is not simply Monday-morning quarterbacking; it is analysis to help us understand what was at stake in the past and the significance of the actual outcome, and to offer guidance for present action and future outcomes.
In this context it is useful and instructive to ask the counterfactual historical question:
What would have happened if the United States had stayed out of the Second World War instead of participating on the side of the Soviet Union, Britain, and China?
Quite simply, Hitler would have won. Britain would have comes to terms with a National Socialist Europe; the Soviet Union would have been dismantled, and Russia would have joined the National Socialist alliance; Japan would have conquered China; and there would have been no Red China. Not only that, all of the European empires, including England's, would still be intact, and there would not be any Third World immigration fouling up Europe today.
And what about the good old USA? We would have been attacked neither by National Socialist Europe nor by Japan, and with the National Socialist influence from Europe instead of the influence of Communists and Jews, Whites would still rule, segregation still would be the law, the White percentage of the population would be passing 95 per cent. and still rising, and there would not be a Mexican invasion going on. These would have been the most obvious benefits to the White race of a National Socialist victory.
Instead, we did the wrong thing. We failed to rally to the side of our beleaguered kinsmen. Instead, we listened to the Jews and killed millions of our own people for the ever-demanding and ungrateful tribe. We made the worst mistake we could ever make. We lost while being told that we were "winning." We lost that battle, badly. But the war is not yet over.
* * *
Source: based on a piece by C.S., National Alliance BULLETIN, August 2000; via Wade Hampton III