The White Racist Male Harassment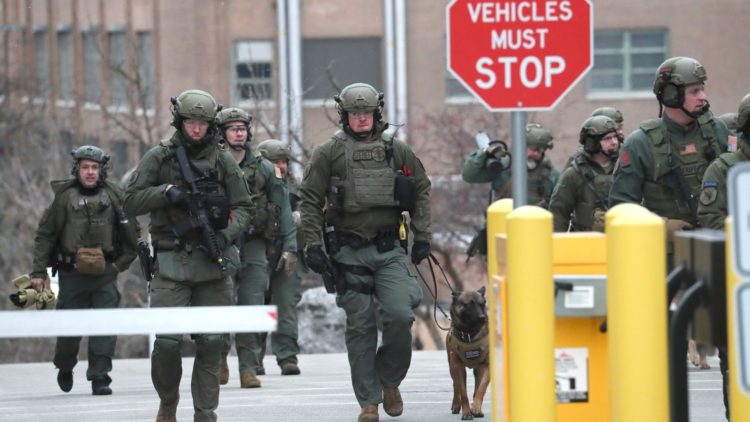 LIKE MOST spiritually healthy Whites I enjoy pouring estrogen drink into my gaping maw while watching the Liberia Ball and soiling myself. But have you ever stopped to think where the magical kosher nitwit nectar with the weird little "U" on the bottle actually comes from? Probably not, but it turns out the liquid soma is being painfully birthed in pits of "racism" where innocent "African-American" aliens are subjected to shocking hate before they finally lash out at their colorless tormentors. Consider the latest memory hole fodder from Killwaukee, where Milwaukee's worst was on full display.
Details about the deadly mass shooting at a brewery in Milwaukee have been trickling out in the hours since a former employee killed five people and then died by suicide on Wednesday afternoon.
We really need to give up more of our rights so this awful gun violence stops happening. Once we're completely defenseless, we'll be safe. Disarm yourself, shkotzim.
But according to social media reports, the gunman — allegedly a Black man named Anthony Ferrill — waged his shooting rampage because he was subjected to racism in the workplace at the Molson Coors brewery.
Another Negro mass shooting incident to quickly bury. Did you know White nationalists are the very worst "terrorist" menace to our Semitic economic zone? Free speech on the Internet is the biggest threat to muh democracy; it has to be stopped. Also it was "racism" that made the genetic alien hostile, so this is still your fault.
One of those posts came from an account credited to a Milwaukee businessman who devoted multiple posts on his Facebook page to explain "the reason why our Brother snapped at Miller Coors!"
Yeah. Start posting on Jewbook about "The reason why our Brother snapped at a New Zealand mosque!" and see how long you stay out of a prison cell.
"The shooter at Millers Coors is reported to suffer racial discrimination and harassment from white co-workers. He recently filed a civil lawsuit against Miller Coors's racist work environment."
Endlessly groveling and appeasing representatives of a rapidly dying Legacy Population were unkind to this wonderful tar monster. It was about to play the Negro lottery. You're evil and deserve the planned Jewish demolition of your homelands.
The racist white co-workers had hung a hangman noose on his locker. He was rehired after the lawsuit five years ago.
I've never seen such a completely believable "hate crime." These shoelaces be all "races" an sheet. Git yo joo lawwer, mudda fudda.
The white racist male harassment continue when he returned to work at Miller Coors," Tony Muhammad wrote without providing evidence of his claims.
I'm a little disappointed you didn't include "rural" and "heterosexual" in this litany of existence crimes against our ruling synagogue, Muhammad.
"The racist white co-workers this time humiliated the 51-year-old African American male by pasting spade cards on his work locker and making his workday unbearable with white male racist antics.
Seems credible. G*d knows the "African-American" living fossil is an exotic rarity in the Midwest Mogadishu's pathetic little brother. There's only so many times you can tell me why my failed race hates aspirin before you get shot.
A racial discrimination lawsuit against Miller Brewing Company and its parent, MillerCoors LLC was dismissed in 2013 after Syed Alam, a software developer, sued.
Sure, there wasn't any actual evidence and it was a sand monster fraud, but you have to believe "racists" were putting little cube-shaped rocks into my locker and offering to drive me to area elementary schools to find a bride.
Those lawsuits came after three former employees of Miller Brewing Co. sued in 1994 for claims of employees being "subjected to racist name-calling and harassment" at a plant in New York, the Associated Press reported.
"Diversity" is a mighty strength. We love being forced together with wildly incompatible aliens who correctly see our boundless kindness and desire to avoid conflict at all costs as weakness.
That lawsuit said "black employees were subjected to a variety of forms of racial harassment, including hearing racial slurs directed at them over a paging system and being exposed to a variety of racial epithets in plant graffiti" and that "the company took too long to start using a graffiti-resistant paint and to limit access to the plant's public address system to prevent harassment."
A Negro complaining about graffiti. There's a first. What's next, bitching about too much fried chicken in the cafeteria?
The reports of the brewery gunman being the victim of workplace racism were unconfirmed.
Yeah. No kidding.
* * *
Source: Modern Heretic