Baltimore: Tired of Hearing the Truth?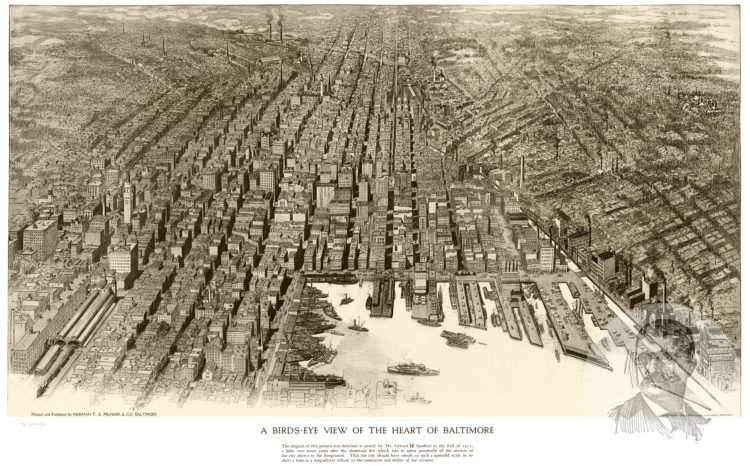 by David Sims
ON 5 August 2019, 170 White volunteers, most of them supporters of President Donald Trump, who had been organized by conservative activist Scott Presler, drove their pickup trucks to West Baltimore (which has 83 per cent. Black residents) and picked up 12 tons of trash. The White volunteers picked up the trash themselves, without any help from the Baltimore government, as part of an "Americans Helping Americans" event.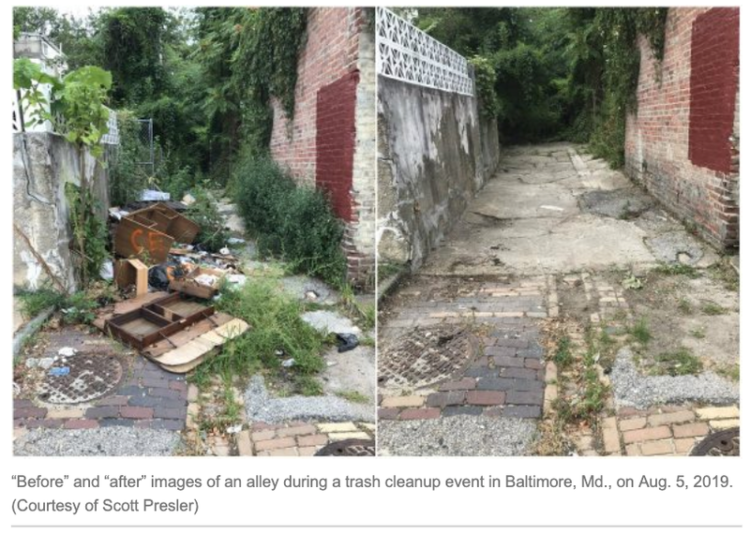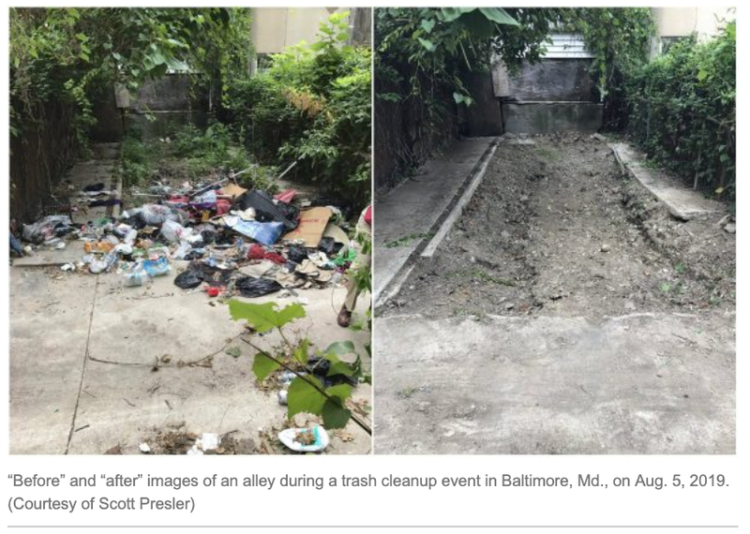 How did the Blacks of Baltimore respond? Angrily. Why? Because by lending a hand, the Whites underscored the fact that the Blacks living there had failed for decades to clean up their own filth, which might plant in suggestible minds the insidious idea that Blacks are too lazy to clean up their own filth. One of the White street cleaners found a newspaper from 2008 bearing a headline announcing the election of Barack Obama. It had been littering the street, underneath a big pile of other refuse, for 11 years.
Someone at the Baltimore Sun wrote: "Whatever he says his motives were, Scott Presler's presence in Baltimore reinforces the tired image that the poor people in this city can't take care of their own neighborhoods."
Tired?
You might be tired of hearing the truth, but the truth itself never tires.
And the truth is that earlier this month about 170 White people traveled to Baltimore from across the USA to clean up a Black city, only to be criticized by its Black residents for making them "look bad" with their help which was somehow "supporting a racial stereotype" — by drawing attention to relevant facts.
* * *
Source: Author