Baltimore: Confederate Statues Removed in Dead of Night, Replaced With Image of Pregnant Negress
In this video, we get to see two Jews exulting over the removal of this beautiful neoclassical sculpture honoring two White heroes, and its replacement by a crude image of an even cruder savage giving the Communist salute.
ANTI-WHITE "activists" today lifted a modern sculpture depicting a grotesque pregnant Negro "Lady Liberty" onto the pedestal where a monument to Confederate Generals Robert E. Lee and Stonewall Jackson was removed overnight.
Thus do civilizations mark their fall.
The new statue is not sanctioned by the largely Black-run City of Baltimore which owns the site, but there was no immediate action to remove it by police or city officials.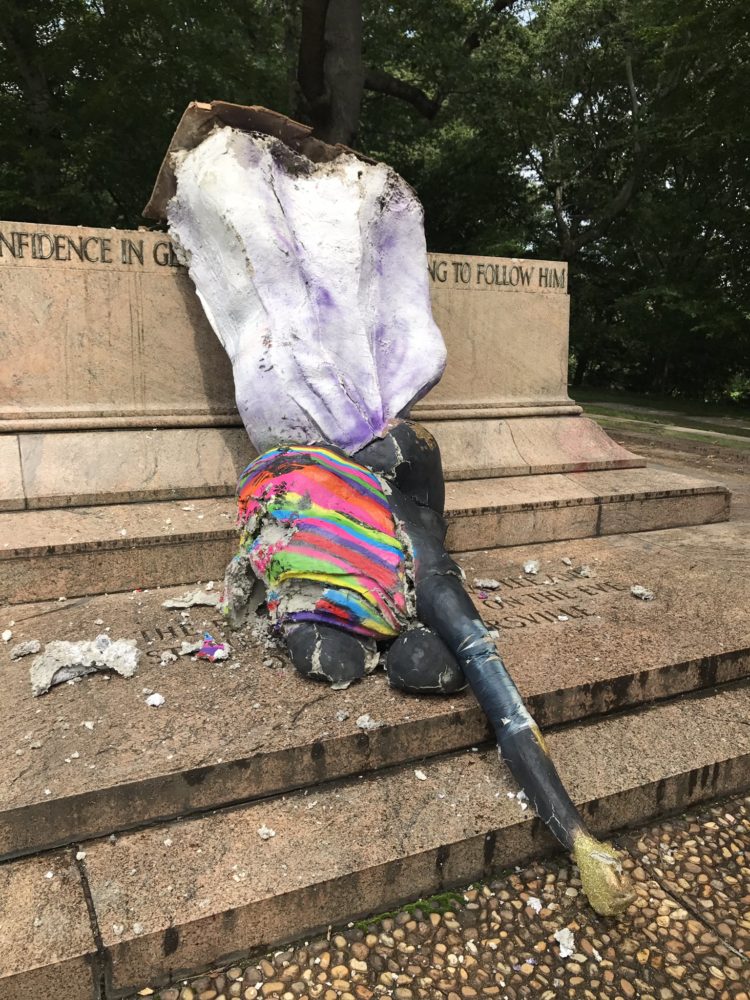 The removal of the Lee-Jackson monument and three other Confederate statues was ordered by Baltimore Mayor Catherine Pugh. The removals were done at dead of night. Pugh told reporters she ordered the removals as a matter of "public safety" after "violence in Charlottesville, Va. involving white supremacists." In reality, all the political violence — including beating in White people's heads with blunt weapons, throwing of urine bombs and cola cans filled with cement, and acid attacks which may cost one man his eyesight — was by "antifa" thugs there, trying to forcibly shut down a protest by White advocates who disagreed with the city's decision to remove a statue of Robert E. Lee there.
"The commission concluded that this monument was part of a movement to perpetuate the beliefs of white supremacy, falsify history, and support segregation and racial intimidation," said a city plaque placed on the monument before its ultimate removal.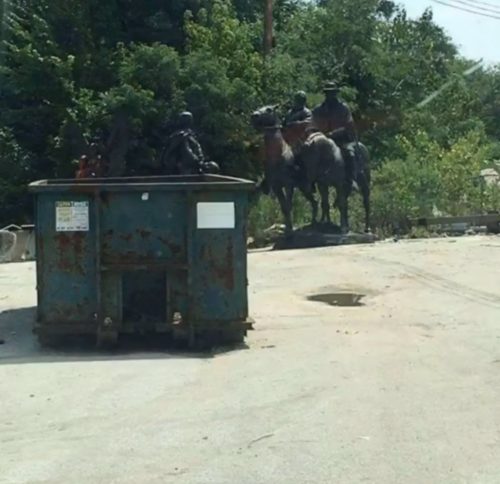 Pugh said the monuments have been moved to safe locations for storage, but she did not say where. Once city council member is calling for the destruction of the statues. Pugh suggested the possibility they could be relocated to Confederate cemeteries. However, she said no decision has been made.
* * *
Source: WBAL, WUSA and National Vanguard correspondents