What Is Driving the Decline of Northrop Grumman?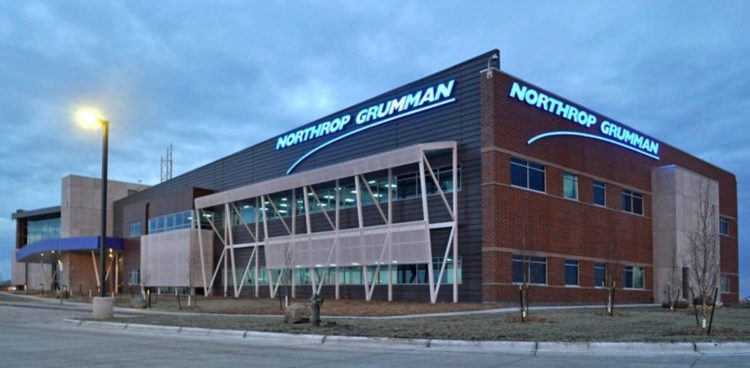 Major aerospace contractor, once an exemplar of European-American competence and innovation, now mired in easily avoidable yet disastrous mistakes.
by David Sims
I WOULD STILL like to see a flotilla of satellites like TESS (the Transiting Exoplanet Survey Satellite, a space telescope designed to search for extra-solar planets) parked out at Sun-Uranus L4, where it can devote enough time to each sector of sky to find habitable-zone planets orbiting every main sequence star of spectral type G0 or later. The only planets TESS can find as it is set up now will be certain very hot, star-hugging planets. You'll remember that James-Webb (the James Webb Space Telescope — JWST — a space telescope that will be the successor to the Hubble Space Telescope) was supposed to follow up TESS in an attempt to find more distant exoplanets after TESS found the innermost ones. (Though that's a questionable assumption, since the probability of transit diminishes with the increasing separation between star and exoplanet.) But James-Webb remains in limbo-space, in danger of being eaten by Budget Committee limbo space monsters.
I can't help wondering who the hell Northrop Grumman has working on James-Webb who's making the mistakes that result in such unbelievable delays and cost overruns. Did you know that one of the mistakes was someone trying to clean a propulsion system using the wrong solvent, which dissolved something that shouldn't have been dissolved?
"Avoidable human mishaps have added 1.5 years and $600 million to the time and cost of development, the review board found. The wrong solvent was used to clean the propulsion system. A transducer was accidentally fried when it was incorrectly powered. And 70 improperly installed fasteners on the tennis-court sized sun shield fell off during testing; as many as four of them may still be lost inside the spacecraft, officials said." — Washington Post
These are rookie mistakes. Stupid mistakes. Mistakes that nobody competent would have made. These mistakes make Perkin-Elmer's incorrect shaping of the Hubble mirror look mild by comparison. So who is making them?
"The ongoing problems has NASA considering whether it may have bitten off more than it could chew with the telescope." — Washington Post
Oh no. That's not what it looks like. James-Webb is the sort of thing that NASA or any of its major contractors could certainly pull off, once upon a time. What has happened is that the quality of the tool-and-die, engineering workforce has, for some "unknown reason," taken a hit.
Hint: The incompetence wasn't caused by anyone such as Michael Miselis. He was an aerospace engineer by profession and a White nationalist by political persuasion. He attended the Unite-the-Right rally in Charlottesville, Virginia, in 2017. While there, he defended a fellow rally-goer named Andrew Dodson from unknown members of Antifa/Black Lives Matter. (That is, the leftists attacked Dodson, and then Miselis punched out a leftist in order to relieve Dodson.)
Afterward, Miselis was wrongly assigned blame for attacking "counterprotesters" without provocation. Someone reported him to his employer, and Miselis lost his job. He didn't lose his job because of any alleged lack of competence.
So, evidently, Northrop Grumman is putting Political Correctness before technical expertise, and that, in turn, might have something to do with its poor performance. If you go checking the videos of Miselis in Charlottesville, be sure that you watch the longer videos, the videos that don't have the context abbreviated out of them, and you'll see that Michael Miselis wasn't the bad guy.
Here's one of them:
The comments are informative also. The videos shown by controlled "mainstream" media sources omit the events that led to Miselis punching or pushing a counterprotester. If the public doesn't see those previous events, they will assume that Miselis was in the wrong. If the public does see those previous events, they will know that Miselis was in the right, and, since he was in the right, he shouldn't have been fired from his job at Northrop Grumman.
As to what's really causing the decline of Northrop Grumman (and firms all across America who follow in their footsteps), I offer the following:
I suspect that the glowing praise heaped upon their Congoid employees in Northrop Grumman's highly publicized African recruitment programs and annual awards is based mostly on illusion. The reality is that Black "engineers" aren't the same sort of professional, in general, that White engineers are.
* * *
Source: Author