Grandeur and Envy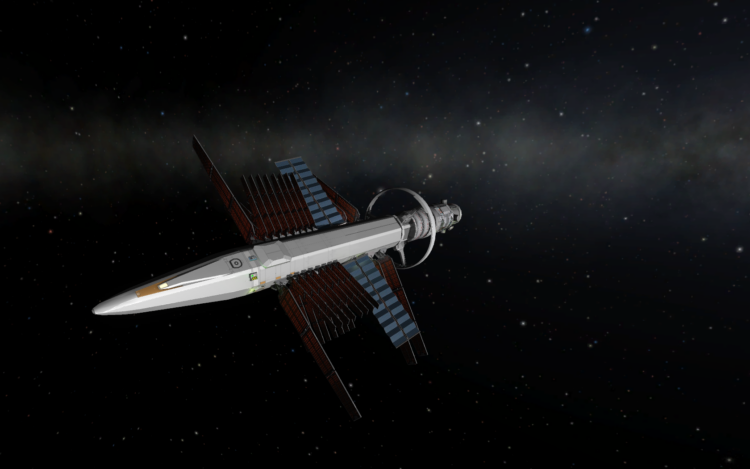 by David Sims
THE WHITE RACE HAS a grand history; it is perhaps the grandest history of all the races of mankind. The discovery and mathematical description of electromagnetism was a White achievement, and so was the industrial use of electric power. So was the internal combustion engine. So was nuclear power (credit shared with certain Jews [though doubtlessly we could have done it without them — and should have done so — Ed.]). So was the transistor that made computers possible. So was powered flight through the air. So was spaceflight.
The White race is the race that explored the world to the extent of introducing all of its peoples to each other.
The White race landed men on the Moon long before it should have been technically possible, let alone safe. And we got them all back alive.
The White race has sent probes to every planet in the Solar System, has orbited several of the largest asteroids, has landed on the nucleus of comets, has flown by Pluto and the Kuiper Belt Object Ultima Thule. (Never call it anything else!)
The White race has five probes in interstellar space, and, as of this writing, three of them are still working.
The White race, when left to itself, creates societies that are peaceful and prosperous with a high level of culture. Only when we are corrupted by Jewish usurers who conspire to turn us against each other, instigating world-shaking "brother wars," or when we must endure the deleterious presence of violent, parasitical non-Whites, do our countries falter.
The cause of racial hostility isn't prejudice, nor ignorance, nor inculcated "bias." Racism is an effect, a consequence. It is not a cause. The cause of racial hostility is envy. The non-Whites want to have the same abilities that Whites have, but they can't get them because the basis of those abilities is genetic. You are either born with the potential to develop those abilities, or you are not. Because the non-Whites can't get the wondrous abilities that they see displayed in White achievements, they demand access to "a fair share" of what Whites create, of what Whites have made possible. The beggars want half of the vegetables in the farmer's garden, half the horses on the rancher's ranch, etc. They've even adopted a philosophy, Marxism, that tells them that they are "entitled" to such things.
Joseph Sobran said it well.
The concept of envy – the hatred of the superior – has dropped out of our moral vocabulary. …Western man towers over the rest of the world in ways so large as to be almost inexpressible. It's Western exploration, science, and conquest that have revealed the world to itself. Other races feel like subjects of Western power long after colonialism, imperialism, and slavery have disappeared. The charge of racism puzzles Whites who feel not hostility, but only baffled good will, because they don't grasp what it really means: humiliation. The White man presents an image of superiority even when he isn't conscious of it. Superiority excites envy. Destroying White civilization is the inmost desire of the league of designated victims we call 'minorities.' — Joseph Sobran (April 1997)
* * *
Source: Author