Blacks Will Never Build Space Colonies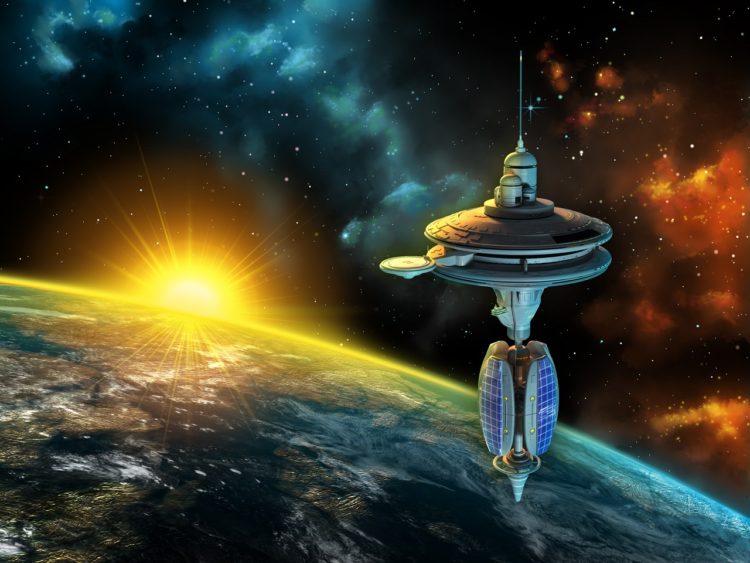 And their presence in our space colonies will doom them to failure and death.
by David Sims
WHAT BOTHERS the Blacks is their inferiority made manifest. The disparity of competence in spaceflight — whereof Whites have considerable, whereas Blacks have none — simply makes the contrast more visible than nearly anything else does. No Congoid has ever been into space, except that White people put him there.
Whites once launched animals into space in much the same way. The only difference is that Blacks can, sometimes, be trained to do simple tasks in space that animals could not do.
Left to themselves, Negroes would never even launch a satellite into low Earth orbit. It's true. Although some of the African countries own satellites, those satellites were manufactured in the United Kingdom, in Russia, or in China, and they were launched into space by Russia or by China. The Africans have never done such things themselves. Their IQs are just plain too low.
A space colony could never be created by them, though one or more might be created by Whites.
Furthermore, constant "strong-arm" supervision would be required to prevent a speedy and catastrophic failure of any colonies that include Blacks, making their inclusion prohibitively expensive and probably ultimately futile in any event.
On the other hand, a space colony populated wholly by Whites could do without much authority; indeed, a surfeit of authority might, in that case, be the problem.
That's the only good reason of which I know for not building space colonies now. The politics of our era would dictate that they be racially diverse, and the realities of race would ensure that every single space colony failed, one by one.
* * *
Source: Author