South Africa: Seizure of White-Owned Land to Be Legalized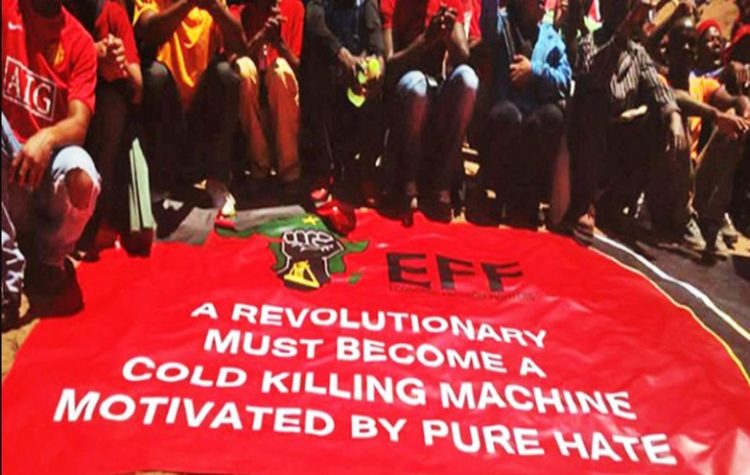 SOUTH AFRICA'S African National Congress (ANC) has teamed up with the radical anti-White "Economic Freedom Fighters (EFF) party in that country's parliament to pass a resolution ordering a subcommittee to investigate ways of changing the constitution to allow the government to seize White farmland by force and without compensation.
The vote, on a motion proposed by the EFF, has ordered the Constitutional Review Committee to consider changing section 25 of the South African constitution which currently prevents forcible seizures without compensation.
The ANC proposed an amendment to the EFF motion, which was adopted, that the Constitutional Review Committee "undertake a process of consultation to determine the modalities of the governing party resolution".
The resolution it refers to was taken at the ANC's conference in Johannesburg in December, to allow expropriation of land without compensation.
The Constitutional Review Committee has to report back to the parliament by August 30, 2018, and will doubtless hold a number of public hearings on the matter.
From there, any suggestion it makes will then have to be put to the parliament. It requires a two-third majority to change the constitution, which is 267 votes. The ANC has 249 seats in the 400-seat parliament, and the EFF has 25.
In its reaction, the TAU, South Africa's largest White farmer's association, said in a statement it "considers the decision of the National Assembly to amend the Constitution to allow expropriation without compensation, as legitimising theft and the commencement of a process of nationalization of land and property."
"The government must take note that they should expect many farmers to regard it as a declaration of war. Nobody stole the land. It was bought and many mortgages have been or are still being paid for with heavy interest, and worked from sunrise to sunset be able to make payments and to make sure that there is food on every table," the TAU statement continued.
" Nobody will give just away their land, regardless of the country's Constitution. Theft remains theft, even if it is authorized in a constitution.
"People who are currently in the process of buying property are already questioning why transfer duty should still be paid to the state? They are now taxed, just to eventually lose everything."
* * *
Source: New Observer