Remembering Christopher Newsom and Channon Christian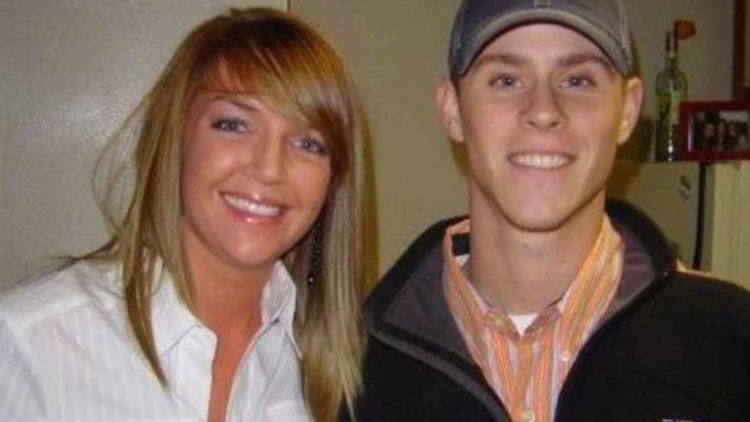 ON January 6, 2007, 15 years ago this week, a young White couple, Christopher Newsom and his girlfriend Channon Christian, went to visit a friend in Knoxville, Tennessee. They never made it.
They were kidnapped by five Blacks (four males and one female), who then took them to a house where Christopher was repeatedly sodomized with a foreign object; after which he was bound, gagged, and blindfolded, shot in the back of his head, neck, and back. Then his body was set on fire to destroy evidence and unceremoniously dumped on some railroad tracks.
Channon was forced to watch all of this, then she herself was beaten, raped, and tortured for several hours. Afterwards, bleach was poured over her body and down her throat to hide DNA evidence, then she was covered with several plastic garbage bags, dumped in a disposal bin, and left to suffocate to death.
By and large, the Jewish-controlled media (sometimes inappropriately called the "MSM" for "mainstream media") ignored this crime. We only know of the crime because of the efforts (and excellent work) of a local Knoxville reporter, Jamie Satterfield.
We're told that the controlled media ignored this case because they are only interested in cases that contain a combination of factors (such as scandal, mystery, sexual elements, celebrity involvement, shockingly large numbers of deaths, and murders of children or other victims who elicit special sympathy) that make them of particular interest.
But this case did involve a combination of those factors; the brutality made it scandalous; it had mystery, because to this day we still don't know why the Blacks did what they did; there was a sexual element (rape, and a particularly scandalous type at that: homosexual rape); and there are probably no victims more deserving of our sympathy than a young couple, just starting out in the world, who are kidnapped off the streets and brutalized in this fashion.
This was definitely a compelling news story and probably would have sold record numbers of newspapers, so, no, the reason it wasn't reported had nothing to do with any lack of potential public interest. It wasn't reported because the Jewish masters of the media don't want White America to become aware that horrific crimes like this one are the fruit of their beloved multiracialism and "diversity." They don't want us to know that the more "diverse" we become, the more Whites are going to fall victim to Black violence, as well as the violence of other non-Whites. They don't want Whites to know this, because they know once we are aware we will put an end to their destructive, genocidal plans to "mix" us all together.
Further, the Trayvon Martin story had none of these elements, yet it did receive national news coverage — for months.
* * *
Source: based on an article in The Foremost Problem