They Called It "Fascist Pseudoscience"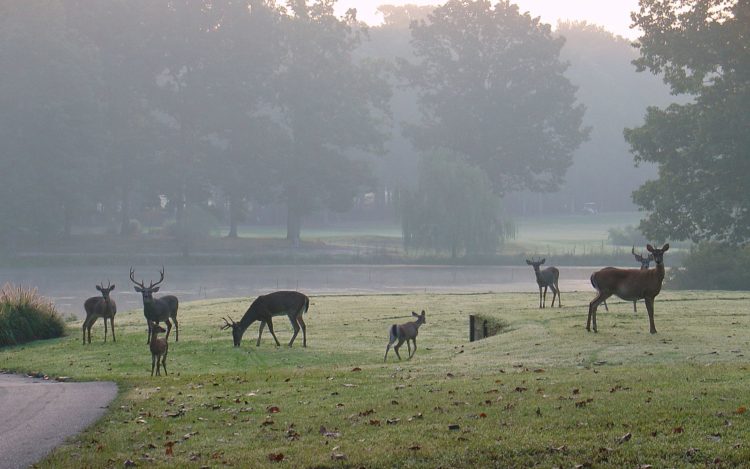 Intelligence, strength, and race
by David Sims
FOR HUMANS, greater strength and greater intelligence (and greater dexterity) stay gold throughout a very wide range of environments. It would be difficult to contrive an environment in which weaker men are more likely to survive than stronger men, or in which intelligence is a handicap, or in which being clumsy is more conducive to survival than is being dexterous.
Brains do have a cost, and a species (such as deer) whose adaptation is to react instantly at the sight of a predator, running away on reflex, would be at a disadvantage if it had an intelligent brain that wanted to evaluate, to ponder, and then, after due deliberation, decide that running away was probably the best course of action. In the time it took to do the evaluating, the deer would become the lion's dinner.
Intelligence gives leverage to action, and it makes possible what otherwise would not be possible, but it needs time to work. Human social organization at the highest level — civilization — exists partly to give people the time to use their brains, so that the pursuits of survival, truth, and beauty can be better done.
How strange that phrase sounds to me (that was used by a leftist in response to my first draft of this article): "fascist pseudoscience." It's a staple in leftist propaganda, you know — this imputation of falsehood to "fascism." There isn't any good reason for that association to be made, and, if the proverbial Man from Mars were to tally up lies, abuses of emphasis, inexcusable omissions of important fact, deceptive use of pejorative, then I think he'd find more fault with the left than with the right. By far.
But here we can see why Blacks are so corrosive to civilization. Their lower intelligence, poorer impulse control, and higher levels of aggression make them less suited to life in an advanced civilization, in which legal theory and science are well-developed, than White people are. That's why Blacks have crime rates that are about an order of magnitude higher than are those of Whites. They are adapted to life at a more primitive level, where the launching of a fist by fast-twitch muscles on reflex, without thought, is advantageous. They don't have the intelligence needed to be competitive as thinkers, as ponderers, as solvers of technical mysteries, and therefore they don't need the time that civilized living affords those who do have a competitive level of intellectual skills.
And that's why Haiti and Zimbabwe plunged into the abyss from the civilized heights that Whites once brought them to, after Blacks took over the reins of power in those countries. It's why South Africa is plunging now, on exactly the same trajectory. It's where Detroit would have gone if it hadn't been encysted within a larger White polity (though, to be sure, it's almost gotten there anyway).
"Fascist pseudoscience," huh? Nothing of the kind. There's hard evidence to back up the racial views I've expressed. It appears that all of the "experiments" yield results that the "racists" have been predicting.
* * *
Source: Author