The Race that Has Earned Glory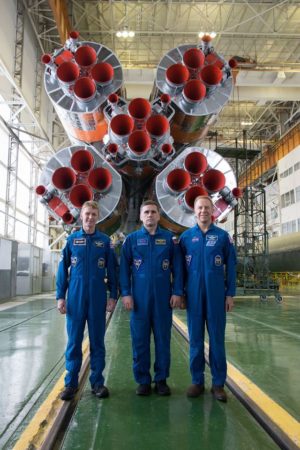 by David Sims
IT IS WELL TO be proud of one's species, but that is the sort of over-generalizing that Star Trekish fiction does. We never see distinctions of race in Andorans, in Cardassians, in Klingons. Those aliens are there, in the story, to emulsify the differences in human races.
But, to return from fiction to the real world, let's ask ourselves how many launches to space have been carried out exclusively by Black Africans. There have been launches from African soil, but those were done by the Italians (in Kenya) or by the French (in Algeria). The governments of these African countries did not do these launches, themselves, but only leased the land for the launches to European countries.
Likewise, although it is true that several African countries have legal ownership of satellites in low Earth orbit, none of them was launched by the Africans themselves. All of Africa's satellites were launched by contract with one of the following: the Chinese military, Roscosmos, JAXA, United Launch Alliance, or SpaceX.
When Africans get up a "space program," it usually involves Blacks doing exercises that resemble training for an American football team (quick-stepping through old spare tires, etc.), or building a wooden "spaceship" from a glider blueprint in the builder's mother's back yard, and telling tall tales about flying it to the Moon just as soon as the jet engine, ordered from Amazon, arrives in the builder's mail.
The point is this: It isn't the species that has earned your pride.
It is, first of all, the individuals who contributed to the achievement who have earned glory, and, if a particular race is most prominent among those individuals, then that race has earned glory for being capable of having produced those individuals.
* * *
Source: Author