Muslim Behind Anti-Muslim Threats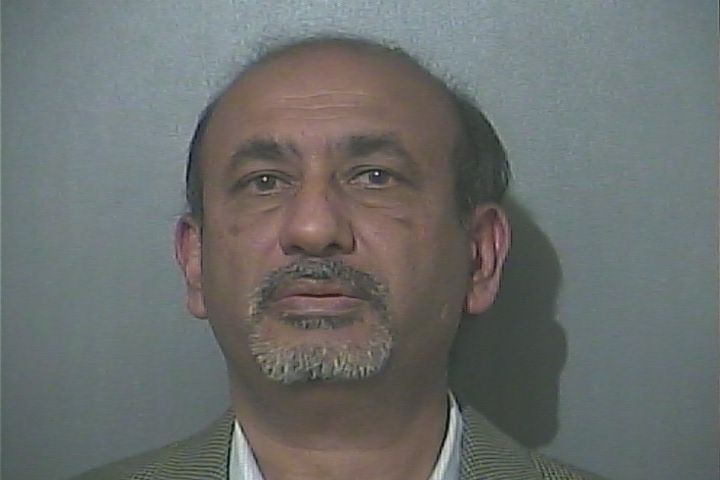 ONE OF THE MOST amazing achievements of our Jewish enemy was getting many Whites to believe our dispossession and eventual genocide was somehow morally justified. After all, we're uniquely evil in a way no one else is and deserve to be harshly punished. The only problem with this kosher sermon is it doesn't square with reality where Whites are endlessly "tolerant" in the face of one preventable disaster after another. It then becomes necessary to gin up phony hate crimes as "evidence" that the pale faces with glazed over smiles and "rapefugees welcome" signs are actually secretly engaged in thought and speech crimes. When these highly suspect incidents inevitably collapse the kosher hay has been made and there's always another fresh hoax around the corner. Poor Mohammad was threatened over the phone, get in that hole you piece of unclean meat.
Azhar Hussain, an assistant professor at ISU has been arrested on charges alleging he made false reports of anti-Islamic threats against him and even reported an attack authorities say did not happen.
I know, what are the odds? Normally the Azhars of this world, as American as the hijab, the koran and your favorite hadiths, are bastions of honesty, decency and keeping that truck on the road and off the sidewalks. Incredibly, the moon cultist might have lied for personal gain. Again, hard to believe considering the deeply spiritual great religion this alien followed.
Hussain, 56, faces a felony charge of obstruction of justice and a misdemeanor charge of harassment. He was booked into Vigo County Jail at 4:51 p.m. today and is scheduled for a Monday appearance in Vigo County Superior Court 6. Bond has been set at $10,000 cash.
Now the "raciss" justice system attacks an innocent jihadan. It just wanted to encourage violence against Whites and Christians while wasting time that could have been used on real crimes chasing hate phantoms. The important thing is that it could have happened and we need a lot more groveling appeasement toward this death cult.
The university in a news release said Hussain, an assistant professor of aviation technology, has been suspended from teaching duties.
Today, class, we'll discuss how to drive planes into skyscrapers.
The charges stem from a series of emails that were received on campus containing anti-Muslim messages and threats of potential violence against members of the Muslim community, according to the university.
Seems legitimate. Evil kuffirs on the information highway, sending messages of hate to a randomly chosen Muslim. Plot twist: the e-mails are coming from inside the mosque.
On March 24, Hussain reported an assault in the College of Technology in which he said he was attacked from behind as he was entering his office early that morning. He told police he was thrown to the floor.
He had on a Trump hat and was talking about how we need regime change in Syria. Next thing you know, this villain was performing open field tackles on an innocent sand creature. I suffered no injuries, Allah be praised, but trust me, this was real. The assailant walked off laughing and saying "DACA is a case of heart."
He said he had not seen his attacker, and no words were spoken. ISU Police at the time said four people in the vicinity were unable to corroborate his story, saying they'd seen no suspicious activity or people.
My mistake, Mohammad didn't get a good look at the "islamophobe" and neither did anyone else. We don't know who did this and we probably never will and should stop looking but the important thing is it definitely happened.
The university on Friday said Hussain had been notified recently by Provost Mike Licari that he would not be reappointed to his faculty position beyond the 2017-18 academic year due to his inability to fulfill the conditions of his original appointment.
Do you think that's important, Encyclopedia Brown? You do? Really?
"Based upon the investigation, it is our belief that Hussain was trying to gain sympathy by becoming a victim of anti-Muslim threats, which he had created himself," said Joseph Newport, ISU's chief of police.
Yeah. No kidding. Hey Hussain, watcha doin'???
"It is extremely unfortunate that this situation caused undue concern on other members of the ISU community," said Newport, who also noted campus crime alerts had been sent out following the first email and the alleged attack.
It's too bad that this will call into question all the real incidents involving attacks on the mahound cult, like, ahhh, errrr, gotta go, see you later.
Investigators were able to track the computers from which the emails originated and uncovered evidence to charge Hussain with sending the emails himself, according to the university news release.
Say it ain't so, Azhar.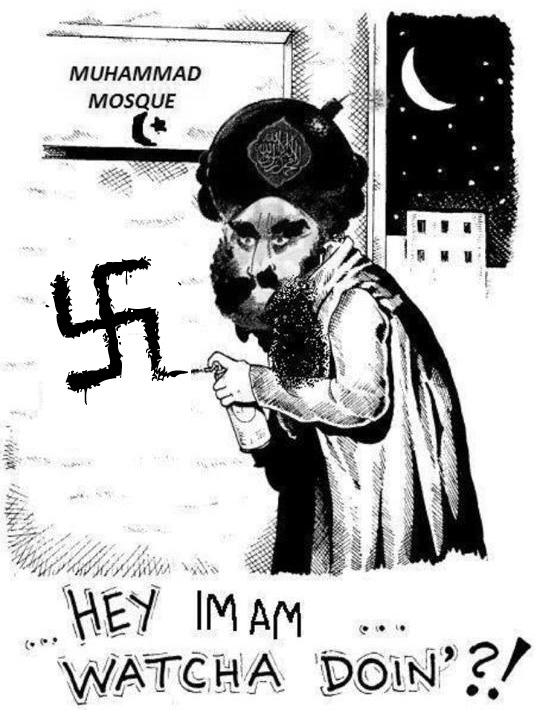 * * *
Source: Modern Heretic