Assad, Syria, and Jewish Deception in a Nutshell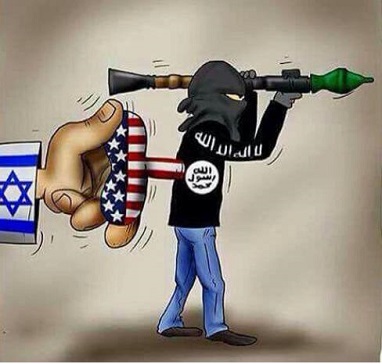 by David Sims
THE QUESTION was asked: "Al-Assad is fighting ISIS. Why are we trying to stop him?"
ISIS is covertly run by Israel, and Israel's minions control the US government with media influence and financial leverage.
Assad is an Arab leader whom the Jews are trying to undermine, so they can control Syria. (They're trying to do that with Iran, too.)
ISIS has been characterized as this big, bad, and wholly Muslim group of organized terrorists. In fact, it's a puppet of the Israeli government, which, as already mentioned, controls the government of the United States through a combination of pressure strategies.
That's why the US government describes ISIS one way (they're bad, mean, and nasty) while at the same time doing everything it can to help ISIS overcome the Arab leaders that the Jews really don't like.
This is an old game for the Jews; it's hardly the first time they've played it. In the 1890s, they started a revolutionary group called "The Young Turks," whose objectives were: (1) the overthrow of the Turkish sultan and (2) carrying out the Armenian Genocide of 1915.
The reason for the former was to clear away an obstacle to the creation of a Jewish state in Palestine.
The reason for the latter was to remove a financial burden to the Jewish Rothschild family in shipping oil from fields near Baku in Azerbaijan, to the port city of Batumi in what is now the former Soviet republic of Georgia, from whence it was shipped by sea to the Rothschild's refineries in a port city, Rijeka, in what is now Croatia, though at the time the city was called Fiume.
That's right. The Jews instigated the Armenian Genocide of 1915, because it was the cheapest way for the Rothschilds to get what they wanted. Their agent and instigator for the Young Turks was a Jew named Emmanual Curasso. The idea that the Young Turks were a wholly Muslim group is a lie that the Jews have been telling for the past 100 years. Although many of the low-ranking thugs in the organization were Muslims, most of its leaders were Jews, some of whom wrote for The Young Turks under Muslim-sounding fake names.
ISIS is merely a replay of the same old trick, except this time carried on under the auspices of the Israeli government, instead of those of the Rothschilds.
* * *
Source: Author