Black and Blue Life Matters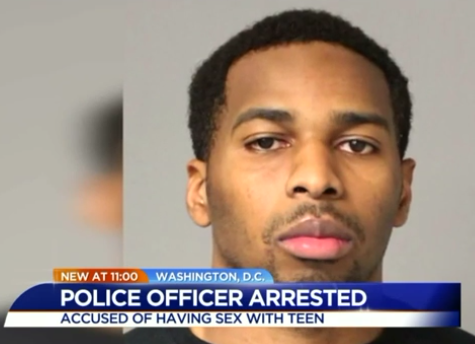 WE'RE ALL VERY worried about those poor sand babies in Syria. While it's incredible that deadly nerve gas just makes you look sad instead of, you know, killing you, I think it's fair to say we need direct intervention and World War 3 for the benefit of g*d's chosen people. Significantly less important is the eroding rule of law here at home. A combination of undermining the ability of the police to actually do their job of Negro and Latino control and recruited those same dark inferiors to actually form the thin brown line is bringing vibrant Latin American law and order to a dying nation suddenly more concerned with cratering airfields half a world away than fighting the domestic rot.
It sure is strange how our country was so much safer and less corrupt when we were a monolithic White ethnostate. Must be "racism" and a lack of quality role models on the Talmudvision. One example of these bad examples is today's subject, an African tar monster that proudly served in the badge patrol, using the opportunity to pimp and rob, just like the official motto. I think that's it anyway, I really can't remember, we were always 40% mud, the Jew is our good friend and stalwart ally. Just show me a sad brown face when it's still too young to kill, rape or detonate and I'll know exactly what to do.
A member of the Metropolitan Police Department (MPD) was arrested Thursday night in Prince George's County and faces several charges including armed robbery and prostitution, WDCW reported.
Welcome to Brazil North. We could never arrest all the criminal element running wild against a backdrop of collapsing infrastructure and we all know the courts are "racist" against the Crabgrass-American and the Taco Vote. It's better to allow our dusky protectors to participate in whoring and their own special robberies gone wrong. And I'm proud to be a Murr-clown where at least I know I'm free. And I won't forget the Syrian babies who suffered cry-face and maybe minor discomfort to influence me…
Chukwuemeka Ekwonna, 27, was arrested at his home in the 7500 block of Lake Glen Drive in Glenn Dale, Md. by the Anne Arundel County Police Department (AACOPD) for an incident they allege took place on January 9, 2017.
Black lives matter (repeat one hundred times for successful admission). Blue lives, they matter a lot, too. When you combine the two you get a life that matters so very, very much it's almost impossible to calculate the sheer value of this dark biological meat-sack.
A spokesperson for the AACOPD said Ekwonna met a 15-year-old girl on the social media app "Tagged" and she agreed to meet with him for sex in exchange for money.
I feel a lot safer knowing the Negro pimp brigade is walking around in our midst with guns and the authority to use them. Dat durr "legal monopoly on violence" an sheeet. This worthless animal has no place in a civilized White nation.
"They made arrangements to meet in Glen Burnie. They engaged in an act of prostitution, after which he then displayed a handgun and robbed her of the money he had just paid her," said Marc Limansky, spokesperson for the AACOPD.
This is like some sort of negro Manhattan Project.
Ekwonna has been charged with Armed Robbery, Robbery, Firearm Use in a Felony Crime of Violence, First Degree Assault, Second Degree Assault, two counts of Third Degree Sex Offenses, Reckless Endangerment, Handgun in a Vehicle, Handgun on a Person and Prostitution.
I guess that telavivision news headline wasn't long enough to mention all of this.
Shortly after his arrest, the MPD stated that Ekwonna's police powers had been revoked. Following his court appearance Friday afternoon, the department said his employment had been terminated.
Yeah. One would hope.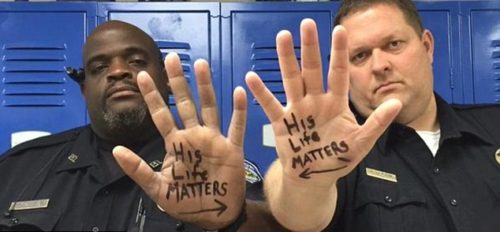 * * *
Source: Modern Heretic