Russia: Commission to Investigate "Ritual" Role in 1918 Murder of Royal Family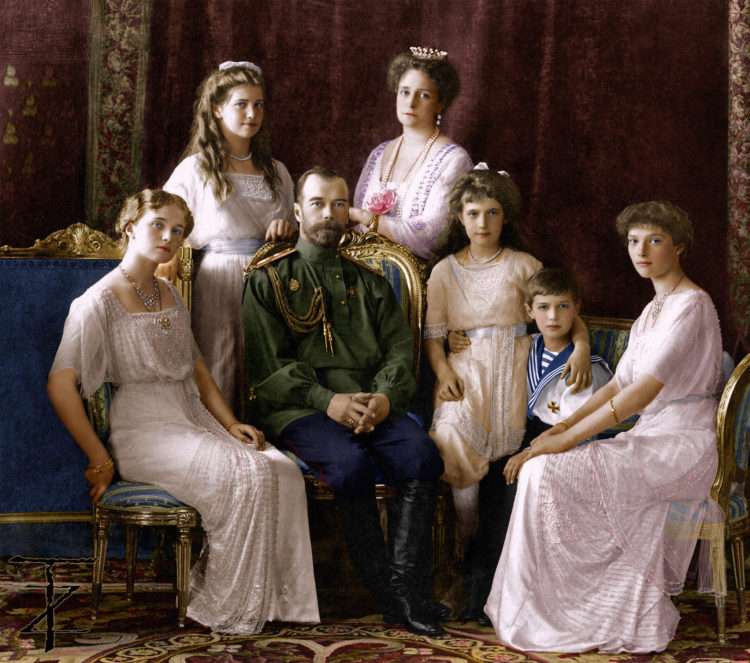 Russian Orthodox Church official says he has no doubt the 1918 slaying of Nicholas II was a 'ritual murder'
THE HEAD OF a Russian Orthodox Church panel looking into the 1918 killing of Russia's last czar and his family said it is investigating whether it was a ritual murder — a statement that has angered Jewish groups. Father Tikhon Shevkunov, the Orthodox bishop heading the panel, said after Monday's session that "a large share of the church commission members have no doubts that the murder was ritual." A representative of the Investigative Committee, Russia's top state investigative agency, also said that it will conduct its own probe into the theory. Boruch Gorin, a spokesman for the Federation of Jewish Communities, Russia's largest Jewish group, expressed a strong concern Tuesday about the claims that he described as a "throwback to the darkest ages."
Marina Molodtsova, a senior investigator for the special ministerial committee on the slaying of Nicholas II of Russia by Bolsheviks, said on Monday during a conference in Moscow that her committee will conduct "a psycho-historical examination" to find out whether the execution of the royal family was a ritual murder, Ria Novosti reported.
Throughout post-Roman European history, many have believed that Jews murdered Gentile children and others to use their blood for ritual purposes (an idea explored and critiqued in detail in the book Blood Ritual by Philip de Vier), something which Jewish groups deny.
Nicholas II, his wife, and their five children were executed by a Bolshevik firing squad on July 17, 1918, in a basement room of a merchant's house where they were held in the Ural Mountains city of Yekaterinburg. The Russian Orthodox Church made them saints in 2000. While Father Tikhon Shevkunov steered clear of singling out Jews as those responsible for the killing, Jewish groups immediately made the connection.
Shevkunov said that, according to "the most rigorous approach to the version of ritual murder, a significant part of the church commission has no doubt that this murder was ritual."
The Federation of Jewish Communities of Russia said of the investigations: "We all think of this as absolutely unacceptable."
Amid rising nationalism in Russia under President Vladimir Putin, a Russian court in 2010 ordered prosecutors to reopen an investigation into the murder of the czar and his family.
* * *
Source: Newser, Times of Israel, and National Vanguard correspondents