The Führer's English Martyr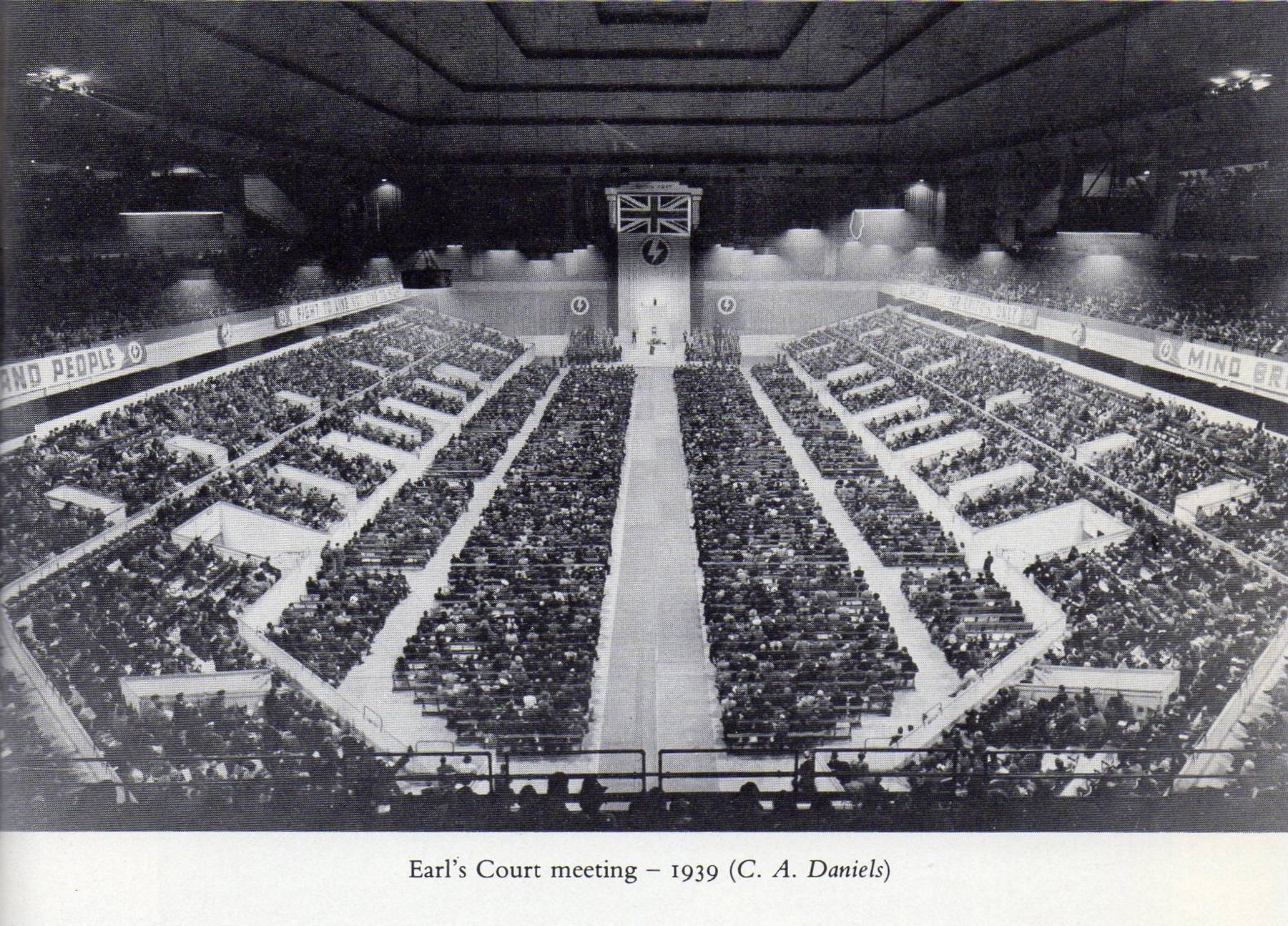 by Michael Walsh
WHEN IN A BRIGHTER day he is better known, the English-born prophet James Larratt Battersby (1907–1955) will find his name ranked with that of Gottfried Feder (German), Alfred Rosenberg (Estonian-German), William Joyce (Irish-American), John Amery (English), Cesare Santoro (Italian), and Miguel Serrano (Chilean).
James 'Jim' Larratt Battersby (1907–1955) was born into the well-to-do family who owned the hat-making firm Battersby & Co. The Stockport-based manufacturer was one of Britain's largest hat makers. Its 1,000 employees produced 12,000 hats each week and it enjoyed international trade.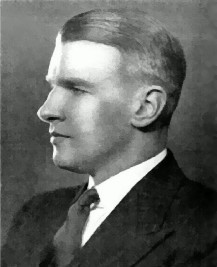 During the 1930s James Battersby's opposition to war with Germany and his evangelical adoration of Adolf Hitler would have threatened the hat-making firm's profitability.
Many of the company's retail clients would have been Jewish. The firm's profitability would be irreparably damaged by Jewish trade boycotts. Sanctions were commonly applied to any firm known to be sympathetic towards the real socialism of the Workers Reich.
It must have been hard for his parents to see their director son leave the firm. A rich and influential pillar of the social community, James had the world at his feet. Instead, Adolf Hitler's English disciple chose a life of penury and prison.
James Junior had bitter experience of England's futile wars with Germany. His father, also named James, was the last passenger to leave the torpedoed RMS Lusitania after the superliner had been used in a failed attempt to involve the US in the 1914-1918 war with Germany. During the Great War, James Battersby's brother, Edgar, was killed during the Battle of Arras. It was a battle in which Corporal Adolf Hitler had fought with distinction. Another brother, Ernest, died in Rouen.
During the turbulent 1930s Battersby joined Oswald Mosley's British Union of Fascists (BUF). An impassioned orator, he spoke at public meetings in support of Lancashire's traditional cotton industries. England's political and banking elite, the aristocracies, and Jewish profiteers were heavily investing in the Indian subcontinent's sweatshops. Battersby wanted no truck with transferring British jobs to the poorly paid slaves of India, the 'jewel in the treacherous British crown.'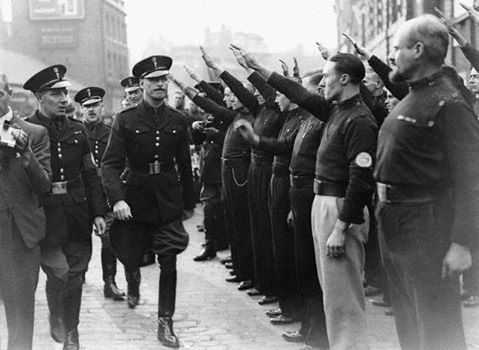 As might be expected, the dissident's 'save British jobs' public meetings were constantly disrupted by the state-protected anti-working-class Reds. Battersby argued that 'Lancashire was being sacrificed to interests that were exploiting backward peoples to choke the Western world with sweat labour goods.'
The political elite and the Reds had Fleet Street's powerful public relations lobby on their side. James Battersby, one of Britain's greatest socialists, was constantly in their sights.
James Battersby, prodigal son, writer and prophet, philosopher, and author was arrested in June 1940. The charges against the father of four were founded on the writer's pacifism and his outspoken support for National Socialist Germany. The writer was arrested under notorious Defence Regulation Act 18B.
"Let us be fair to these people who were imprisoned under 18B, and let us remember that they have never been accused of any crime; not only have they not been convicted of any crime, but they have never been accused of any crime. This should be remembered in all fairness to them," said Lord Jowett, Lord Chancellor in an address to the House of Lords, December 11, 1946.
Before being sent to the hastily improvised Latchmere House concentration camp, the Stockport-born philosopher would likely have spent a period in either HM Prisons in Liverpool or Manchester. Caged with many other pacifists and anti-war protestors, James Battersby was to later recount his experiences in his book, The Bishop Said Amen (1947). Writing of his concentration camp experiences, he wrote: "Everything possible was done to agitate, frustrate, and torment us."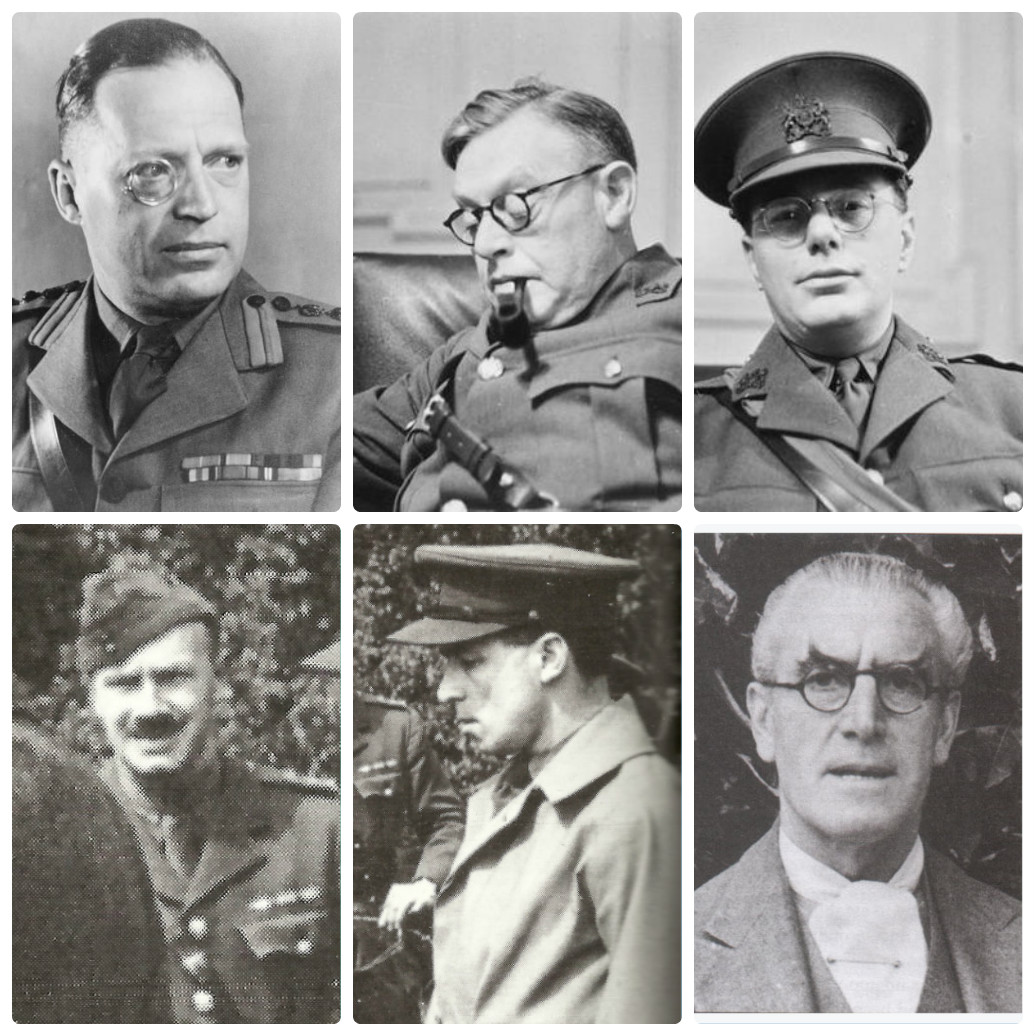 Charlie Watts, a British Union of Fascists member, recalled his fellow prisoner's experiences in the detention centre. The former Westminster St. George District Leader wrote of the starvation diet anti-war prisoners were put on and told of physical violence and threats of the prisoners being put before a firing squad 'if they caused trouble.'
Throughout Britain were situated 1,050 concentration camps — with more being located in the Dominions such as Australia and Canada. Later, both prisoners of conscience were transferred to what was commonly known as 'The Ascot Concentration Camp.' There, the two men became firm friends.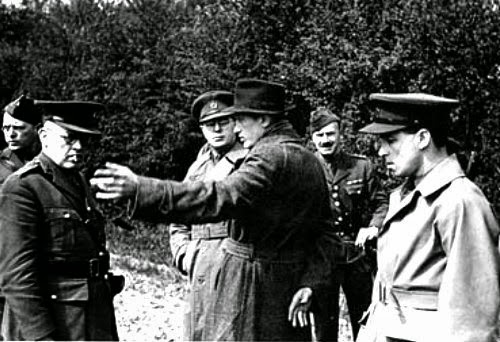 When later transferred to a camp situated on the Isle of Man, James Battersby became a close friend of fellow prisoner Captain Thomas Baker. In the captain's opinion, Adolf Hitler was the reincarnation of Christ the Saviour and services were held for the German leader. When in 1943 Battersby was released from his trials and tribulations, an offer to broadcast his views to the British nation was rejected.
Following the war, Battersby led a religious community known as The League of Christian Reformers or alternatively the Christian Herald Group. The religious order's headquarters in West Sussex was donated by a wealthy barrister who was a member of the British Union of Fascists. During the services Adolf Hitler was worshipped as the deity returned to rid the world of the Devil.
The religious order's activities incensed the Chosen Ones, the Reds, and Britain's political elite. However, the Home Secretary, Chuter Ede, refused to close the religious order down.
On December 8, 1945, a Bolshevik youth newspaper joined the Westminster chorus to rid itself of the Christian Order. During a Moscow broadcast the Communist Party members protested about "a group of people in a certain country as having set itself up to create a party to which the name of Adolf Hitler is sacred." The Bolsheviks' broadcast screamed: "This is like giving freedom to spread the germs of the plague." The Moscow-funded group complained that the Order regarded Hitler "as a divine instrument."
The religious order's activities came to an end following an 'unofficial raid.' This was commented on by Tom Driberg, Member of Parliament. (The promiscuous homosexual MP was to afterwards crow that there was no point in police arresting him for his activities with men in public toilets. Before the cell keys turned the desk sergeant would receive a call instructing him to release Driberg and his fellow perverts.)
Battersby returned to his native Stockport. Without pause he continued the struggle against the forces of darkness that had overwhelmed the Worker's Reich, Russia, and much of Europe — and that had seized power in Britain. In 1949, the legendary campaigner relocated to South Africa with the intention of erecting memorial institutes to Adolf Hitler. After his being declared an 'undesirable immigrant' James Battersby returned to England via Australia.
Hitler's martyr was arrested and charged when the tireless campaigner disrupted the 1952 annual two-minute silence at the London Cenotaph. Britain's pro-Soviet authorities used Soviet methods in a foiled attempt to have the writer sectioned under the much-abused Mental Health Act. Had his tormentors succeeded then, the dissident would have been placed in a mental institution and the keys thrown away. Battersby's pinstriped Bolshevised assailants were frustrated by his producing affidavits from three Harley Street doctors who had testified to the dissident's sanity.
Battersby represented himself at the court hearing. During the trial he said he had spoken with 'the deepest sense of responsibility to God and my fellow countrymen.' He added that for 25 years he had been a student of theology, divinity, and eschatology (the study of death, judgement, and the final destiny of the soul and of humankind). Addressing the court, the religious martyr said his words had nothing to do with any one country but were addressed to the entirety of mankind; a mankind in which Adolf Hitler was worshipped as a divine force of Nature.
Battersby, whose address was given as York Terrace, Southport, England, was remanded in custody for one week and fined £10 on a charge of 'using insulting behaviour.'
In 1955, Jim Battersby left his Southport lodgings after writing to a local newspaper. In his epistle he explained that: "My work here is complete. I follow the Führer to glory and eternity. Through the sacrifice of the Aryan martyrs, our world victory is assured. Heil Hitler."
Taking the bus or train to Liverpool 15 miles distant from Southport, the dissident strode to the Maritime City's Pier Head. There, the Führer's English martyr purchased a ticket and boarded a ferry that routinely takes passengers across the mile-wide River Mersey.
As soon as the ferry (immortalised ten years later in Gerry and the Pacemakers' hit single, "Ferry Cross the Mersey") left the quayside, the eternal vigilant plunged into the seething waters of the great river. A fitting end; for centuries the uterus-shaped River Mersey had acted as the birth canal of the European Diaspora.
When Battersby's body was pulled from the waters, Hitler's prophet was found to have been decapitated by the ship's propellers. Battersby had chosen to depart suddenly and without the prolonged agony endured by those who drown. Heil Hitler.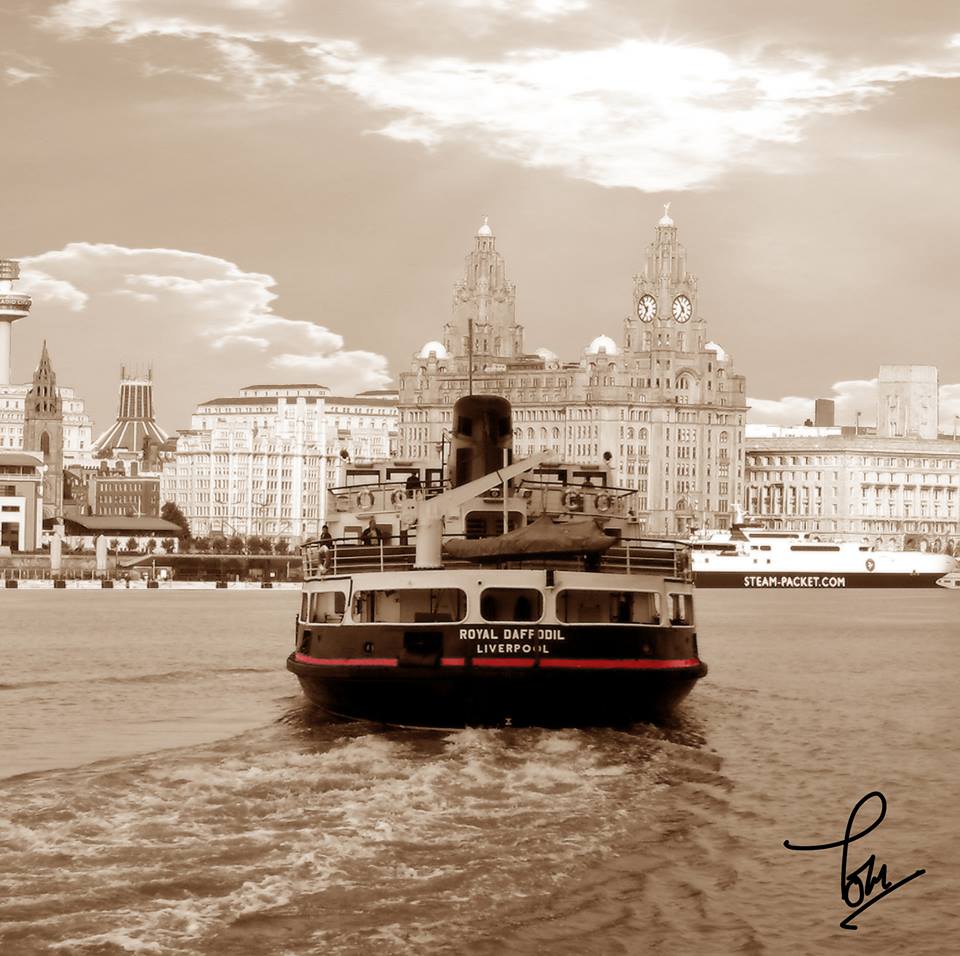 END NOTE: Is it fate or circumstances? Without at first knowing anything of his legend, I felt an affinity with James Larratt Battersby. Southport is well-known to me. I was born at the seaside resort's Lathom Road, just a few hundred metres from the martyr's lodgings. Throughout my life I would have walked the same roads. Today, the reproduction artworks that adorn my walls were purchased in Lord Street, the small town's main street. Later on in life, I visited Stockport often and, without realising its connections, was familiar with the Battersby & Co. hat-making company.
Like Battersby, I too was hounded, harassed, and sent to prison after a trial in which I too was without representation. During my term of imprisonment I was also intimidated, threatened, and terrorised by prison officers. My offence was my outspoken opposition to the British plutocracy's immigration policies. I was gaoled for prophesying the swamping of Britain by non-European immigrants. Everything has turned out just as I had foreseen.
I served the first weeks of my 6 x 4 month prison sentence in Her Majesty's Walton Prison; I visited and familiarised myself with the equally grim Victoria Strangeways Prison in Manchester.
My father worked at Cammell Lairds shipbuilders and lived in Birkenhead so I would have frequently used the same ferry as that used by Jim Battersby when he shrugged off this mortal coil. And then, having discovered an old dog-eared copy of The Holy Book of Adolf Hitler, I became instrumental in spreading his message worldwide. Yes, God certainly does act in mysterious ways.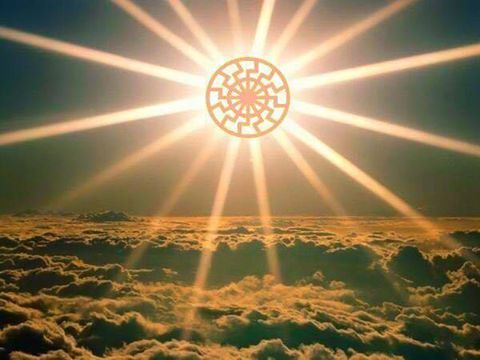 * * *
Also from the same author:
James L. Battersby, Co-Editor Mike Walsh.
HISTORY WITHOUT SPIN
New Stories and YouTube videos every day.