France: Facebook to Turn Over Data On Its Own Users if Deemed "Haters"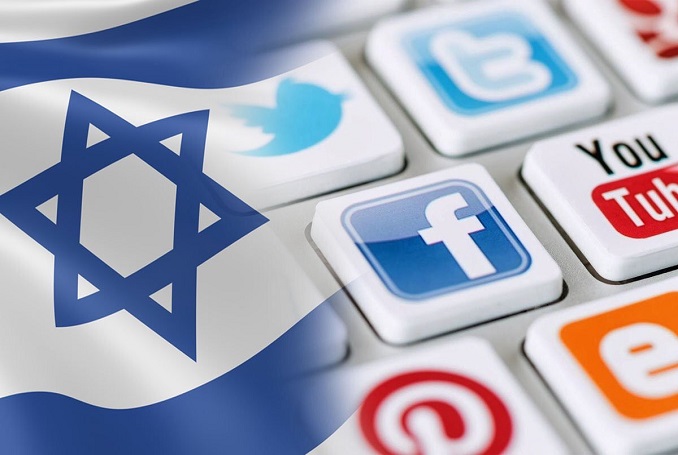 Facebook — which is run largely by Jews — now is voluntarily turning over information on its users to the police if said users merely say things deemed by Jews to be "wrongthink" or "thought crime"; as this controlled media despatch from the Reuters news service reveals.
IN A WORLD FIRST, Facebook has agreed to hand over the identification data of French users suspected of hate speech on its platform to judges, France's minister for digital affairs Cedric O said on Tuesday.
O, whose father is South Korean, is one of French President Emmanuel Macron's earliest followers, and has been influential in shaping the president's thinking on Big Tech as an advisor at the Elysee palace in the first two years of Macron's presidency.
The decision by the world's biggest social media network comes after successive meetings between Zuckerberg and Macron, who wants to take a leading role globally on the regulation of "hate speech" and the spread of "false information" online.
So far, Facebook has cooperated with French justice on matters related to terrorist attacks and violent acts by transferring the IP addresses and other identification data of suspected individuals to French judges who formally demanded it.
Following a meeting between Nick Clegg, Facebook's head of global affairs, and O last week, the social media company has extended this cooperation to "hate speech".
"This is huge news, it means that the judicial process will be able to run normally," O told Reuters in an interview. "It's really very important, they're only doing it for France."
O, who said he had been in close contact with Clegg over the last few days on the issue, said Facebook's decision was the result of an ongoing conversation between the Internet giant and the French administration.
Since his nomination as minister in March, O has made the fight against "hate speech" online a key priority through regular contacts with Facebook's top executives, including founder Mark Zuckerberg.
Facebook declined to comment.
Strong Signal
"It is a strong signal in terms of regulation," said Sonia Cisse, a counsel at law firm Linklaters, adding that it was a world first. "Hate speech is no longer considered part of freedom of speech, it's now on the same level as terrorism."
With Facebook's latest move, France is now a clear front runner in the quest to regulate big social media outlets, and other platforms might follow suit, Cisse said.
The discussions on how to best regulate tech giants began with a Zuckerberg-Macron meeting last year, followed by a report on tech regulation last month that Facebook's founder considered could be a blueprint for wider EU regulation. [Don't be fooled by their deceptive language: This is not about governments regulating tech giants — it is about Jews regulating the speech of Whites, and eventually gaining the power to jail or kill us at will, just as they did when they ran the NKVD in Russia. — Ed.]
Facebook had refrained from handing over identification data of people suspected of "hate speech" because it was not compelled to do so under U.S.-French legal conventions and because it was worried countries without an "independent judiciary" could abuse it.
France's parliament, where Macron's ruling party has a comfortable majority, is debating legislation that would give the new regulator the power to fine tech companies up to 4% of their global revenue if they don't do enough to remove "hateful content" from their network. [Jews control both sides of this "conflict" and are maneuvering to make their power grab look "legitimate," "necessary," and part of a "dialogue." — Ed.]
* * *
Source: Daily Archives