Support Anti-White Capitalism? No Thanks!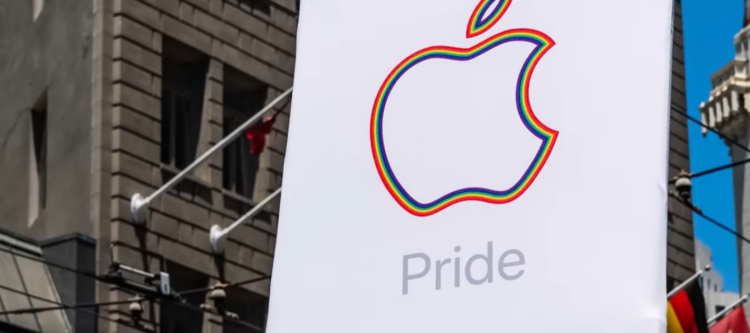 OBVIOUSLY, YOU should never support any company that displays BLM or "gay" flags or other Cultural Marxist / Jewish agenda political messages.
Is the company publicly traded? If so, definitely don't support it. It's likely owned or partly owned by Vanguard or Blackrock or one of the other Jewish financial predators. It may have slightly lower prices — until they're the only game in town, and then you'll be gouged. Probably 90% of "woke" companies are publicly traded.
Can you make the product you need instead of buying it? Obviously this isn't practical for everything, but sometimes this can save money, add beauty to your life, or be a chance to learn a productive skill. For me, I enjoy woodworking when possible and cooking my own food instead of going to restaurants. I know people that sew their own clothes or clothes for children, etc.
Can you just do without whatever you're about to buy? I estimate that probably 60% of the things the average frugal person spends money on don't really need to be purchased. It's amazing how important some things can seem at first — and then when you don't have them anymore you don't even notice. Before I was aware, I used to get expensive cable packages to watch live sports because it was something I'd done for years, but now I watch almost no sports — and I barely notice.
If a company appears to be a private business, do some digging. Who owns them? If they have a Web site but don't say anything about who owns them, then don't support them. If they were a small, independent business, they would be screaming it to anyone who would listen because everyone loves that. If they don't say so, it means they're owned by some billionaire or conglomerate.
E-commerce can be a great way to support independent businesses, but stay away from Amazon, Walmart, and the like. There are a lot of little guys out there but you have to look for them. For example, I needed to buy some lawn care stuff and found a company called Seed Ranch which had plenty of things I was looking for — but isn't supporting the Amazon cartel. I ended up not needing the item I was looking for, but I'd definitely go there in the future. There are other places like that out there for niche things that are often cheaper than Amazon if you buy enough to get free delivery. All it takes is a little time to find them. Another example, and this goes right to the heart of things because this store is in the truth-telling business: Get as much of your reading material as possible from Cosmotheist Books. They've been banned by the big bankers' credit card payment system — another sign that you should support them. But you can still send a check in the mail, or pay them using Bitcoin — and saying "I don't know how to do that" is not an excuse; it's a skill you need to learn for freeing yourself from the bankers' rotten system.
Another technique for liberating yourself from "woke" capitalism is to move to an area where housing and other costs are extremely low, and where farmers' markets and other direct access to White producers is easy. And, for God's sake, stop buying new clothes or new anything if you can avoid it. There are many, many extremely livable, high-quality, overwhelmingly White neighborhoods in the Rust Belt with extremely low home prices and taxes. In the Cambria County, Pennsylvania area, for example, it's possible to put $20,000 down on a decent home and have a house payment smaller than your electric bill. That, coupled with buying almost everything second hand, can make many opportunities and freedoms open up to you, including quitting your System job, or reducing the hours you slave for the System — and allow you to spend much more time teaching, and being with, your children.
* * *
Source: compiled from several sources including Parallel Society