Latin Message Appears in Italy: Traini Docet
Mother of murdered girl carries Luca Traini's flowers at her funeral.
WHEN WHITE PEOPLE are killed by Brown people, it's not unusual to hear their relatives call for "peace and reconciliation" and utter other platitudes straight out of the multicult bible. Often they will even explicitly attack the race-realists or anti-Islam activists who had warned in advance that such things could happen.
But the mother of Pamela Mastropietro, the 18-year-old Roman girl raped, murdered and chopped up by Nigerian drug dealers, declined to go along with the program. Instead, at her daughter's funeral, held belatedly this weekend, she chose to make a bold statement of defiance to the Multicult. Many flowers had been sent in by sympathisers but she decided to personally carry the bouquet sent by Luca Traini, the "White Rampage" shooter who became a hero to many Italians after gunning down Africans at random in the wake of Pamela's death.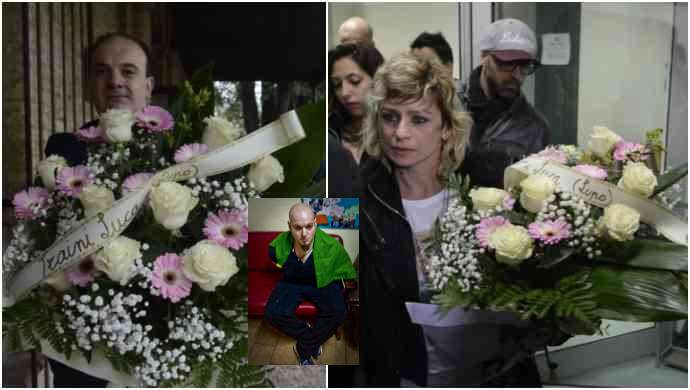 The message "Traini docet" was sprayed on the wall of the Buonconvento cemetery in Siena over the weekend. "Docet" is Latin, with the meaning "teaches", "shows", "demonstrates". The implication is that Luca Traini set an example that other Italians should aim to follow. Police are investigating.
There have been many signs of popular support for Luca Traini who shot 6 Black immigrants on a random shooting spree that appears to have been triggered by the murder and dismemberment of 18-year-old Italian girl Pamela Mastropietro. Recent reports have suggested that Pamela may have been killed in a ritual fashion and that her body parts may even have been eaten.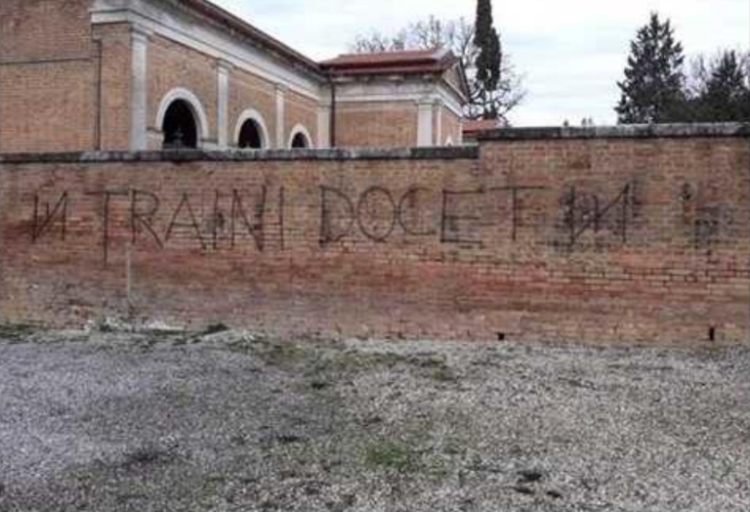 UPDATE:
More pro-Traini graffiti has appeared, this time in Todi, Umbria. It says "We respect Luca Traini". He seems to be becoming a Robin Hood-like figure, an icon of "White Revenge".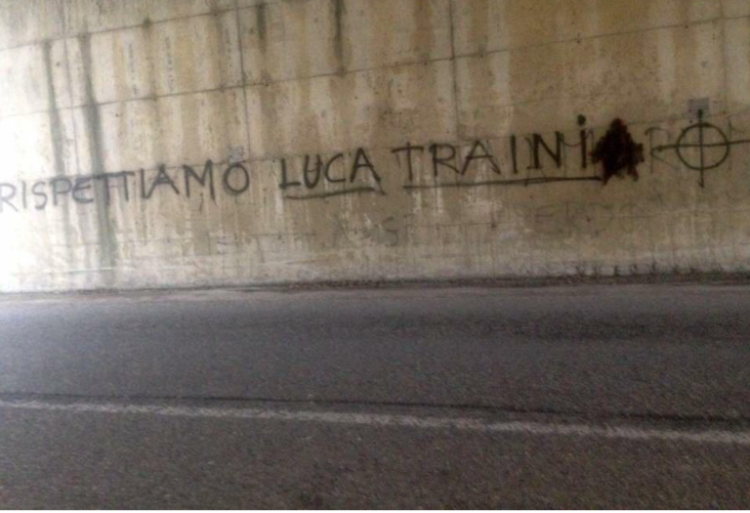 * * *
Source: Diversity Macht Frei