Hood Lives Matter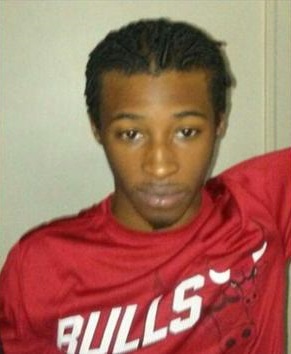 RUN. HIDE. SCREAM. DIE. We now have simple instructions for how people without color should react when the alien invader decides that our cowardly appeasement and boundless suicidal generosity must be violently punished. There's nothing to worry about, nothing at all. This is leadership. How about another million next year? The Syrian uprising is everywhere: Africa, Bangladesh, Pakistan, you name it. Well, at least everywhere that's packed with dangerous brown biological weapons. They're probably not slowly overthrowing Assad and his nerve gas barrels in Iceland. Let them in, make room, it's the right thing to do. Most of the enemygrants will keep their desire to bathe in the arterial blood of kuffirs in the realm of idle fantasy, don't worry.
In Chicago there's no need to import the armies of the moon god to pad out the amount of senseless violence. The American Negro, brought here in Jewish chains and turned loose in a fit of equality madness, continues to fail in a completely predictable fashion. These lives are important and precious. This is the end game of six thousand years of civilization: creating a rotting arena where animals from a nightmare can fully express the content of their characters via drugs, idiocy, bastardy and high velocity projectiles.
Chicago police officers fatally shot a teenage boy who they said fired a round at officers' unmarked squad car Friday night in Washington Park, authorities said.
Another valuable Black life, our most precious national resource, cut short by "racist" five-oh. This is a lynching. We need more programs, more taxes, more wailing evolutionary dead-ends on our Talmudvision. The Negro will get better tomorrow.
The boy was identified as Corsean Lewis, 17, of the 7400 block of South Wabash Avenue, according to the Cook County medical examiner's office. He died after being shot multiple times, the office determined following an autopsy Saturday.
We can safely say, without bothering to do any "fact checks," that someone named "Corsean" has never made even the smallest positive contribution to the White societies where it lurks as a pathological stranger and dangerous outsider.
The boy was standing with a group in an alley near the 5800 block of South Wabash Avenue while two officers with the department's summer mobile detail unit were responding to a call of a man with a gun about 11:10 p.m., according to a Chicago Police Department statement.
The complex and varied behavior that coalesces to form the morlock experience. Standing in an alley. Sitting in a car. Shooting guns. We hold these truths to be self-evident…
Police found a handgun at the scene and believe the person who fired the shot was killed. The officers were not hurt, Stinites said.
Get ready for that gun to become a sandwich or poetry anthology once the Jew lawyer starts playing the Negro lottery.
A male originally believed to be in his 20s was taken to Stroger Hospital, where he was pronounced dead, said Chicago Fire Department spokesman Michael Del Greco. He had not been identified.
The Negro reaches full physical maturity much faster than Whites, creating "innocent children" that are an existential danger to the future of our race and homelands.
Officers with rifles slung over their shoulders were among the scores of personnel on scene who began taping off the area and pushing pedestrians away from it.
Welcome to Chiraq, where the endless war against genetic determinism rages on.
The alley is a known spot where people hang out and sometimes partake in illicit activities, said the woman, who did not want to be identified.
Now for the best part of this article, where a 105 I.Q. fake news reporter translates the Negro-speak. "Niggas be all up in dat alley an sheeet. Dey bee trappin awt dem howses mudda fudda. Don bee sayin' I bee snitchin, milk." 
She feared that someone she knew who frequents the spot might have been hurt. She tried calling and texting the man, but he didn't respond.
Yes good sir, I do frequent the spot that, sadly, features illicit activities on occasion. I'm afraid I can't return your so-called "text messages," I was limited by small arms fire.
"You in the hood. Hood things happen," she explained. "To make a long story short, activities going on in that alley. They may be selling drugs. But they are low-key with it."
"Low-key" is definitely a phrase I would use to describe the typical "African-American" found in the Chicongo tribal warfare no-go zone. The mud monster was very quiet, introspective, circumspect, patient and concerned with the future consequences of current actions. Then it opened fire on a police car and got perforated by the return volley.
A man watching police investigate said he heard about 20 shots while he was working nearby as a night watchman for a recycling yard in the 5800 block of South State. "I'd been on (the phone) for like the last two or three hours and then just all of a sudden … I hear about 20 shots right in a row," said the man, 69, who gave a first name of Ed. "And I just stepped away from the door … but you hear it every other night."
I bee durrin dat durr-lection aw duty an sheet baww den durr bee twanty shots. Juss lake ebbry nite.
The Independent Police Review Authority is investigating the shooting. Spokeswoman Mia Sissac did not have an immediate comment.
We still don't know if the dead genetic alien was turning its life around or about to go to college or spreading the Gospel of Christ that night, but we should find out soon if there's any shekels to be wrung from these banal monkeyshines.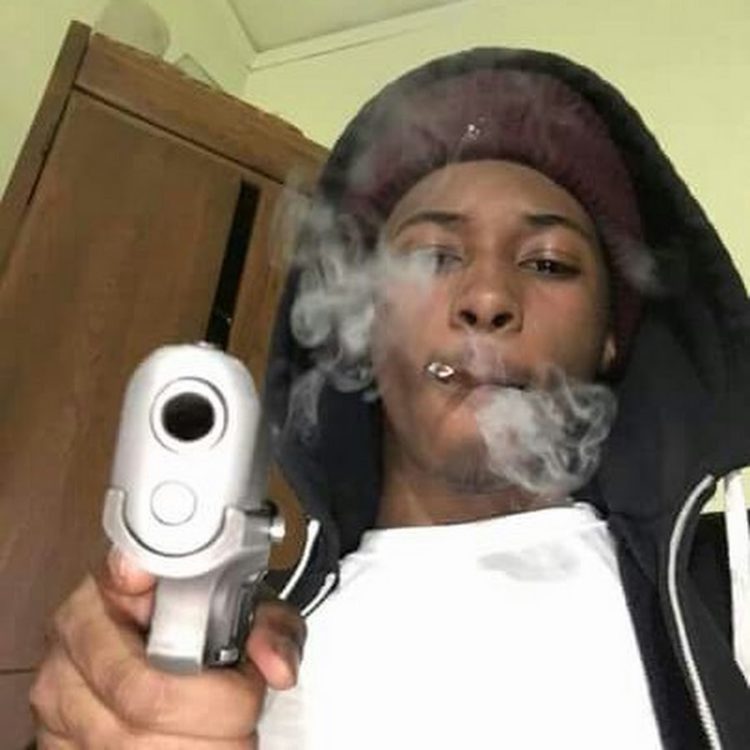 * * *
Source: Modern Heretic