Jew Who Created Thousands of Hate Hoaxes and Threats Will Not Be Extradited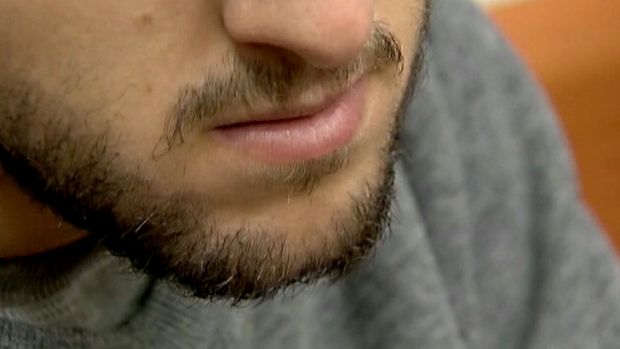 Whatcha doin', Michael Kadar?
MICHAEL KADAR almost single-handedly created the entire "Jewish community center bomb threat" hysteria that dominated the media a few months ago (except for a few copycat threats made by a deranged Black named Juan Thompson). The hysteria led to increased public funding for Jewish groups, and was used to induce yet more sympathy for the innocent, unjustly-hated Jews. Kadar is himself a Jew with dual US/Israeli citizenship. As expected, his defenders in Israel are playing the "mental illness" card and keeping him in Israel, which will make it easier for the Jewish-owned media to keep the story quiet in the United States.
Israel is refusing to extradite him to the United States. There is ample reason to extradite him:
In Florida, Kadar is charged with 15 violations of transmitting communication "containing a threat to injure" another person, and 13 violations of making a threat containing false information "to be made to kill, injure, or intimidate" another person or "damage or destroy property."

In Georgia, Kadar is accused of placing a Jan. 3 call to a police department alleging a violent emergency at a private residence in Athens, Georgia. Police responded to the scene, only to find that there was no danger.

While the complaints only charge offenses in Florida and Georgia. Investigators state in the charging documents that they have evidence that calls were made to people and organizations across the US.

According to the complaint, between Jan. 4 and Mar. 7 Kadar made 245 threatening calls to organizations around the US that targeted JCCs, other historical Jewish institutions, and Anti-Defamation League offices.

The FBI's investigation, according to the complaint, revealed that for all calls Kadar used "user accounts created at a company which provided online call "spoofing" services" to shield his true identity.

The DOJ claims that on Jan. 4 Kadar used the spoofing technology to place 31 calls to facilities throughout the US. On one call placed to the Jewish Academy of Orlando inside Roth JCC of Greater Orlando, Kadar allegedly stated that there was a "C-4 bomb" inside the academy and they did not "have any time left."

The next day, Kadar used the same spoofing technology to place 67 calls to organizations around the US. On one call placed to the Chabad South Orlando, which is a Jewish day school and preschool, Kadar said he was coming to the school in five minutes with an AR-15 rifle and two handguns to kill dozens of children.

Four days later on Jan. 9, Kadar placed 52 calls to facilities. In a call to the JCC of Orlando, Kadar claimed there was a bomb inside the center and said a detonator was in his hand and the explosive would be detonated if he saw police. He stated that shrapnel would blow people's heads off, and there was going to be a bloodbath.

On several other occasions Kadar placed dozens of similar calls to Jewish centers and other organizations, the complaint says.
Kadar is facing charges relating to thousands of hoax calls worldwide, including against airlines and police stations, according to an indictment just filed to a Tel Aviv court.
(In the video above, we see the governor of Florida jumping lively to give Jewish groups $1,000,000 of taxpayer money in the wake of the "anti-Semitic" threats that were later discovered to have been issued by Kadar. One could make a fairly solid wager, we think, that this money was not returned. And remember — Florida is only one of 50 states.)
The 18 -year-old, identified by US prosecutors as Michael Kadar, is facing accusations of making threats for financial gain alongside charges of money laundering and the attempted blackmail of Ernesto Lopez, a Delaware state senator.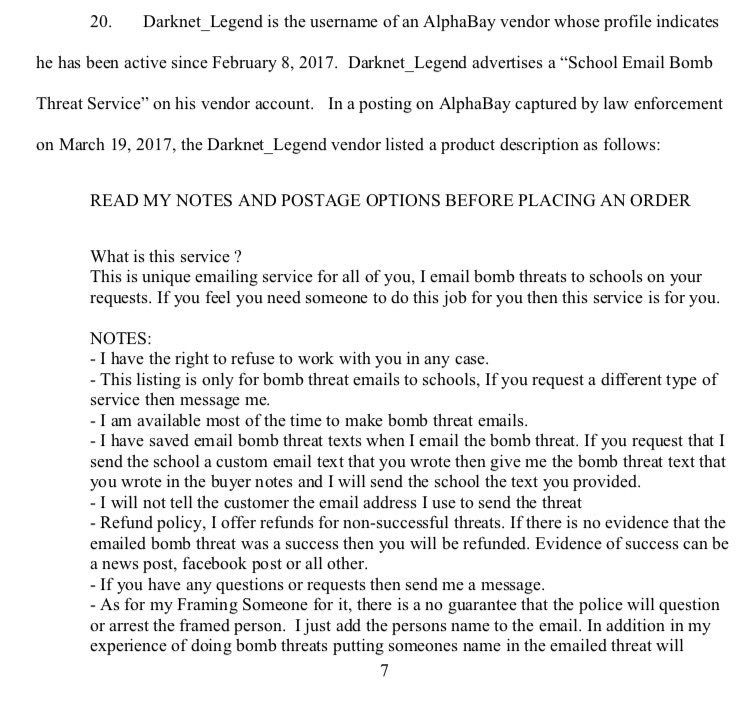 Details of the charges being faced by the teenager, a joint US-Israeli citizen who lives in the coastal city of Ashkelon, came as it emerged that Israel would probably oppose his extradition to the US, where many of the crimes were allegedly committed.
The Israeli indictment includes allegations that he made threats to about 2,000 institutions worldwide using sophisticated technology to mask his voice and IP address.
Kadar, whose name is being kept secret in the Israeli proceedings, was arrested last month in Ashkelon, after a joint investigation by Israeli and US authorities, including the FBI. We only know his name because it appears in the charges filed in US courts.
The threats against targets including Israeli diplomatic offices, schools, shopping centres, law enforcement agencies, hospitals and airlines contributed to fears of "rising antisemitism" in the US.
The indictment said that after Lopez, a Republican in the Delaware senate, criticised the wave of threats, Kadar called him to demand payment in bitcoin or face incrimination on the Internet. When Lopez did not respond, he ordered drugs online to send to the senator's house.
Kadar is separately accused of threatening to kidnap and kill the children of a former CIA and Pentagon official.
In addition to the bomb threats to Jewish centres, the indictment said Kadar made a bomb threat against an El-Al flight to Israel that sparked fighter jets to be scrambled, and threatened a Canadian airport, which required passengers to disembark in emergency slides and left six people injured.
He is also accused of threatening a Virgin flight that as a result dumped eight tons of fuel before landing, and of threatening a plane being used by the NBA's Boston Celtics.
Reports in the Israeli media have alleged Kadar took payments for some of the bomb threats from students who wanted exams postponed. He reportedly had almost $500,000 in his bitcoin account at the time of his arrest.
The indictment said he posted set fees for calls to police stations, schools or airports.
The Israeli indictment comes three days after the US Department of Justice brought 32 charges against Kadar, including conveying false information to police, cyberstalking, and making threatening calls to about 200 institutions.
An indictment filed in a Florida court on Friday accused the teenager of making threatening calls – with his voice disguised to sound like a woman – describing in graphic detail how children would be killed in US Jewish centres.
It linked Kadar to at least 245 threatening telephone calls between 4 January and 7 March 2017, many targeting Jewish community centres in the United States.
The US attorney general, Jeff Sessions, described the calls as responsible for "threats of violence [that] instilled terror in Jewish and other communities across this country." One might add that it also resulted in large monetary payments to Jewish groups, ostensibly for increasing security there.
Israeli media have reported that the country's justice ministry, which has been involved in talks with US justice officials, would probably not agree to his extradition.
His lawyer, Shira Nir, has said she intends to argue that the teenager – who it is claimed has autism and a brain tumour – should not be regarded as legally competent.
"It is unthinkable that a young man who is right in his mind with these mental skills will consider doing a fraction of what my client is charged with, and if found to be guilty of the allegations against him it is our duty as a society to above all provide him with the treatment he needs. I will ask the court for a sanction in lieu of jail time, as with every day that passes my client's mental state deteriorates further." Talk about chutzpah. A teenager running an international threat-for-hire service with the mental wherewithal to leverage it — somehow — into $500,000 hardly sounds like a candidate for the analyst's couch on the (American) taxpayer's dime, but that's what they're asking for. Since he will be tried in Israel, the names of any particularly interesting customers of his — say, like some of the same groups he threatened, perhaps — will probably never be released to the public.
Kadar's American-born mother said in an interview with Israel's Channel 2 that her son was was unable to function in school due to his brain tumour.
* * *
Source: Guardian and National Vanguard correspondents