They'll Kill You Even if You "Love" Them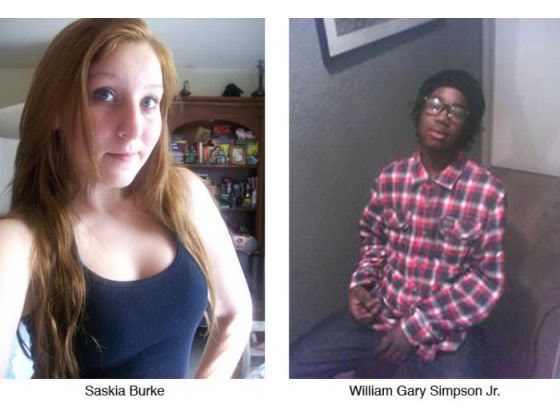 by David Sims
WHITE PEOPLE should never turn a friendly face toward Blacks, nor ever make yourself vulnerable to them by offering them your help. A young Black man named William Gary Simpson was allowed to share the home of a White family. He refused to accept a job when he was offered one. He refused to pay any rent. He became angry when he perceived that the White family valued each other more than they valued him, a stranger of another race who was receiving their charity. In his resentment, he stabbed three members of the family with a knife, wounding two men and killing the daughter, 18-year-old Saskia Burke, by stabbing her in the neck.
The same thing happens in Europe with Middle Eastern invaders. A 17-year-old Muslim male raped and murdered Maria Ladenburger, age 19. Maria's father, Dr. Clemens Ladenburger, works as lawyer for the legal director of the European Commission. Now that he has tasted its poison fruit himself, I wonder if the grieving father continues to support the immigration policies of Germany.
Appendix
MURRIETA: Prosecutors pursuing death penalty against William Gary Simpson
Prosecutors will seek the death penalty against a 19-year-old man accused in a knife attack at a Murrieta family's home that left a young woman dead and her father and boyfriend seriously injured.
William Gary Simpson Jr. has pleaded not guilty to murder and two counts of attempted murder in connection with the Dec. 20 triple stabbing. An allegation that the killing happened during the commission of a burglary makes Simpson eligible, if convicted, for the death penalty.
Saskia Burke, 18, was fatally stabbed in the Dec. 20 early-morning attack. Her father, Paul Burke, and her boyfriend, 17-year-old Connor McCormack, were critically injured in a violent struggle, police said. They have since recovered.
Prosecutors filed a notice of their intention to seek the death penalty on Thursday, court records show.
Riverside County District Attorney Paul Zellerbach made the decision last week, spokesman John Hall said. Hall said the office does not comment on its decision-making process in individual death penalty cases.
Defense attorney David Macher, of the Riverside County Capital Defender's office, declined to comment.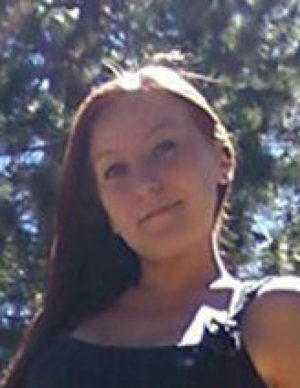 Members of the Burke family could not be reached for comment Friday.
Saskia's mother, Catherine Burke, has said that Simpson, a childhood friend of her son's, had lived with the family for several months in 2010 after his family kicked him out. But the Burkes hadn't seen him since late 2010, she said. They had asked him to move out because he wasn't paying rent or helping with food bills, court records show. She has said she believes Simpson intended to kill her entire family.
Violent Struggle
Authorities have not disclosed a possible motive in the stabbings and a judge has sealed portions of several search warrants that describe the investigation. The court records that are available, however, suggest that Simpson crept into the house in a mask and carrying a duffel bag filled with knives.
According to a Murrieta police detective's statement in support of an arrest warrant, Catherine Burke told police she awoke to a commotion early Dec. 20 and Saskia yelling, "Daddy help me" and "Oh my god, daddy." Running downstairs, she saw items flying out of the computer room and her husband on top of a table holding someone by the neck, Detective Danny Martin wrote. Connor was standing at the end of the table and Saskia was lying motionless on the floor.
During the struggle, Catherine Burke said she picked up one knife that fell to the floor and pried a second knife out of the attacker's hand, the document says. She threw the knives outside. Eventually, she got a look at the attacker, whom she recognized as Simpson, Catherine Burke said. As her husband continued to fight with him, the document states, she picked up a candle holder and struck Simpson with it.
Simpson ran away, but authorities tracked him to his mother's home in the Hesperia area in San Bernardino County, where he was arrested Dec. 23, police said. Prosecutors have said he was arrested with a bag that had a substantial amount of blood in it and knives.
'Ninja' Garb
Police recovered two knives outside the Burkes' Milkwood Lane home, as well as a sheer mask and a beanie near a pool of blood in the house, according to the detective's statement. Paul Burke later told police Simpson had worn the mask and beanie on Halloween in 2010, Martin wrote.
In an interview the day after the attack, Catherine Burke said Simpson had been dressed "like a ninja."
Police obtained several search warrants in the investigation, including one to examine a computer thumb drive found in Simpson's duffle bag. On it, they discovered a document from a knife order placed by Simpson as well as a report on a jiu jitsu class in which he had apparently participated, according to a search warrant document filed in court.
Simpson is being held without bail at the Southwest Detention Center in French Valley. He appeared in court Friday for a brief hearing, court records show. A preliminary hearing is set for June 15.
There are more than 700 inmates on the state's death row, yet only 13 have been put to death since 1978, according to the California Department of Corrections and Rehabilitation. Due to legal challenges over lethal injection protocols, the last California execution was in 2006.
* * *
Daughter of top EU official RAPED, MURDERED by Muslim Migrant
Yesterday I reported that a Muslim migrant had brutally raped and murdered a young woman in Germany who was a member of an organization that helped refugees. Today there is more. Maria Ladenburger was the daughter of a high-ranking EU official.
They are saying the Muslim migrant is 17 years old. That is a lie. If tried as an adult, he would surely get a stiffer sentence.
The dead girl's father is Dr. Clemens Ladenburger, a lawyer who works as the right hand man to the legal director of the European Commission. This is the poison fruit of the EU's pro-invasion polices. Is Maria's father still an ardent supporter of the Muslim invasion of Europe?
AN Afghan migrant has admitted the rape and murder of a medical student, who also worked voluntarily at a refugee centre.