Huff Post: Ethnic Minorities Deserve Safe Spaces Without White People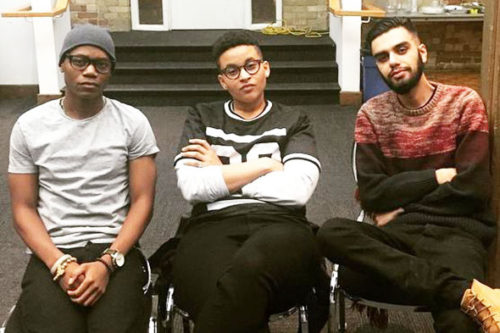 IN CANADA, Ryerson University, touted as being a school of journalism, made headlines last week when non-White students formed the "Racialized Students' Collective" on campus and then refused to allow two White students from attending one of their meetings. As one would expect, media criticism of the affair has been slight to non-existent, reinforcing the double standard that "racism" and "hate" are the exclusive province of White people. (ILLUSTRATION: Members of the "Racialized Students' Collective")
In a blog written by Aeman Ansari for the Canadian Huffington Post, we read the following:
Last week The Ryersonian reported on an incident that involved two first-year journalism students who were turned away from an event organized by Racialized Students' Collective because they are white. Since then there has been a lot of commentary on the piece and a lot of debate — a lot of the criticism is valid…
I am a person of colour and a journalist and so there are two conflicting voices inside my head. But in this case one voice, that of a person of colour, is louder and my conscience does not allow me to be impartial. I have to take a side
…However, the point to note is not that two white students were asked to leave the event, but rather that this was a safe space and that we as a newsroom, as a campus and as a society are not as knowledgeable as we should be about what these spaces mean.
It's not just important, but it's essential, for marginalized groups to have safe spaces on campus to engage with people who understand what they go through. Though this group is funded by Ryerson's student union, it works to serve a particular group and a particular purpose. Many students at Ryerson have encountered racism in their life that is impossible to forget and many are exposed to discrimination on a daily basis. This group and these sort of events allow people of colour to lay bare their experiences and to collectively combat this societal ailment. These spaces are rare places in the world not controlled by individuals who have power, who have privilege.
These spaces, which are forums where minority groups are protected from mainstream stereotypes and marginalization, are crucial to resistance of oppression and we, as a school and as a society, need to respect them…
The two students who tried to enter the RSC meeting said that they were embarrassed when they were asked to leave and that the group was being counterproductive in sectioning themselves off. Similarly, some of the comments on the piece written about these students speaks to the idea that excluding certain people from these events, this dialogue, is encouraging racial tension. Their embarrassment isn't as important as the other issues involved here.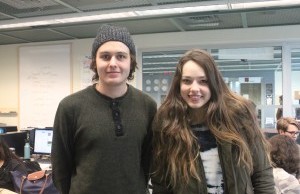 Segregation was imposed on people of colour by people of privilege, not the other way around. The very fact that individuals organizing to help each other get through social barriers and injustices are being attacked and questioned for their peaceful assembly is proof that they were right to exclude those students…
The presence of any kind of privilege puts unnecessary pressure on the people of colour to defend any anger or frustrations they have, to fear the outcome of sharing their stories. The attendees are trying to move forward by supporting each other and they should not have to defend themselves, they should not fear the consequences of raising their voices…
The West has a history of oppressing people of colour: from Africans who were enslaved and brought to the New World, to native people whose land was stolen by Europeans. This kind of oppression is still witnessed today, in the way the black community is treated in the United States, in the state of African nations trying to recover from the collapse of the previous colonial rule, and in the continuing struggles of indigenous peoples.
White people may experience occasional and unacceptable prejudice, but not racism. They do not experience the systemic racism that makes it hard for them to find jobs, housing, health care and justice in the legal system.
Racism is not personal, it is structural. Unlike the arena of mainstream media, the educational system, religious institutions and judicial systems that reinforce hurtful stereotypes, these spaces remind the oppressed that they are human, that they deserve respect.
* * *
Source: Huffington Post Canada