The Problem With Capitalism Is Capitalism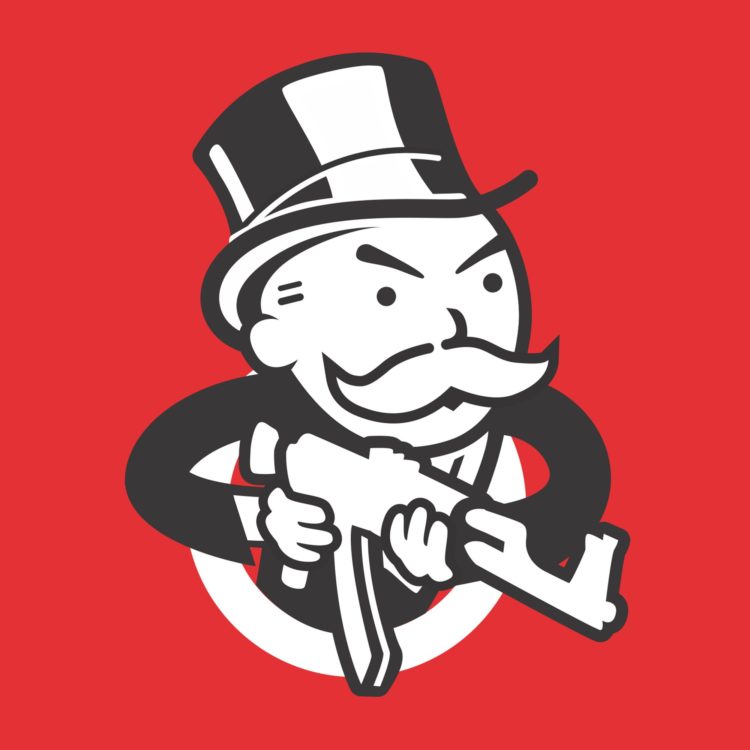 by David Sims
REGARDING the political pressure on the government of Hong Kong by landowners in the country, the libertarian (who sometimes just barely wets his toes in the waters of race realism) Stefan Molyneux asserts that "It's a political problem, so you can't blame capitalism." That's the same mistake that the Jewess Ayn Rand made in 1959 while being interviewed by fellow Jew Mike Wallace. You can, indeed, blame capitalism for that political problem.
I've described the mechanism by which capitalism brings about its own failure, its own fall from the heaven of wonderfulness into a mire of unsolvable problems. Stefan persists (just as a leftist does) with his ideological preconceptions despite reading an explanation of why the good times don't last under capitalism.
Capitalism begins well in a laissez-faire, free-market form. It continues as such for a time, during which life is good for anyone willing to exert himself to economic advantage. It lasts until some of the capitalists, usually the richest ones, discover that they have come into possession of enough wealth that they can corrupt the government and buy whatever laws they want, and, by so doing, recruit the coercive power of the state to their own purposes. When that moment comes, the capitalists never hesitate. Why not? Because all their lives they have been acting on the principle that selfishness is a virtue, and they have formed a habit of doing whatever is best for themselves during what remains of their life spans. And a human lifespan is short in relation to the march of events in history.
So a better economic system would have, as its guiding principle:
"Value more the condition of the world in which shall live all the generations of mankind who are yet unborn, than the welfare of the few generations that are presently alive."
Again, the problem with capitalism is capitalism. It isn't government that instigates the transformation of capitalism from a laissez-faire, free market system into a tyrannical bully that acts partly through corporate policy and partly through a governmental cat's paw. Rather, it is the capitalists who instigate that metamorphosis. Ayn Rand was wrong about that in 1959. Stefan is wrong about it today.
* * *
Source: Author