Outspoken Trump Security Advisor Flynn "Warm" Toward Putin and Israel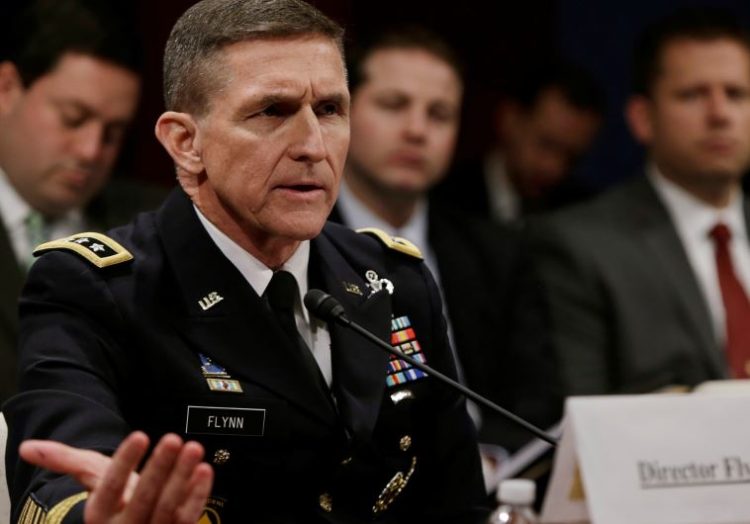 US PRESIDENT- ELECT Donald Trump named his new security advisor Thursday evening: retired General Michael Flynn. It is the latest in a string of controversial appointments, including alleged "alt-right leader" Stephen Bannon.
Flynn has been the heart of controversy for quite some time. In July, he was scrutinized for anti-Semitic tweeting. Democratic nominee Hillary Clinton had accused Russia of being behind a hack of the Democratic National Committee's files and the subsequent leak of their e-mails in order to help Trump's candidacy. Flynn wrote that "the corrupt Democratic machine will do and say anything" to get Clinton elected. "This is a new low," he said, retweeting a message that read: "Not anymore, Jews. Not anymore." He later apologized for the retweet, calling it "a mistake."
Flynn also faced criticism when he accepted a large fee to speak in Russia in honor of the anniversary of a government-controlled television network, where he was seated beside Vladimir Putin. According to The Washington Post, retired Brig. Gen. Peter B. Zwack said that "People went crazy… They thought it was so out of bounds, so unusual." Because Flynn was thought to be a "patriot" who "would never sell out his country."
Flynn was one of few military leaders to openly support Trump, and was even on Trump's short list of potential running mates. Some of Flynn's former colleagues were alarmed by his adoption of Trump's divisive campaign rhetoric — including leading chants of "Lock Her Up!" aimed at Hillary Clinton during the Republican National Convention and saying on Twitter "Fear of Muslims is RATIONAL."
Flynn was once the director of the Defense Intelligence Agency (DIA), but was insisted he was "pushed out" of that post "because of his views on radical Islam," according to The Washington Post.
Flynn's advocates say his experience battling radical Islamist militants in Iraq and Afghanistan, along with candor that has ruffled feathers in Washington more than once, makes him the kind of ally Trump needs on his national security team.
David Deptula, a retired Air Force lieutenant general who used to work with Flynn, praised his willingness to "speak truth to power and not politicize his answers."
"Mike Flynn is a straight shooter and a no-bullshit kind of guy. And that's exactly what we need in terms of senior leaders giving advice to the national leadership," Deptula said.
Flynn shares Trump's vision of warmer relations with Israel but also advocates stronger ties with Egypt, whose autocratic president, Abdel Fattah al-Sisi, ousted the Muslim Brotherhood and was the first world leader to congratulate Trump on his victory.
* * *
Source: Jerusalem Post