Who Is Behind Children's "Suicide Clubs" on Russian Social Media?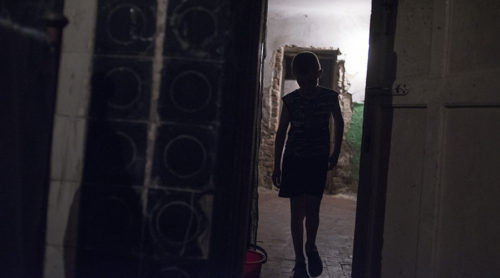 More than 130 documented deaths in one year; how many more go unheralded — who is funding these groups that are killing and demoralizing White children — and why is Russia in particular being targeted?
RUSSIA'S ombudsman for children's rights and the head of the Investigative Committee have joined forces in an effort to fight crimes against children, in particular suicide-promotion groups on the internet that target minors.
According to a report released by the Investigative Committee's website, the head of the agency, Aleksandr Bastrykin, noted during a meeting with children's rights ombudsman Anna Kuznetsova that the dire situation with the suicide rate among children was being worsened by the effect of mass media and the internet.
"The mass media are covering every suicide in detail and the internet contains entire sites and groups on social networks with detailed descriptions of various ways of taking own life. So-called suicide clubs are being created in social networks," Bastrykin said.
Ombudsman Anna Kuznetsova agreed that in order to solve the problem, all state public and social structures needed to work in cooperation.
The top Russian investigator agreed that currently there is no united body responsible for internet monitoring of child suicide prevention, but said that the Investigative Committee had previously created an inter-departmental working group to deal with the issue.
In May this year, Russian daily Novaya Gazeta released a major investigation dedicated to the so-called "death groups" in the country's most popular social network, Vkontakte. It claimed that between November 2015 and April 2016 at least 130 children committed suicide in different Russian cities and blamed this on those who maintain the social network groups, saying they had been "systematically and consistently working to step by step push the children" to death.
Russian media watchdog Roskomnadzor, together with state consumer rights agency Rospotrebnadzor, have launched probes into the report and later claimed that they had blocked the majority of open groups containing suicide-related material. Vkontakte also promised to permanently block similar closed groups and put phone numbers of psychological hotlines for teenagers on certain pages.
However, Novaya Gazeta reported that as some online groups were being blocked, even more popped up under new names.
In early June, Russian MPs drafted a bill that, once passed, would include internet posts promoting suicide into the list of ways through which a person can be pushed into such an act. Currently the law only covers actual threats, cruel treatment and regular insults to a person's dignity. The punishment for driving someone to suicide is currently up to five years in prison.
* * *
Source: RT