Rest in Peace, Joe Pryce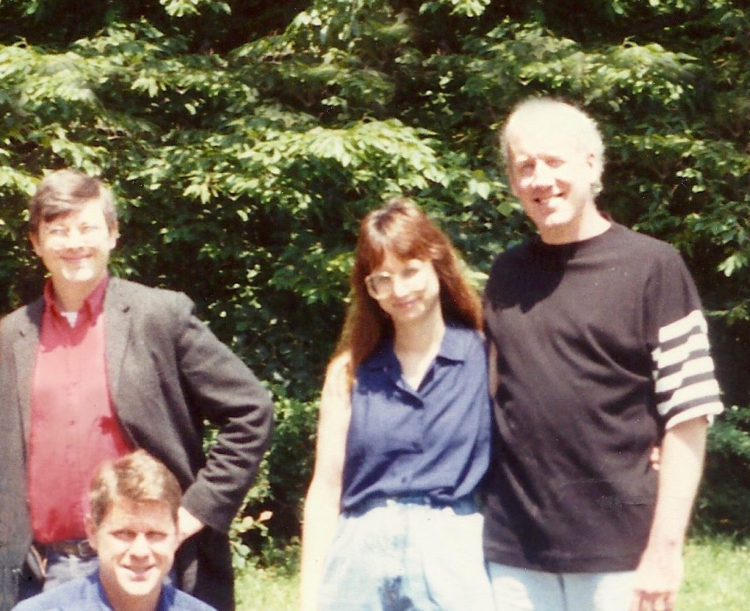 by Kevin Alfred Strom and National Vanguard staff
ONE OF THE National Alliance's most distinguished supporters and former staffers, Joseph D. Pryce, has died after a long illness.
A writer, poet, musician, and translator, he is the author of the collection of mystical poems, Mansions of Irkalla, translator of the German philosopher Klages in his Ludwig Klages: the Biocentric Worldview and his selected aphorisms, Cosmogonic Reflections.
Mr. Pryce was born in Brooklyn, New York where he studied for the Roman Catholic priesthood (Redemptorist Order), which he later abandoned for a more pagan lifestyle, and then attended Brooklyn College. His real education was through the eclectic experiences he embraced in the New York of the late 60s and early 70s — from rocking out in various venues to film noir binge watching in some of NYC's most historic theaters. In the early 70s he discovered fascism and met by accident an old German soldier, who asked him if this world they were living in was what he really wanted.
He said for himself, "I was a musician for many years and recorded several CDs, but literature has been my first love, especially poetry." At the time of his death, Mr. Pryce lived in Charlotte, North Carolina with his beloved wife, Patti, 30,000 books, and his dog and cat. Besides his wife, Mr. Pryce leaves behind his daughter Jennifer Faustine, son-in-law, Chris, and his grandchildren, Peyton and Avery.
Though every inch a realist, Joe Pryce had an essentially mystic, Cosmotheist view of our race and its leaders' place in the history of the Universe. Once, when warning against even the slightest incursion of Middle Eastern religiosity into National Alliance publications, he remarked, "Klages and Hitler had all the answers at their finger-tips: Why stray from the true prophets?"
During his last days in the hospital, the doctors asked him if he would like to speak with a priest. Joe's response was typically spirited: "Do not bring any religious person into the room!"
In 1992 he volunteered to live on The Land with Dr. Pierce and others and did so for several months, and helped to expand the National Vanguard Books catalogue to nearly twice its previous size, making new selections and helping Dr. Pierce write the copy for the book descriptions (which were quite an education in themselves).
Joe Pryce is best known among National Alliance members for his stunningly beautiful music album, Call of the Blood, an incomparable and poetic expression of the Aryan spirit, done in an art-rock style. Joe had told Kevin Strom in recent years that he one day wanted to create a folk music album of new racialist songs, which he described with a smile as "something along the lines of Alfred Rosenberg with a guitar." Sadly, he was never able to complete that project.
When Dr. Revilo Oliver died in 1994, Joe stepped in and wrote a series of articles that ran for several years in George Dietz's Liberty Bell magazine, which had formerly been Dr. Oliver's main venue. We hope to republish some of those works here on National Vanguard in the near future.
Joe's final request to us was that his ashes be scattered atop Pierce Point, the highest summit of The Land. He wanted to rest, he said, on lands of his own people. That will be done. Our race has lost a valiant soul and a true artist who will never be forgotten.