US Postal Service Running "Covert Operations Program" Monitoring Americans' Social Media Posts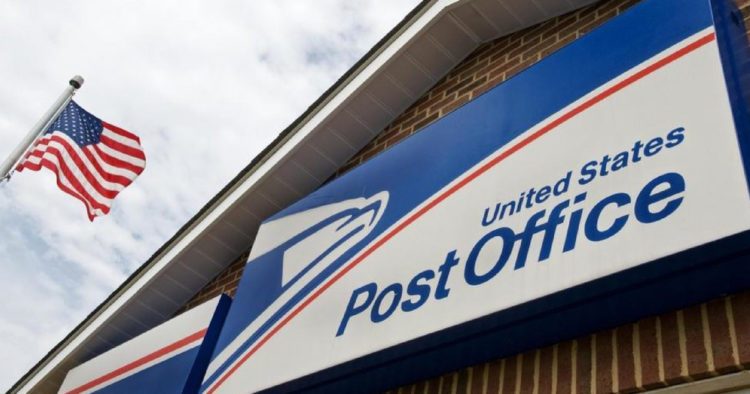 THE LAW enforcement arm of the US Postal Service has been quietly running a program that tracks and collects Americans' social media posts, including those about planned protests, according to a document obtained by Yahoo News.
The details of the surveillance effort, known as iCOP, or Internet Covert Operations Program, have not previously been made public. The work involves having analysts trawl through social media sites to look for what the document describes as "inflammatory" postings and then sharing that information across government agencies.
"Analysts with the United States Postal Inspection Service (USPIS) Internet Covert Operations Program (iCOP) monitored significant activity regarding planned protests occurring internationally and domestically on March 20, 2021," says the March 16 government bulletin, marked as "law enforcement sensitive" and distributed through the Department of Homeland Security's "fusion centers."
"Locations and times have been identified for these protests, which are being distributed online across multiple social media platforms, to include right-wing leaning Parler and Telegram accounts."
A number of groups were expected to gather in cities around the globe on March 20 as part of a "World Wide Rally for Freedom and Democracy," to protest everything from lockdown measures to 5G. "Parler users have commented about their intent to use the rallies to engage in violence. Image 3 on the right is a screenshot from Parler indicating two users discussing the event as an opportunity to engage in a 'fight' and to 'do serious damage,'" says the bulletin.
"No intelligence is available to suggest the legitimacy of these threats," it adds.
The bulletin includes screenshots of posts about the protests from Facebook, Parler, Telegram and other social media sites. Individuals mentioned by name include one alleged Proud Boy and several others whose identifying details were included but whose posts did not appear to contain anything threatening.
"iCOP analysts are currently monitoring these social media channels for any potential threats stemming from the scheduled protests and will disseminate intelligence updates as needed," the bulletin says.
The government's monitoring of Americans' social media is the subject of ongoing debate inside and outside government, particularly in recent months, following "a rise in domestic unrest." [Read: Black and other anti-White rioters will get a pass, while any White resistance, or even the most innocent discussion of possible White resistance to this organized violence, will receive intense law enforcement scrutiny and likely prosecution. — Ed.] While posts on platforms such as Facebook and Parler have allowed law enforcement to track down and arrest "rioters who assaulted the Capitol on Jan. 6," [sic] such data collection has also sparked concerns about the government surveilling peaceful protesters or those engaged in protected First Amendment activities.
The US Postal Inspection Service did not respond to specific questions sent by Yahoo News about iCOP, but provided a general statement on its authorities.
"The Internet Covert Operations Program is a function within the US Postal Inspection Service, which assesses threats to Postal Service employees and its infrastructure by monitoring publicly available open source information," the statement said.
"Additionally, the Inspection Service collaborates with federal, state, and local law enforcement agencies to proactively identify and assess potential threats to the Postal Service, its employees and customers, and its overall mail processing and transportation network. In order to preserve operational effectiveness, the US Postal Inspection Service does not discuss its protocols, investigative methods, or tools."
The Postal Service isn't the only part of government expanding its monitoring of social media. In a background call with reporters last month, DHS officials spoke about that department's involvement in monitoring social media for domestic terrorism threats. "We know that this threat is fueled mainly by false narratives, conspiracy theories and extremist rhetoric read through social media and other online platforms," one of the officials said. "And that's why we're kicking off engagement directly with social media companies."
DHS is coordinating with "civil rights and civil liberties colleagues, as well as our private colleagues, to ensure that everything we're doing is being done responsibly and in line with civil rights and civil liberties and individual privacy," the official added. [Read: We are totally politicized and directly guided by Jewish and leftist groups, who decide for us who is to be targeted for investigation and prosecution — and who is to be left alone no matter what crimes they have committed. — Ed.]
Geoffrey Stone, a University of Chicago professor, questioned why the post office would be tasked with something like identifying violent protests two months after the Jan. 6 attack, which would appear to have little or nothing to do with the post office's role in delivering mail. "I just don't think the Postal Service has the degree of sophistication that you would want if you were dealing with national security issues of this sort," he said.
"That part is puzzling," he added. "There are so many other federal agencies that could do this, I don't understand why the post office would be doing it. There is no need for the post office to do it — you've got FBI, Homeland Security and so on, so I don't know why the post office is doing this."
[One wonders, of course, how many other agencies, with little or no justification relating to their actual mission, are using their millions of taxpayer dollars spying on us with the goal of suppressing dissent and resistance to White dispossession and genocide. — Ed.]
* * *
Source: Yahoo News via Institute for Historical Review and National Vanguard correspondents