Valuable Resource: The Revilo P. Oliver Papers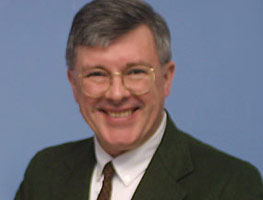 The Revilo P. Oliver Papers
The Alphabetical Files
by Kevin Alfred Strom (pictured)
ONE OF THE MOST EXCITING recent additions to our literary and cultural heritage, which will also contribute to an increased historical understanding of racial-nationalism and of American politics generally, is the new Papers of Revilo P. Oliver adjunct to revilo-oliver.com. It is from these archives that the recently discovered letter on Zionism by former Vice President Spiro Agnew was rescued.
Due to a tragic theft aided and abetted by the FBI's "Joint Terrorism Task Force," only about half of Dr. Oliver's alphabetical correspondence files are available. This file constitutes the initial release of Dr. Oliver's alphabetical archive, comprising the folders which held only pre-1976 correspondence. The full surviving alphabetical archive will be released publicly in the year 2020.
I am gradually converting all of the existing Revilo P. Oliver site documents to a database-driven format so that new features, functionality, and content can easily be added in the future. So far, I have added all of the existing articles and recordings through 1984 and will be adding much more in the near future. (By the way, the cursive 'R' in the site's new icon is a scan of Dr. Oliver's own signature initial.)
All of the newly-posted articles can be searched for keywords or text strings using the search box on the new Revilo Oliver main page. Eventually, every article will be searchable there. If you need to access the old html site, it's still available and will remain so.
If this or my other work has benefited you, please consider making a donation. Since the inception of the government's efforts to destroy and imprison me, my ability to support myself and my family has been greatly reduced.
Download the entire Papers of Revilo Oliver archive as a zip file (218 MB)
Browse the archive by visiting http://revilo-oliver.com/papers .