Psychologist: Most Whites Are Disgusted by Interracial Couples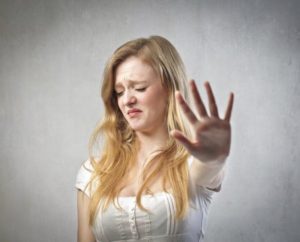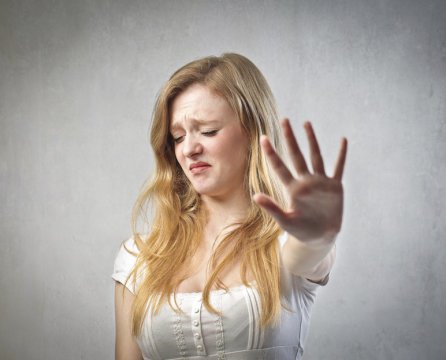 Revulsion at the very sight of racial mixing exists on a subconscious, instinctual level.
NEXT YEAR marks the 50th anniversary of the Supreme Court decision which ruled that state bans on interracial marriage were "unconstitutional." While the ruling in Loving v. Virginia (1967) was controversial at the time — in 1958 just 4 per cent. of Americans approved of marriages between Whites and non-Whites — today polls indicate that most Americans (87 per cent.) accept interracial marriage.
Yet is that acceptance real — or pretended? Are people being socially pressured to go against what they really feel?
Social psychologist Allison Skinner states in a recent article that, despite the polls, there is an underlying bias against interracial couples — something not captured by self-reported polls. She states: "To test this, my colleague Caitlin Hudac and I designed a series of studies to examine how people really feel about interracial relationships."
Report from Allison Skinner
Through the early 20th century, many Americans reacted to the idea of interracial marriage with revulsion. For example, Abigail Adams reportedly said that 'disgust and horror' filled her mind when she saw dark-skinned Othello touch pale-skinned Desdemona in the theatrical production of Othello.
Yet even though attitudes have supposedly changed, contemporary commentary on interracial marriage will still refer to a 'gag reflex' that some people continue to feel — as the Washington Post's Richard Cohen noted a few years ago.
This feeling — disgust — is the one we decided to zero in on.
First we asked a predominately white sample of college students to report how disgusted they feel by interracial relationships between blacks and whites. We also had the participants tell us how accepting they were of interracial relationships between blacks and whites.
Consistent with polling data, we found that participants claimed to be largely accepting of interracial relationships. We also found that disgust and acceptance were highly correlated; the less accepting people were of interracial relationships, the more disgusted they were by them.
The problem with asking people to report on their own attitudes about sensitive topics like race and gender, however, is that people are often either unaware of their own biases or unwilling to report them. For example, although most white Americans self-report little to no racial bias against black people, they've been shown to possess robust implicit, or nonconscious, biases.
To get around this problem, we conducted a second study in which we measured participants' brain activity — not their own reports. Using an electroencephalogram (EEG), which measures electrical activity in the brain, we recorded the brain waves of a predominately white sample of college students while they viewed 100 images of black-white interracial couples and an equal number of same-race couples (black and white).
We wanted to see what would happen in an area of the brain known as the insula, which has been shown to become activated when people feel disgust. In other words, would the insula of participants light up when viewing interracial couples?
We found exactly that: Overall, participants showed a heightened level of activation in the insula when looking at interracial couples relative to looking at same-race couples.
Although the insula is not exclusively linked to disgust, taken with the results of our first study these findings suggest that people do tend to be more likely to experience disgust when viewing interracial couples.
* * *
Source: read the original article at The Conversation
* * *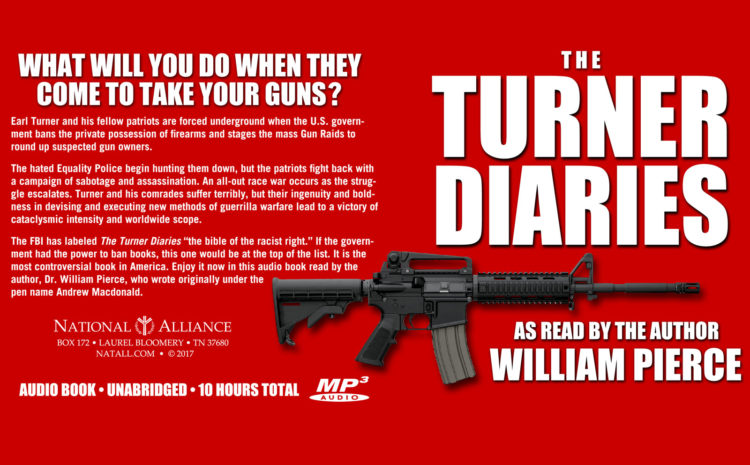 Listen: Turner Diaries commercial
OUR NEW, remastered audio book edition of The Turner Diaries read by the author, Dr. William Pierce is now available. You can get your copy now — the CDs are are shipping as soon as orders come in.
The original recordings, made by Dr. Pierce and Kevin Strom on reel-to-reel tape in 1995, had been digitized in the early 2000s, but that digitization process was primitive compared to what we are capable of today; we have remastered this important work using the latest software — and we did it the careful, slow, difficult, craftsman-like way — the way Dr. Pierce would have wanted it.
We are proud to offer you the result, which can be ordered online via http://natall.com/td or by postal mail from National Alliance, Box 172, Laurel Bloomery TN 37680 USA. The fidelity of the disc is excellent: On a good speaker system, it sounds as if Dr. Pierce is with you, reading his book to you personally. There is nothing quite like hearing the man who created The Turner Diaries read it to you himself. And, by purchasing this mp3-CD, you will be supporting the important work of the National Alliance.
Listen: Turner Diaries commercial
* * *