The People's Commissar of Health Equality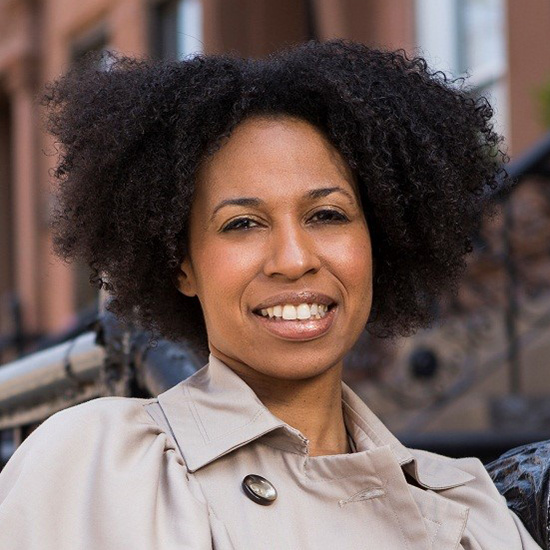 by David Sims
APPARENTLY, the anti-White communists have also penetrated the medical profession in a big way.
Recently, the American Medical Association sponsored a panel discussion in which Dr. Aletha Maybank (who is Black and is shown in the image above) made the ridiculous assertion that "racism" causes a number of diseases.
Dr. Maybank is the current — and first, ever — "chief health equity officer," whatever that is, for the American Medical Association. Her degree string seems to be "M.D., M.P.H.," which means "medical doctor and master of public health."
Dr. Maybank has a background in pediatrics. She's a founding board member of the Artemis Medical Society, an organization created in 2012 to support Black female medical doctors. In some way; I'm not sure how. Or why they'd need "support."
Her job as AMA chief equity officer is to "work to embed health equity across the organization so that health equity becomes part of the practice, process, action, innovation, and organizational performance and outcomes" and to build "organizational capacity to elevate the importance of and to sustain the AMA's health equity efforts," according to an AMA press release. [Chief "equity officer" seems to imply a whole staff of "equity officers" infesting facilities across the country. I wonder: Who are they bossing? Who wins and who loses when they issue their commands? And who ultimately pays their salaries? — Ed.]
If you think that that job description sounds political in a communist kind of way, you're probably right.
The trouble with the idea of "health equity" is that it contains the false assumption that unequal health outcomes are the result of "structural racism" in medical institutions, when, in fact, the inequality of those outcomes is the result of broad differences in the behavior, and sometimes in the biology, of different racial groups.
For example, Blacks in US cities have had a higher than average per capita incidence of COVID-19 infections. The "fake news" that the leftists are vending is that the higher risk of Blacks is due to some failure of the country's public health care system. In reality, the elevated COVID-19 infection rate for Blacks came about mainly because of Black behavior.
Blacks have (much) higher per capita infection rates, as compared with Whites, for syphilis, gonorrhea, HIV, and other diseases, too, because of their prevalent behavior, and not because the health care system lacks "racial equity."
In other words, Dr. Maybank's position is a bogus one from a medical or scientific standpoint. It exists purely for political reasons. The sort of political reasons that communists have.
* * *
Source: Author