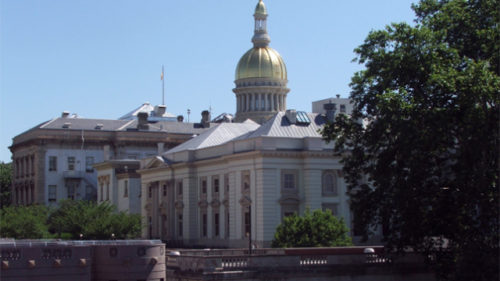 High Court says illegal practice must stop; Jews have stolen over $10 million; small grant to Princeton Theological Seminary was "cover" for Jewish theft.
A COURT has ruled that New Jersey cannot give $11 million in grants to two religious schools. (ILLUSTRATION: New Jersey Statehouse — Trenton, NJ)
The state appeals court ruled Thursday that the $10.6 million grant to Beth Medrash Govoha yeshiva in Lakewood and $645,323 to the Princeton Theological Seminary are unconstitutional.
The $10.6 million to Beth Medrash Govoha was granted for a library, research center and new academic space in an existing building. Princeton Theological Seminary was granted the money to upgrade library information technology and . . . → Read More: New Jersey: Jews Have Been Funneling Public Money to Jewish Schools