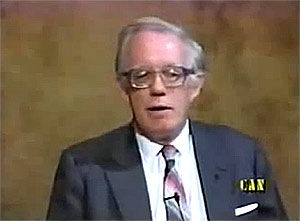 by Dr. William L. Pierce (pictured)
THINGS ARE beginning to move faster now, as our larger National Office staff gears up for several new projects. The importance of this increased pace lies not just in the new projects themselves, but in its portents for the future growth of the Alliance.
In years past we often had to run as fast as we could just to stay in the same place. That was because people joined expecting dramatic results immediately, quickly became impatient with the slow pace of progress, and quit. We were lucky if we recruited enough new members each month to replace the ones who dropped out.
Then we changed our strategy. We stopped trying to maintain the interest of a relatively large number of lukewarm members and subscribers and concentrated instead on reaching a . . . → Read More: Initial Successes and Recruiting Cadres