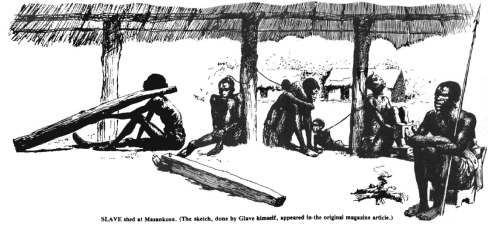 Slavery and cannibalism are traditional in Black Africa.
by Dr. William L. Pierce
ONE OF THE PRINCIPAL ELEMENTS in the mythology of racial equality being propagated by the mass media, the schools, the churches, and numerous governmental agencies in America today is that of White responsibility for the Negro's servile status in the past. According to the mythmakers it was the White man's greed for the Black man's labor which brought about the institution of Black slavery.
Prior to White encroachments into Africa south of the Sahara, beginning around the start of the 16th century, so the myth goes, Black Africans lived in a state of rustic innocence in their thatched huts, happily busying themselves with . . . → Read More: The Roots of Black Slavery