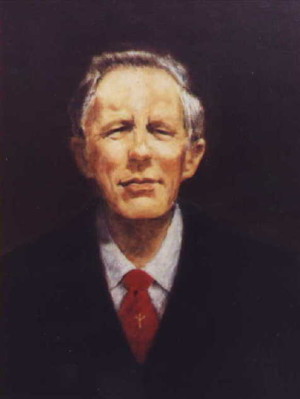 by Dr. William L. Pierce (pictured, oil portrait by Will Williams)
WHITE AMERICANS — MEMBERS of that great, dispossessed majority — are increasingly suffering from the effects of a widespread program of "reverse discrimination," in which they are refused employment or promotion or housing or small-business loans because they are not members of some officially sanctioned racial minority.
The White reaction to this anti-White favoritism has been weak and disorganized, at least in part because of a failure to understand the source of the problem. The White tendency is to regard the Black community as organized and monolithic and to place the blame for reverse discrimination entirely on Black-bloc political pressure.
Toms and Nationalists
In reality, things . . . → Read More: Blacks, Jews, and Reverse Discrimination