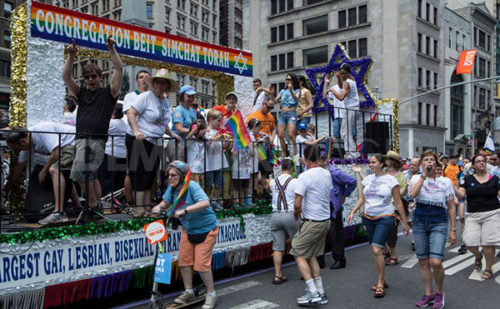 ALL OFFICIAL Jewish groups and organizations in America have welcomed the Supreme Court's ruling that homosexual marriage is legal throughout the country — but these same Jewish organizations also all back Israel, which has outlawed homosexual marriage completely.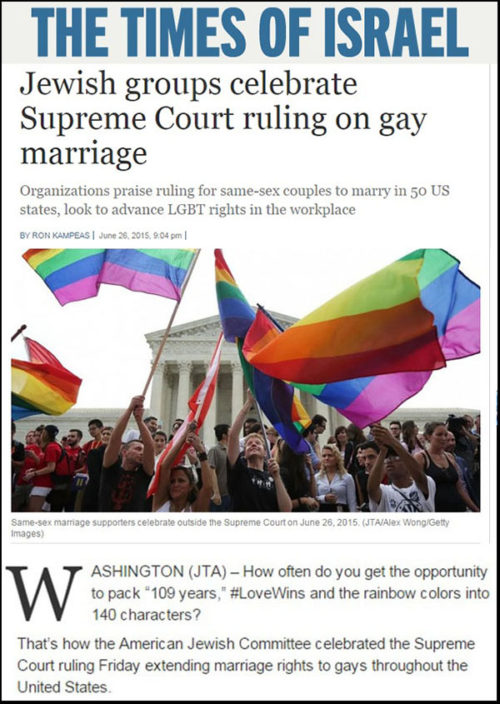 According to an article in the Times of Israel, the American Jewish Committee (AJC) celebrated the recent Supreme Court ruling extending marriage rights to homosexuals throughout the United States with a Twitter message which read:
"For 109 years AJC has stood for liberty and human rights. Today is a happy day for that proud tradition ?#LoveWins." It was punctuated with a heart emoticon splashed orange, yellow, green blue and purple — the colors appropriated by the homosexual lobby.
The Times of Israel continued:
The contrast between an organization founded at . . . → Read More: Jews Promote Homosexual Marriage in America but Outlaw it in Israel