b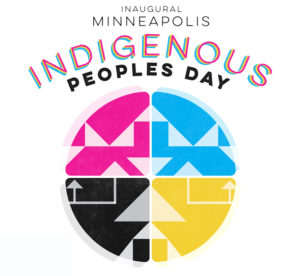 y Andrew Hamilton
COLUMBUS DAY out, "Indigenous Peoples" Day in (1:54) the "news" announced yesterday. And it was news to me.
A local television station informed viewers that St. Paul, Minnesota has begun formally celebrating "Indigenous Peoples Day" instead of Columbus Day; Minneapolis began doing so last year. Minnesota (the state) does not officially recognize Columbus Day, "permitting" municipalities (with no vote by the residents, of course) to celebrate either Columbus Day or Indigenous Peoples Day — for now.
The state of South Dakota officially celebrates "Native American Day" instead of Columbus Day, as does California, a very large and politically influential non-white state.
Everyone knows where this is headed. It is a foregone conclusion: Columbus Day out, "Indigenous Peoples Day," or some variant thereof, in. Whatever name the new day eventually assumes, the switch . . . → Read More: Columbus Day Out, "Indigenous Peoples" Day In