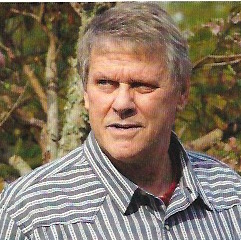 by William White Williams (pictured)
I PROPOSE National Vanguard readers take the lead in a campaign to boycott companies that take a stand against White racial loyalists, starting with these companies that match donations made by their employees to the anti-White Southern Poverty Law Center.
Do you still have your money on deposit with Bank of America, White man? Do you choose Sherwin Williams products when you paint your house? Do you cheer for the Green Bay Packers?
Check out this list and decide where your loyalties are.
http://www.splcenter.org/get-involved/o … e-matching
Employer Matching | Southern Poverty Law Center
3M Corporation – Volunteer
AECOM
Agron Inc.
Alexander & Baldwin Foundation Volunteer
Allina Health System/Volunteer
Ashland Dollars (Volunteer)
Bank of America Volunteer
Best Buy Co.,Tag Team -Volunteer
Bingham McCutchen LLP
Boeing Company Volunteer
C&S Wholesale Grocers-Volunteer
CSX Corp. Volunteer
Cattettsburg Refining LLC
CenturyLink, Inc. (Volunteer)
City National Bank(Volunteer)
City National Bank-Los Angeles County (Dollar for . . . → Read More: Who to Boycott