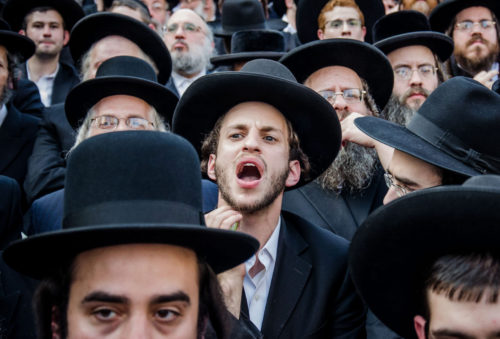 More confirmation that Jews are a mixed race, part European and part Middle Eastern; what the article does not state is the effect of 30 generations of selective breeding on the unique and intense "us versus them" Jewish mentality.
ALL OF THE Ashkenazi Jews alive today can trace their roots to a group of about 330 people who lived 600 to 800 years ago.
So says a new study in the journal Nature Communications. An international team of scientists sequenced the complete genomes of 128 healthy Ashkenazi Jews and compared each of those sequences with the others, as well as with with the DNA of 26 Flemish people from Belgium. Their analysis allowed them to trace the genetic roots of this population to a founding group in the Middle Ages.
"Ashkenaz" . . . → Read More: DNA Ties Ashkenazi Jews to Group of Just 330 People from Middle Ages