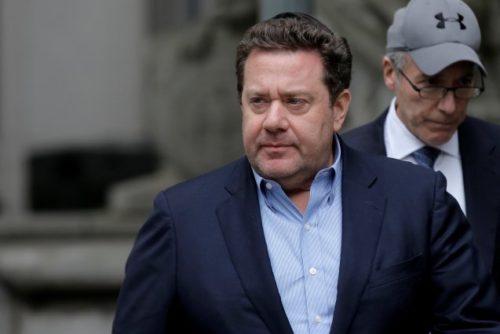 Billions of dollars went into assets "so esoteric" that investors had to "trust the fund managers" to tell them what they were worth.
PLATINUM PARTNERS, the hedge fund at the center of an alleged New York City municipal union kickback scandal, has a history that's sordid even for Wall Street — with alleged ties to one of the largest Ponzi schemes in history, and a confusing trail of documents that raise more questions than answers, The Post has learned. (ILLUSTRATION: Murray Huberfeld, founder of Platinum Partners.)
Murray Huberfeld and Mark Nordlicht, two top executives of the $1.3 billion fund, allegedly enlisted other hedgies and their wives to invest in a feeder fund for Scott Rothstein, a trustee lawsuit claimed.
Rothstein was convicted . . . → Read More: "Trust Me": Massive Hedge Fund Ponzi Scheme is Jewish Through and Through