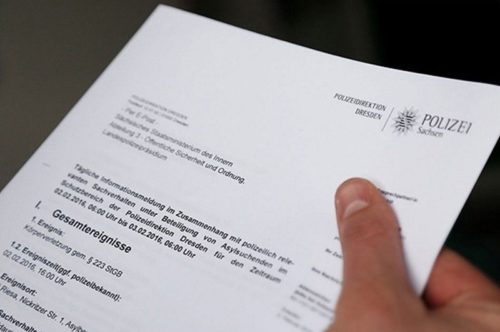 NON-WHITE invaders in Germany are responsible for in excess of 6,000 "incidents" — most of them criminal — to  which police are called out every day, according to an extrapolation of figures secretly compiled by the authorities in the state of Saxony.
According to a report in the Sächsische Zeitung, the German police in that state are keeping a record of all the incidents — in secret — and deliberately not releasing the figures to the press or the public.
The report, leaked to the newspaper by a whistle-blower in the police, revealed that non-White invaders posing as "refugees" are responsible for around 400 crimes per day in the state of Saxony alone.
If . . . → Read More: Europe: 6,000 Invader "Incidents" Per Day