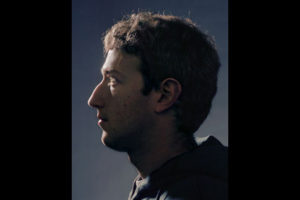 FACEBOOK announced Monday that it will use the AMOS-6 communications satellite, manufactured by Israel Aerospace Industries Ltd. (IAI) (TASE: ARSP.B1), to provide Internet access to Sub-Saharan African nations as part of its internet.org project.
Facebook partnered with French satellite provider Eutelsat, which is cooperating with Israeli company Spacecom Satellite Communications Ltd. (TASE:SCC) owned by Shaul Elovitch for the operation of AMOS-6, expected to be launched in August 2016. Spacecom is expected to earn $95 million from the deal.
The US social media giant plans to provide Internet access to 14 African nations using the satellite. "I'm excited to announce our first project to deliver Internet from space," wrote CEO Mark Zuckerberg (pictured) on his Facebook page.
"Over the last year Facebook has been exploring ways to use aircraft and satellites to . . . → Read More: Israeli "Facebook Satellite" to Beam Internet to Sub-Saharan Africa