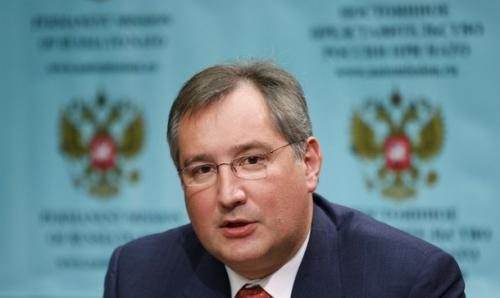 Rodina was founded by the current Deputy PM of Russia, Dmitry Rogozin (pictured)
BULGARIAN NATIONALIST party Ataka seems to have a key role in the International Russian Conservative forum held March 22 in St Petersburg, Russia.
Ataka's leader Volen Siderov is one of only nine people described as "foreign participants" in a list that pops up after setting one's mouse on the "Partners and participants" section.
At the same time, Ataka's press office maintains Siderov is currently in Bulgaria, as the news website Dnevnik.bg quotes party officials as saying.
The forum is an event set up by a public organization called "The Russian National Cultural Center — People's House" — urging adherence to traditional values.
Rodina, a party founded in 2003 by a group of people that includes Russian Deputy PM (as of 2015) Dmitry Rogozin, is listed . . . → Read More: Rodina Attended Nationalist Forum in St. Petersburg