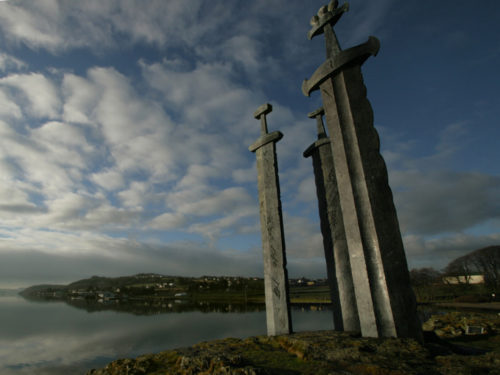 by James Harting
THE ARYAN RACE IS, in its essence, preeminently a warrior race (just as the Semites are essentially a mercantile race). The handling of weapons has always been a joyous practice among White men.
Among the ancient Germanic peoples, a young man's entrance into the life of his tribe was marked by the ceremony of "First Weapons," in which the young boy's paternal uncle presented him with wooden training implements for the first time.
One manifestation of the close bond between a warrior and his weapon was the custom of naming it, as though it were an actual comrade of his. Some of the names of these weapons have survived to this day. The practice of naming weapons, especially swords, is reflected in Aryan myth, legend, and modern fiction.
Here are some named swords, . . . → Read More: Named Swords and Other Weapons in Aryan Myth, Fiction and History