Unknown Hackers Take $80 Million from Central Banks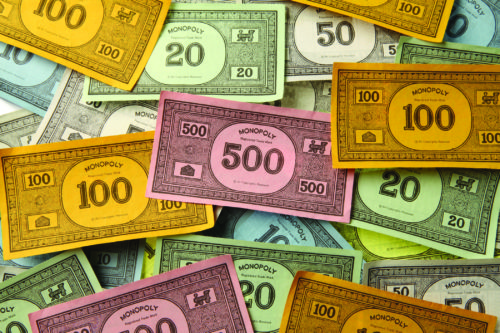 EDITOR'S NOTE: Despite denials in this System article, it is clear that the Federal Reserve was "taken" along with Bangladesh's central bank. It is claimed that only a typographical error on the part of the hackers prevented the loss from being $1 billion instead of the $80 million that was taken. (We do not say "stolen," since central banks and all fractional reserve banks create their deposits out of nothing — stealing from the commonweal, by design, in the process.)
IT WAS just a few letters off: Someone misspelled "foundation" as "fandation" on an online payment transfer request.
But that simple typo helped stop hackers from getting away with a nearly $1 billion digital heist last month, Reuters reported.
Hackers broke into the Bangladesh central bank's computer systems in early February, according to the news service, which cited anonymous officials at the financial institution. The attackers stole the credentials needed to authorize payment transfers and then asked the Federal Reserve Bank of New York to make massive money transfers — nearly three dozen of them — from the Bangladeshi bank's account with the Fed to accounts at other financial institutions overseas.
Four transfers to accounts in the Philippines, totaling abut $80 million, worked. But then a fifth request, for $20 million to be sent to an apparently fictitious Sri Lankan nonprofit group, was flagged as suspicious by a routing bank because of the "fandation" error.
Bangladesh's central bank was able to stop that transaction after the routing bank asked for confirmation. "The Sri Lankan bank did not disburse it immediately, and we could recover the full amount," the central bank told the Financial Times.
The requests waiting to be processed — amounting to a total of between $850 million and $870 million, according to an unnamed official cited by Reuters — were also halted. So if it weren't for that typo, the attackers might have escaped with a bigger payday.
Bangladesh's finance minister has blamed the incident on the Federal Reserve and said his government will "file a case in the international court against" the financial institution, according to the Dhaka Tribune.
A New York Fed spokesman denied the accusation, telling the Washington Post in a statement that "there is no evidence of any attempt to penetrate Federal Reserve systems in connection with the payments in question" or that the institution's systems were compromised. The spokesman said the payment instructions were "fully authenticated" using standard methods.
"The Fed has been working with the central bank since the incident occurred and will continue to provide assistance as appropriate," the spokesman said.
* * *
Source: Washington Post