Heimatland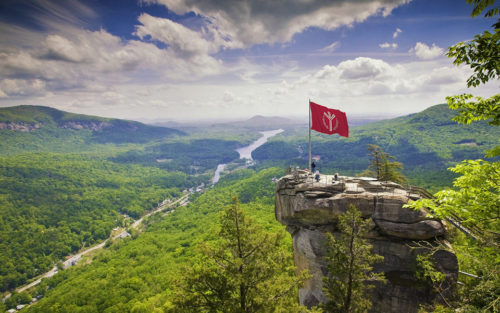 Let's fill the Great White Belt with White men, women, and millions of children
by John Calhoun
THE UNITED STATES is no longer the nation that it was during the first half of the 20th century. In fact, it would be nearly unrecognizable to a time traveler from that time or before. For Whites, having gone from an overwhelming 93 per cent. of the population to a mere 65 per cent. (by the most optimistic estimate) in just 50 years is an immense drop.
As a result, this nation's culture, science, and all other human factors have begun to reflect alien influences. Hip-Hop, R&B, and the increasing presence of Norteño music from Mexico have overtaken White forms of music such as country, bluegrass, ballads, classical, baroque, and opera. Educational standards have been lowered in order to accommodate the statistically less-intelligent minorities such as Blacks and Mestizos. The entire society has been tailored to accommodate the various brown- and black-skinned people who bid fair to outnumber us in just a few years. It is a common remark among Whites that one shouldn't have to "dial '1' for English."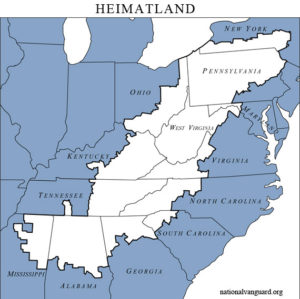 Because of the large amount of unassimilables flooding into this country, distinctly alien neighborhoods, with their concomitant gangs, have sprung up in all major American cities, even spilling over into suburban and rural areas. Once-great cities such as Detroit and Baltimore have been taken over by "minorities" and systematically looted of their wealth. Where Whites are able to create prosperity, uncreative non-Whites are quick to appropriate what they can when they are ascendant, leaving a devastated landscape. As a result, Whites affluent enough to move have rushed to the suburbs and then into the exurbs in the phenomenon known as "White Flight."
Who can blame them for escaping Hell? Other Whites, who are less affluent (or more stubborn), have remained to become "culturally enriched" through murder, rape, cannibalism, miscegenation, and ritual sacrifice of animals.
The relocation of many of these northerners into the southern Appalachians has not gone without notice by the natives of that region. And the Pacific Northwest has also seen a large migration of Whites from these "ethnically augmented" areas if the skyrocketing property costs are any indication. It seems that Whites, no matter what they may say, are voting with their feet against the integration that is being forced against them.
With Whites congregating in mostly European-American regions and the unassimilable multitudes cramming into other areas, the inevitable Balkanization of America is taking place. This nation is irreversibly fracturing along racial lines. It is time for White people to put aside their differences. It is time to unite despite our regional, national, religious, and petty ethnic grievances. If we are to survive, we must ensure the continuance of our people, and moving into a region for which we are well-suited and where our people are already congregating is an important step in that direction.
The Appalachian Mountains are a natural place for our people to form a White enclave and build a new White nation while awaiting the disintegration of the Washington regime. Historically, this region has been overwhelmingly White. The Whites who do live there are exceptionally racially aware. The remoteness of the region has ensured that the more corrosive elements of popular culture have penetrated much less than elsewhere. The region is rich in natural resources that can be exploited to support a large White population. A corridor to the ocean could be opened to Charleston, South Carolina, establishing trade with other nations such as Russia.
Whites are already moving to the area en masse because of the great beauty of the area and to escape the encroaching racial aliens in larger cities. It would be only natural to establish an enclave where Whites already exist, whether they are implicitly or explicitly with us. Calls for an unnatural migration to some far-off location will only meet with failure. By harnessing our instincts and natural inclinations to the betterment of the race, we will succeed. The Appalachian region is a well-suited place for the children of the West to make our stand. When the time comes, even those Whites who are now against us will join us for reasons of sheer survival.
* * *
Source: Stand and Fight