Audio Book — Tom Watson's The Leo Frank Case
UPDATE: Not only has National Vanguard made an audio book of Tom Watson's second article on the Leo Frank case, published just a few days ago, but Watson's first magazine piece on Frank is now in audio book format as well, recorded by Vanessa Neubauer, and the relevant article has been updated to that effect:
Listen to the audio book
Eventually, all of Watson's long-suppressed essays on the Frank case will be available in audio format, in time for 100th anniversary of Leo Frank's death in 1915, which will surely be an excellent "teaching moment" as the Defamation League tries — and, we predict, fails — to make the Frank case into an example of so-called "anti-Semitism." (ILLUSTRATION: Thomas E. Watson)
Tom Watson: "The Leo Frank Case"
Tom Watson: "A Full Review of the Leo Frank Case"
still to come: Tom Watson: "The Celebrated Case of The State of Georgia vs. Leo Frank"; Tom Watson: "The Official Record in the Case of Leo Frank, a Jew Pervert"; Tom Watson: "The Rich Jews Indict a State!"
* * *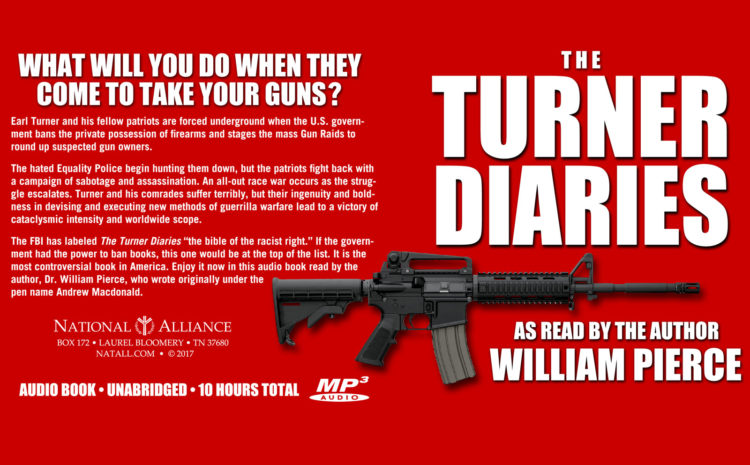 Listen: Turner Diaries commercial
OUR NEW, remastered audio book edition of The Turner Diaries read by the author, Dr. William Pierce, is now available. You can get your copy now — the CDs are are shipping as soon as orders come in.
The original recordings, made by Dr. Pierce and Kevin Strom on reel-to-reel tape in 1995, had been digitized in the early 2000s, but that digitization process was primitive compared to what we are capable of today; we have remastered this important work using the latest software — and we did it the careful, slow, difficult, craftsman-like way — the way Dr. Pierce would have wanted it.
We are proud to offer you the result, which can be ordered online via http://natall.com/td or by postal mail from National Alliance, Box 172, Laurel Bloomery TN 37680 USA. The fidelity of the disc is excellent: On a good speaker system, it sounds as if Dr. Pierce is with you, reading his book to you personally. There is nothing quite like hearing the man who created The Turner Diaries read it to you himself. And, by purchasing this mp3-CD, you will be supporting the important work of the National Alliance.
Listen: Turner Diaries commercial
* * *