Once a Great Nation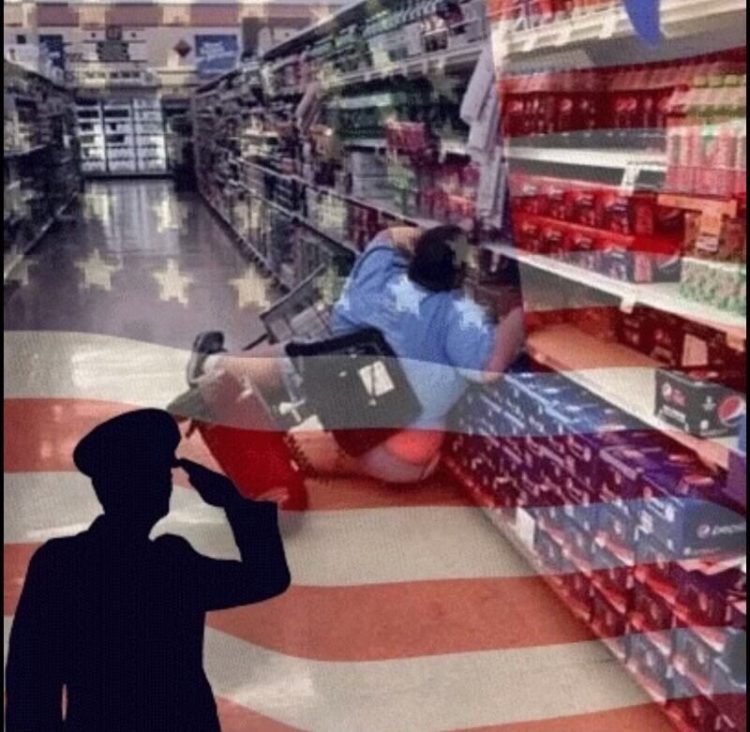 by Douglas Mercer
THE AMERICAN Empire is dead; America is dead; and only the hopelessly naïve will mourn its passing.
Death to America — the evil empire.
It looks like we hightailed it out of Afghanistan with our tails between our legs in Keystone Cops fashion. Twenty years of our blood and countless billions later, what do we have to show for it? A hundred thousand race aliens, and boy rapists in a bathroom near you.
A fitting end to a fatal endeavor.
Chaos in Kabul, a plane takes off and dudes in robes try to make it to the promised land. It is reminiscent of another pointless war that bled us dry.
A more beautiful sight cannot be conjured: the sight of the rotting, stinking corpse of the decomposing American ruling class as it emits its final noxious gases and fumes. The game is now over. It is total vindication for our side. We won the ideological war, which means we win the war. That's how history works.
Once a great nation. Our ruling class discredited for eternity.
* * *
The vertiginous decline of White people continues apace, its inexorable roll toward minority status even exceeding the expected clip. Jews everywhere are cheering. Madame Lafarge continues her knitting, Jennifer Rubin says it's fabulous, and Michael Moore says it's the greatest day in American history.
Rather it's the last day of American history. The name will go on for a while but a new people will own it.
Lightweight Jimmy Fallon announces that the number of White people has fallen and his audience cheers. The Jews have conditioned them well, many of them welcoming their own demise.
Down with the White man! The cancer of history!
The doyenne of Mestizo Miami society crows that a woman named Julie Rodriguez who looks like she was one of the least successful defenders of Teotihuacán sits in the White house. She is the daughter of Cesar Chavez which seems to give Ana Navarro a special tingle.
Once a great nation.
Jew traitor Alex Vindman takes Tucker Carlson to task for being "un-American."
It's interesting to hear folks like Tucker Carlson demonize and hate the United States because that's what he's doing. He's hating the United States.
Jews are the ones "defending America" now, they claim. All right, then. Maybe they are. We want no part of that freak show.
Spiritually healthy White people, and that includes some MAGA Republicans who haven't discovered the National Alliance yet, cheer when the USA women's soccer team loses to Sweden. They see a purple-haired mannish freak and her dusky cohorts kneeling, and then they see the White, blonde, healthy, and wholesome Swedish women. They know somewhere in their souls who their people are.
Even ten years ago it would not be believed that rank-and-file conservatives would root against an American Olympic team.
Once a great nation.
The heart of MAGA now despises the FBI. The left, on the other hand, adores the FBI: They are going after "White supremacists."
An epochal sea change, that.
Once a great nation.
Tens of thousands of aliens flow across our border every month, an mass invasion of vermin, and no one lifts a finger. They are then released into the interior where they hunker down waiting for their social security numbers.
Genital mutilation is inflicted on children, filth is injected into their minds, and no one dares to object.
Our military leaders fret over "White rage" and promote "trans" doctrine.
Crime rises and Blacks are let out of prison, but you'd better not mention it. They want to flood our suburbs with these savages, but don't have a problem with it — if you don't want to be called a "racist."
Mayors take out the reading, writing, and arithmetic requirements for a high school degree. Standardized tests are jettisoned to make sure "minorities" go to the top.
Computers are vilified because they can recognize race.
In big cities, property crimes under a thousand dollars per make the police yawn.
Illegal aliens get preference in our courts.
Our cities burn, our monuments are destroyed, our streets are re-named, our ancestors are besmirched.
Poor Italians once saved their pennies to contribute to a gift to America, a gift of a statue of Christopher Columbus.
The statue is toppled and most Italians don't make a peep.
A President says when the looting starts, the shooting starts — and then curls up like harmless little lamb.
The White Americans who still front some of our biggest corporations want the country to be "less White."
Black and Jews and Communists set up their own fiefdoms in our once-majestic cities and the police don't dare go near.
When their precincts are attacked, the police retreat.
A president who once claimed to be a champion of "law and order" lets feral Blacks out of prison and then attacks his rival, a senile old man, for once supporting a law that brought Black predators to heel in a far off and long ago America.
Bringing Black predators to heel, or to Hell, take your choice, is no longer the thing to do.
Once a great nation.
Every month, twenty or more White people are murdered by Black savages. The news reports are local only, and suppress the race of victim and perpetrators when they can get away with it. The Jew-run national media suppress the stories. It's difficult to find them. Many are doubtless missed even by the most indefatigable researchers.
Jews and Blacks are pardoned left and right. Jews infest our government, own our media, control our money.
A man who could have blown the lid off of the ruling class's sickness is murdered in jail. Nothing to see here, ladies and gentleman, move right along, it's just another day in the decrepit empire that was America.
Freedom for Whites to speak is shut down, Whites sit in the back of society's bus, while unqualified Negroes climb the greasy pole.
Buildings fall down, others are condemned, and even more should be condemned.
A Black minstrel in Army camouflage disgraces us by shucking and jiving and singing like a castrati while White men and women embarrass themselves by dancing behind him.
Once a great nation. But no more. Never again.
America has become an "open society."
It's all been a pack of lies.
And it's time to shut it down.
In the old days they had the axe, and it used to be the execution wagon was wheeled in.
It would be a fitting end to a fatal error.
* * *
One of the best memes I've ever seen showed some hippies dancing. There was a Negro shucking and jiving, two White dudes who looked like losers, and a chick with no bra. They're smoking a doobie, wearing cool sunglasses, they've got the multicolored clothing on, they're not wearing any shoes, and they're flashing peace and love signs. They're caked in filth and mud, you can tell the girl's vagina smells like a tuna boat.
The caption reads: Our ancestors were morons.
But we know who the morons are.
No nation dedicated to "peace, love, and understanding" will ever survive.
It was once a great nation, but now we want nothing to do with it.
* * *
It started when those Dutch sailors first saw the fresh green breast of the New World. Soon our people were pouring into this land. They cleared it of it savages, and they settled the land. They built a great civilization where once a wilderness had been. For a time it was the marvel of the world, but then decadence, decay, degeneration, and decomposition set in.
Now it's little more than a graveyard.
But we will hunker down, wait it out, wait for the storm that is raging all around us to blow over. This vile world that our enemies have created cannot last, nothing without a firm foundation can.
But we will last, we will outlast them.
Once a great nation but never again, but always a great people, always the great race, the greatest one of all.
* * *
Source: Author